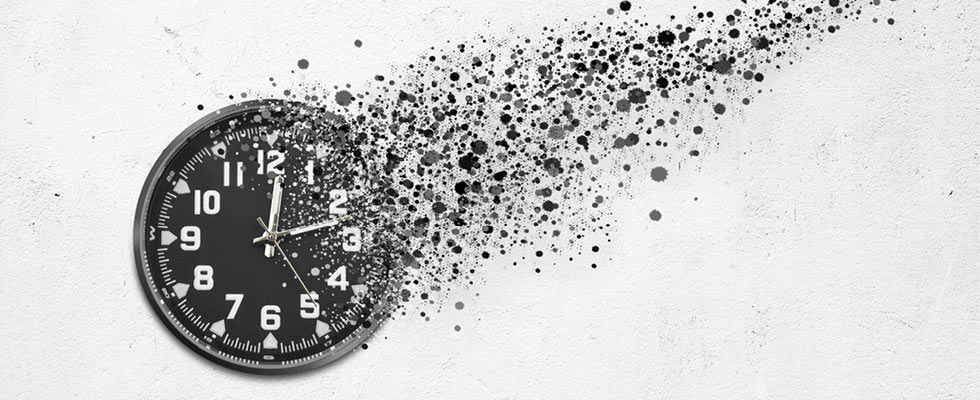 Propane leaders discuss the things they would do more of — or not — if they could travel back in time
Wednesday, August 23, 2023
In addition to asking some colleagues this question — those who responded in this column — I put this question to others in my life. I thought I was noticing a generational tendency, yet the more people I asked, the less I believed there were similarities within different age groups. As you will read here, some respond with "no regrets," while others have plans to make changes in order not to have regrets. In this column, adopted from the familiar "Heard on the Street" format, we offer our responders a chance to answer the question posed in the title. These are their replies reported verbatim.
Family, Friends, Well-Being & …
Considering the state of the world over the last few years, spending time with my family is something I wish I had done more of five years ago. This has always been at the 'top of the list,' but nowadays it is underlined!
Jessica Johnson
ThompsonGas
Asheville, North Carolina
Even though I spent time with my father — as he was part of the business — I wish I had spent a lot more time with him and my mother. Not with just business-related items, but in general. I wish we talked more, [and about] other [subjects] than business.
Thankfully, I did spend a fair amount of time with them, as they were there for my daughter, who was everything to them. Doing small things, such as going to dinner, added up to a fair amount of time, but I wish I could turn the term 'fair' to 'a lot.' I wish I could have that time back, and I would do more, knowing what I know now. I lost both parents two days apart in 2019.
Richard Strycharz Jr.
Walter's Propane
Sunderland, Massachusetts
I wish I had spent a little more time adjusting my eating and exercise habits to coincide with my aging body. As I have gotten older, my body's needs have changed. Heart health is more of a concern than ever before. I wish now that I had started modifying sooner. I believe I'm on the right diet and exercise regimen now. In five more years, I'll see if it worked.
Julie Johnson
Ted Johnson Propane
Baldwin Park, California
Life is always busy. But are we doing all the right things to fulfill our lives? In hindsight, I would have liked to have spent more time with my family and friends and have done more volunteer work. My family continues to grow, and I love spending time with them. Being a positive influence on my grandkids, spending time with my wife and helping others makes me complete. I have lost friends and family recently, and I believe that makes you appreciate what you have.
I am doing more with my music career now than I was five years ago. Performing with bands, writing, recording and playing the national anthem at major events has been a great experience and extremely rewarding. Life is too short. We all need to focus on what is important and make it happen. None of us are guaranteed tomorrow.
Ed Varney
Top Line Management LLC
McKinney, Texas
Five years ago, I would have spent more time golfing, reading books, playing piano and, in general, relaxing more. At that time in my career, I would still have been working 80 to 90 hours a week. I don't regret that I worked a lot; it was needed as we grew the business. I am, however, looking forward to retirement to enjoy more of the relaxing times.
Susan Peterson
Rural Computer Consultants
Bird Island, Minnesota
I wish I had spent more time reflecting on the positives and having gratitude. There were a number of things happening in my life at that time, and we can lose sight of the good there is in this world. We should always find time to be grateful for things in our life.
Tom Krupa
NGL Supply Terminals Co.
Richmond, Virginia
I wish I spent more time journaling. Time flies so fast, and the only ways I get to look back upon memories are either looking at Facebook memories or talking to people who bring up those memories. It's always nice to see what happened on this certain day several years ago, and it gets you thinking back upon that time. However, as a person who always likes to reflect, just one thing I wish I spent more time doing is documenting the past.
Sam Fung
Emerson Fisher LP Gas
McKinney, Texas
I went back and looked at photos from five years ago to see if I could jog my memory of anything or anyone I feel I could have spent more time on, in or with, and I cannot come up with much. As a mom and CEO, I think I could always use more time spent on myself. We often put our own needs way down the list — if not last. I'm trying to do better now. I'm not sure if I was even considering it an option five years ago.
Lauren Clark
Bergquist Inc.
Toledo, Ohio
I pondered this question as I had my morning coffee on my patio. I truly can't think of anything I wish I would have done more of five years ago. I have such a blessed life that I wouldn't change a thing!
Paula Moore
Blackburn Propane Service Inc.
Durant, Oklahoma
I'm not sure that I have anything I wish I would've spent more time doing five years ago. Hopefully that's a good thing! There should be no regrets in life — just lessons learned. I wish I would've finished my college degree 25 years ago, because once you start having children, it's an extra layer of complexity and I've still not finished that bachelor's degree. And that is a lesson learned!
Tonya Crow
GROWMARK Inc.
Bloomington, Illinois
I would have written in a five-year diary — a few short lines of what was going on that day. Life goes by in a flash, and it is nice to write about what happens and then reflect on it and remember. I will have one in 2028!
Laurie Irish-Jones
Irish Propane
Buffalo, New York
Be Here Now
I have a dear friend whose guru wrote a book with the title, "Be Here Now." Living in the present moment with focus is the foundation for some philosophies. Practically speaking, learning from the past and taking meaningful memories with us through life is how many of us take this journey. Having been influenced by my serene and joyful friend, I also take a page from her treasured book.