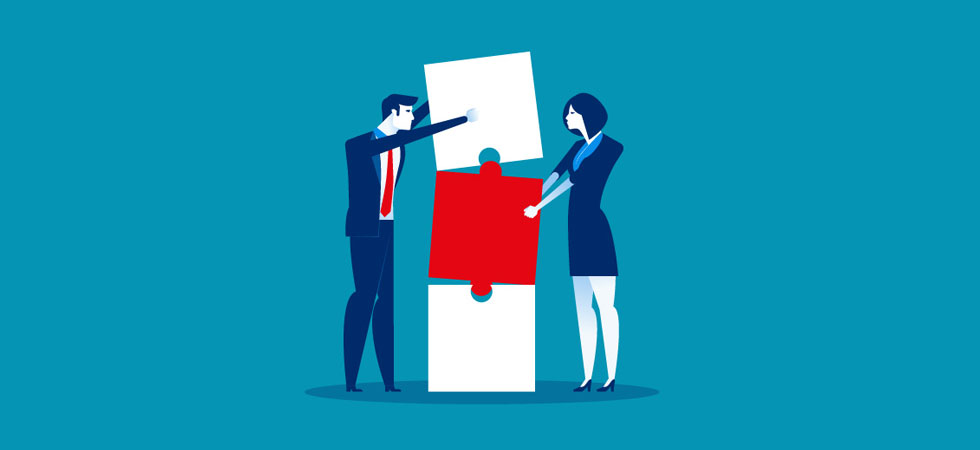 Your colleagues dream about what they would create with nothing holding them back
This is the kind of question that encourages people to think BIG! Some responders indicated that it actually made it more difficult to let the imagination soar and finally land on a worthy concept from their perspective. Others pinpointed their "building" project with ease.
Enjoy their answers below. In this column, adopted from the familiar "Heard on the Street" format, we offer our responders a chance to answer the question posed in the title. These are their replies reported verbatim.
Building With a Propane Twist
If I had unlimited resources, I would build a refinery in the Los Angeles, California, area and have it produce renewable jet fuel, diesel, propane, etc. This is such a huge need in the L.A. basin due to the air quality restrictions and the amount of airplanes and commercial vehicles that operate in and out of Southern California.
By the way, Southern California has 20 million people. I'm assuming that the unlimited resources also include the ability to get all the permits necessary to build and run the refinery. Once we have renewable propane, I would assume that more truck manufacturers would build propane-powered vehicles for businesses to purchase. And if they don't, I would make them myself because I have unlimited resources.
Julie Johnson
Ted Johnson Propane
Baldwin Park, California
I would build strategically placed facilities capable of producing enough propane from 100% renewable feedstock to completely satisfy worldwide demand. So there.
Bruce Swiecicki
National Propane Gas Association
Tinley Park, Illinois
I would definitely build a spaceship, and of course it would be fueled by propane! ;-)
Jason Soulon
Westmor Industries
Shawnee, Kansas
Other Building Projects
I would want to help our small town of Bird Island, Minnesota, population approximately 1,000. Small towns have such a wonderful way of life. What great places to raise a family! As populations shrink, it gets harder to maintain services in small towns. We work hard, get creative and seek grants and loans.
Our city is helping our community daycare with a low-rent facility. The community daycare has been in service for many years — years before most cities realized the tremendous need on the horizon that is now here!!
Bird Island has been awarded a United States Department of Agriculture loan to build a 15-unit assisted living/memory care facility. Then COVID-19 hit and building prices skyrocketed; costs need to be revamped. A local task force is working to repurpose the empty elementary school in Bird Island. A local group is working so hard to establish splash park/pickle ball courts.
As nice as all this is, it's a lot of work and energy, and I wish I could make it easier with unlimited resources! We are lucky to have a number of fiber optic internet options in our small town, which allows for our family business to exist in this small town and have the bandwidth needed in this new internet-based world. On one hand, the tremendous work and effort is what small towns are made of, but being able to supply resources could certainly give our small community a shot in the arm. It would allow us to promote this wonderful small-town way of life!
Susan Peterson
Rural Computer Consultants
Bird Island, Minnesota
With unlimited resources at my disposal, I would build homes for the homeless in all the major cities in North America. It saddens me to no end that in the U.S., 18 out of every 10,000 people experience homelessness, and on one night in Canada last year, 32,005 were identified as experiencing homelessness. These numbers sadden me, and I would do what I could to help eradicate this issue.
Leslie Woodward
Fairview Fittings
Oakville, Ontario, Canada
This is a tough one. I guess if I were to build something completely unrestrained by resources, I would build my dream car — a 1955 Chevy Bel Air, two-door hardtop Resto-mod. Building the car isn't the challenge; the resource I don't have is the time to take this on.
Aside from a dream car project, I feel like we're all constantly building something in our personal and professional lives — important things like relationships, businesses or business improvements, as well as small things that challenge us and make things better for us and the important people in our personal and professional lives.
Boyd H. McGathey
Energy Distribution Partners
Parkville, Missouri
The answer to this question would have looked very different 25 years ago. With unlimited funds, I would've built one of the finest horse training facilities that money could buy, including an area for special needs children to receive therapy through an equine outreach.
Today, being that much older and not as involved with the horse world, my heart would be to reach out to the human connection.
I'd love to have a large home on the water that could house several people at once that have a need for restoration, whatever that might be. Offering a place to help people recover from tragic loss and broken hearts would be something I would truly love to do.
Judy Taranovich
Proctor Gas
Proctor, Vermont
'If You Build It, He Will Come'
This catchphrase from the sports fantasy movie "Field of Dreams" likely inspired many dreamers to begin something new and, likely with limited funds. The acclaimed film was based on W.P. Kinsella's book "Shoeless Joe," and its story ranges far beyond baseball to one of faith, forgiveness and redemption. Building a baseball field in a cornfield gives the lead character a chance for a life "do over."
In real life, there are global projects in process, each developed by big thinkers. Here are seven of the world's largest construction projects* underway now:
Al Maktoum International Airport, Dubai, United Arab Emirates (completion date unknown; cost around $82 billion)
The International Space Station, space (circles earth every 90 minutes; cost around $60 billion)
Dubailand, Dubai, UAE (an entertainment complex that will include the world's largest hotel; completion in 2025; cost around $64 billion)
South-North Water Transfer Project, China (completion expected in 48 years; cost around $80 billion)
California High-Speed Railway, California, United States (completion in 2029; cost still ballooning past original estimate of $33 billion, now estimated to be at least $100 billion)
Jubail II, Saudi Arabia (the world's largest civil engineering project — an industrial city; cost of phase two is $11 billion, due to complete in 2024)
The Great Man-Made River Project, Libya (the world's largest irrigation project scheduled for completion around 2030; includes the world's largest network of underground pipes and aqueducts; cost not cited)
*Data sourced from online article by John Biggs, Jobsite, July 4, 2021.