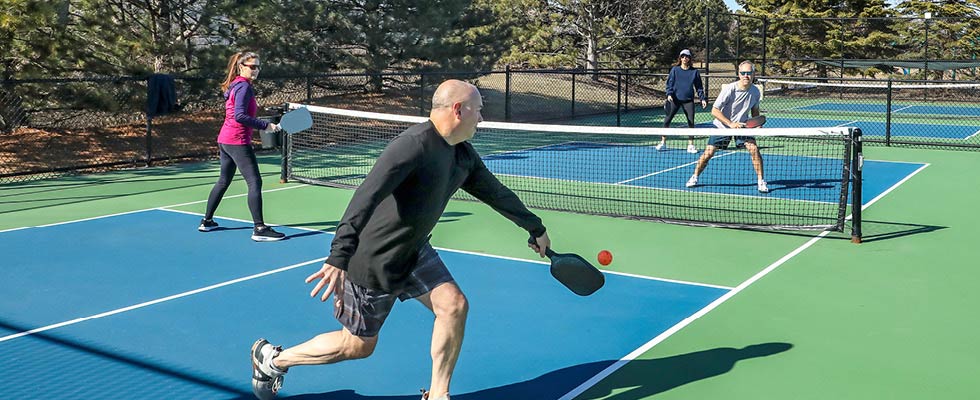 Your propane peers reflect on the hobbies & pursuits that fill their precious free minutes
Wednesday, September 20, 2023
If you're like our colleagues, your first reaction to this question is … what is spare time? However, you probably fill your time away from work with a variety of interesting activities, just as they do. Perhaps you'll gain new ideas here for how to spend that wonderful free time. In this column, adopted from the familiar "Heard on the Street" format, we offer our responders a chance to answer the question posed in the title. These are their replies reported verbatim.
Spare Time Is a Real Thing
It's funny when the first answer to this question would be 'What spare time?!' Now that I have a 10-year-old son and a 7-year-old daughter getting more involved in extracurricular activities, a lot of my spare time is devoted to watching (and trying my best to not coach from the sidelines) my son's basketball games and daughter's soccer games.
Sam Fung Emerson
Fisher LP Gas
McKinney, Texas
Spare time? What is that? Sounds like a magical dream land. As a CEO and mom of four children, I tend to laugh when anyone asks about spare time [because] it so rarely happens. This summer, I started playing golf in an effort to make sure I am doing something each week that is just for me, and I am happy to report that although I am not good at it, I am really enjoying it. My husband and I love to be busy and be in the company of people we love, so when we find ourselves with any unscheduled time, we fill it by inviting friends and family to our house. We typically cook a big meal — something we both enjoy.
Lauren Clark
Bergquist Inc.
Toledo, Ohio
Spare time … what's that? As precious as our spare time is these days, we prefer to spend it at home in our backyard with our family.
Jason Soulon
Westmor Industries
Shawnee, Kansas
Spare time is a funny and precious word in today's society. Who has spare time? [It's] more like 'combined time.' I have been into two-way radio communications since I was a kid. I am a ham radio operator, scanner listener and GMRS radio operator. I do citizens band radio communications, and I am a commercial two-way radio technician/listener. So, almost all of my day — whether it is in the truck, house or office — involves listening to something over the airwaves. Each truck has many radios.
I am also a train enthusiast — taking pictures of trains, watching them, of course listening to them on their radio frequencies and volunteer-driving an 1896 trolley in Shelburne Falls, Massachusetts, most weekends in the summer. I geocache quite a bit — quite a lot actually. Geocaching, for those who don't know, is a worldwide treasure-hunt sporting game using GPS coordinates. Geocaching has taken me to places that I would never have gone before. Taking care of my daughter and bringing her here and there is a big part of the spare time schedule. [I've] been doing that since she was born. It's fun to pick her up in the bobtail at school and then drop her off at dance.
Richard Strycharz Jr.
Walter's Propane
Sunderland, Massachusetts
There was a time that I would say I had no spare time! [But I'm] stepping back more now, and there are many things that I do with my spare time. Travel is at the top of the list. I enjoy reading and have been doing more and more gardening. I'm happy to announce that I am becoming one of the best porch sitters in the three-county area. There's nothing better than a cup of coffee and enjoying the beautiful world that God has given us!
Paula Moore
Blackburn Propane Service Inc.
Durant, Oklahoma
Spare time — is that really a thing if you work for a living? Just kidding. I believe you cannot get water from an empty well, so I do make time for both my mental and spiritual well-being. I believe it makes me a better person in the end. Mentally, I can lead from a place of rest and not exhaustion. Spiritually, I feel I lead with more compassion and understanding. And, of course, I like to take a little time to answer the question of the month from BPN magazine.
Judy Taranovich
Proctor Gas Inc.
Proctor, Vermont
I have always enjoyed working in my yard, flower beds and garden over the years. We recently downsized into a townhouse, so those chores are gone. To replace that time, I have been working with a group that provides home repairs for people who qualify through a nonprofit called Project Homes. Our group completes about three projects a month for those in need in our community, which has provided some of the best experiences in my life. They say when you give, you get so much more in return, and that has certainly been the case in working with Project Homes.
Tom Krupa
NGL Supply Terminals Co.
Richmond, Virginia
What do I do in my spare time? During a regular working week, I lift weights, read, go for walks, sing in the church choir, play the piano and watch various shows on one of the many streaming services my son apparently has me paying for.
Leslie Woodward
Fairview Fittings
Oakville, Ontario, Canada
It seems the older I get, time flies by faster and there isn't much spare time! We keep a pretty busy schedule between having Cincinnati Bengals football tickets, University of Dayton basketball tickets, tickets for our local theater and attending various sporting events that our grandchildren are involved with. We also enjoy traveling and spending time with family and friends. But even with all of these activities, there are times it just feels good to do nothing but stay home and relax by having a nice dinner and a bottle of wine! I feel very blessed that we are able to enjoy our busy lives.
Rosie Buschur
McMahan's Bottle Gas
Dayton, Ohio
In my spare time I love to sing. It's something I've done my whole life and brings me a lot of joy. I also spend a lot of time with my family and friends — two things that should never be taken for granted.
Jessica Johnson
ThompsonGas
Asheville, North Carolina
I am a very busy person by nature. I'm always juggling multiple tasks, jobs, projects and activities. As I approach the next milestone decade of my life this September, I realize that I am on the back nine of life's 18-hole course. I hope I am on the 12th — and not the 17th — hole and have plenty of rounds to play. I'm not sure how many summers or weekends are in my future, but I will do my best to extend my 'playing time.' All I really care about at this point in my life is spending as much quality time as possible with my wife, children and grandkids! This is my No. 1 priority. With that objective in mind, which will include most — if not all — my time, I will continue to focus on my personal health, continue to exercise regularly and enjoy numerous recreational activities with my family and friends. I may not win the next Senior Level Pickle Ball tournament or the men's giant slalom ski race in New England this winter, but I will continue to participate and be competitive for sure. Keep on moving!
Jerry Schimmel
P3 Propane Safety
Cumberland, Rhode Island
I'm one who has a hard time sitting still most of the time. There's always something to do around the house, but I usually avoid that when I can to do something physical (like basketball, tennis, bike riding or the gym) or I pick up my guitar and get lost in that for a while. Since the COVID-19 pandemic began, my wife and I like to finish up the days by watching some television — either a movie or a series. Some of our favorites have been Ozark, The Blacklist, The Queen's Gambit, The Kaminsky Method and Schitt's Creek. Now we're into Suits, which is well-written and has lots of 'beautiful people' to watch.
Bruce Swiecicki
National Propane Gas Association
Tinley Park, Illinois
Spare time? What's that? When there is spare time in my life, I fill it with hobbies I enjoy! Many of these activities I enjoy with family and friends, which is a bonus! [These include] golf, pickle ball, bike riding, volunteering and playing piano. Someday I hope to have time to read books for pleasure.
Susan Peterson
Rural Computer Consultants
Bird Island, Minnesota
Spare time? What is this spare time you speak of? So, you mean after work, the grocery store, preparing dinner and lunch for the next day, and exercise, what do I enjoy doing? Reading. The book currently in my hand is "The Ruthless Elimination of Hurry." Whether scheduled or spare, we all have the same 24 hours each day.
Julie Johnson
Ted Johnson Propane
Baldwin Park, California
Time Is the Most Valuable Thing You Can Spend
There are ideas here for everyone to consider, no matter your age or interests. I take away the emphasis on using your spare time to do something you enjoy. It may be that simple.