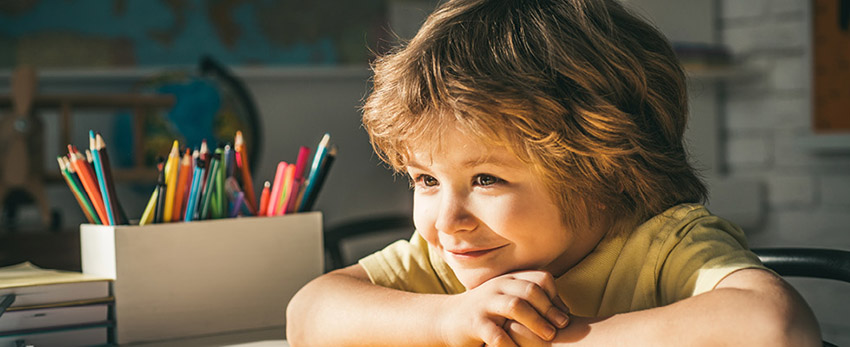 From youthful wishes to dreams realized, propane leaders divulge their childhood aspirations & how they shaped their present lives
Stop right there, dear reader! Chances are, you most likely have an answer to this fun question as well. Think about how your early wishes and dreams morphed over the years and consider where you are today as you read what our kind colleagues in the propane industry share about their journeys. In this column, adopted from the familiar "Heard on the Street" format, we offer our responders a chance to answer the question posed in the title. These are their replies reported verbatim.
Youthful Wishes
A horse trainer and instructor! Almost from the time I could walk, I had an infatuation with horses. I'm pretty sure I probably drove the local stable owner to his six-pack of beer (or more) every night — I would just never go away! However, it was where I would learn at an early age the value of exchanging labor for riding privileges. In the summer, I would be at the barn first thing in the morning until after evening feeding. In between, I would clean stalls, water horses, help tack up horses for the next group heading out for a ride, brush them, feed them, put up hay and soap up the bridles and saddles — and never once felt my free labor went to waste. Just being around the animals I loved was more than enough pay for me. I did carry that on once I had my own stable. The years and kids have come and gone; the barn door is closed, but the love for all things horses remains!
Judy Taranovich
Proctor Gas
Proctor, Vermont
As a kid, I always wanted to be a baseball player. I remember the first time my dad took me and my brother to Comiskey Park to see the White Sox play. We arrived a little late, and as we were walking up the steps to see the field, the crowd roared. I had never heard a sound that loud! We got to the top step, and I saw the field for the first time. It was surreal to see that green grass and white lines, the slope of the field and pitcher's mound, and players on the field I felt I could almost reach out and touch — even though we were 100 feet away. I was in love at that point. Through the years, my goal was to catch a batted ball. I came close in 1968, and then on Sept. 5, 2012, I finally caught one at a White Sox game. Watch it here. 
Bruce Swiecicki
National Propane Gas Association
Tinley Park, Illinois
I'm sure this may come as a shock to those people that know me, but in the eighth grade, I wanted to be a priest. Once you stop laughing, let me explain. I grew up in a French-Canadian household, spoke fluent French and attended church on a regular basis with my grandparents, who were from New Brunswick and only spoke French. I was actively involved in Catholic Youth Organization activities but chose not to become an altar boy, despite their recommendation, because I was more interested in playing sports. My parents did not want me to attend the public high school, and I was enrolled in a private boy's Catholic high school. After my first high-school dance in October, when we had busloads of girls attend from the area girls-only schools, it became apparent to me that priesthood was not in my future. However, I did become a Confraternity of Christian Doctrine (CCD) teacher when my kids had to take those classes. LOL.
Jerry Schimmel
P3 Propane Safety
Cumberland, Rhode Island
As a kid, I wanted to be a veterinarian. Growing up, I was surrounded by cats having kittens and enjoyed playing with dogs and riding horses. I also remember after working as a sales associate at the mall, I wanted to be a buyer and attend the Fashion Institute of Design and Merchandising. Either one would have been nice. But as fate would have it, working with my father and now my daughter in our family business was the best decision.
Julie Johnson
Ted Johnson Propane
Baldwin Park, California
Magnum, P.I. — mostly because he wore a Detroit Tigers baseball cap.
Don Montroy
Bergquist Inc.
Rockford, Michigan
When I was a child, I was 1) good at card games and 2) liked telling funny stories. So, logically, I wanted to be a stand-up comedian who owned a casino.
Leslie Woodward
Fairview Fittings
Oakville, Ontario, Canada
I was always fascinated with military airplanes and wanted to be a fighter pilot. I never realized that dream, but selling bobtails has been a blast.
Jason Soulon
Westmor Industries
Shawnee, Kansas
Dreams Realized
When I was a kid, I wanted to be a teacher. I loved learning and the idea of sharing my knowledge with others. Now that I am grown, I am happy to be using my skills to build relationships, educate others and continually improve the propane industry!
Jessica Johnson
ThompsonGas
Asheville, North Carolina
As I grew up, I was always around the family business. I knew at a young age what I wanted to do. I wanted to run the family business — never thought of doing anything else. The business was a full appliance and propane dealer since 1945. I sold appliances, but I knew this was not the direction I wanted to go as a kid. I would be in the truck learning routes and how propane, in general, works. I really wanted to concentrate on propane sales and service, not appliances. Now I am running the propane business, and it is what I wanted to do as a kid.
Richard Strycharz Jr.
Walter's Propane
Sunderland, Massachusetts
As a kid I enjoyed helping my dad in his propane business by working in the office. I always wanted to do more than just dusting the appliances! I wanted to do more of the bookkeeping, but he had a bookkeeper! I eventually got to do more as a teenager and enjoyed it. After a short stint of wanting to be a pharmacist like an older sister, I went back to business and bookkeeping. Full circle!
Susan Peterson
Rural Computer Consultants
Bird Island, Minnesota
My dad was the purchasing agent for a hospital when I was a kid. I thought the business world was interesting. As a result, I always wanted to be a secretary. When I got to high school, our business office education program was very complete in training us for all aspects of office work. My success in the classroom translated to some wonderful opportunities to realize my goal of becoming a secretary!
Rosie Buschur
McMahan's Bottle Gas
Dayton, Ohio
Bob's boss! Many have heard this story, but when I was 12, I turned to my dad and said, 'You better be nice to me, because someday, I will sign your paycheck.' It was a flippant teenage comment, but as we near his June retirement, I am so thankful to have had the opportunity to work alongside my dad for the last 15 years. Bob has been a mentor to me and so many others inside our company and throughout the industry. It has been a privilege to experience this time with him.
Lauren Clark
Bergquist Inc.
Toledo, Ohio
Dream Big
Childhood dreams do come true, and for those people who have realized theirs, there seems to be a great sense of satisfaction, good fortune and gratitude. I've learned in my lifetime that dreams are not relegated only to youth. In a similar realization that lifelong learning is achievable, I find that creating new dreams, wishing for the stars and creating spectacular goals helps guide my life in ways I would not have known without being open to the aspirations. Signing off this month with a quote from Albert Einstein: "Never give up on what you really want to do. The person with big dreams is more powerful than one with all the facts."