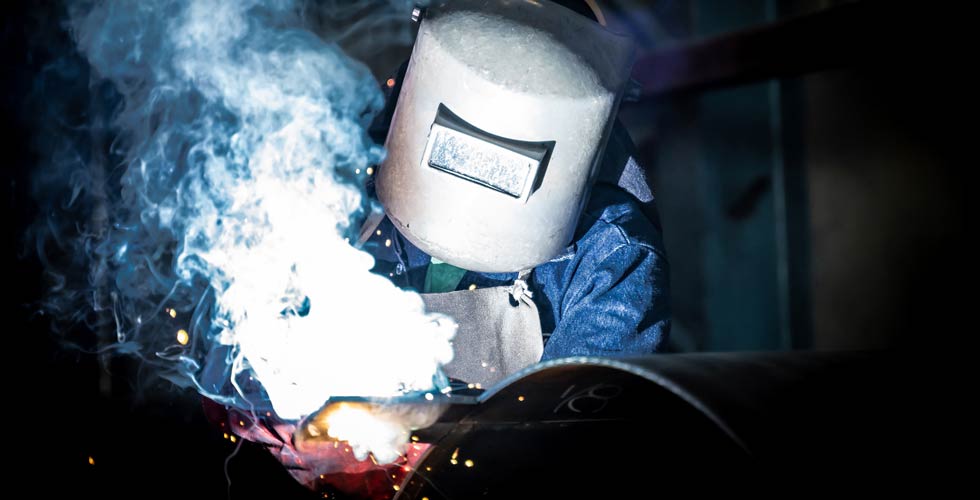 Is regionalization the solution in the face of global manufacturing uncertainty?
Thursday, November 18, 2021
Since the launch of the free trade movement in the early 1990s, integrated markets have become the norm in most industries. What started as cross-border cooperation quickly exploded into highly complex global supply chains, primarily in Southeast Asia. Companies would either set up international sourcing offices to develop local vendors to comply with the quality standards of the Western market or set up self-run profit centers, leaving little to no value for the host country. This allowed companies to lower their costs, increase margins and offer the best prices possible to the consumer markets. But this trend also put tremendous pressure on companies that were hesitant about or completely against outsourcing to lower their prices in order to remain competitive, eventually resulting in bankruptcies and industry consolidation. Recently though, this trend has begun to shift due to market conditions no longer favoring such an intense, global expansion of the supply chain.
The first has been a shift in market preference, placing higher value on national production instead of foreign manufacturing, which has resulted in protectionist policies from governments that seek to disincentivize international trade. The second change has been the rapid increase of commodity prices and shipping costs, which has primarily resulted in rising prices on manufactured goods being transferred to the consumer. While these shifts would seem to favor industrial repatriation, it is still quite unlikely due to the sheer scale of international commerce the world currently employs.
Another solution to explore is regionalization, which is when a trading bloc with close geographical and cultural ties cooperates to optimize the benefits each member of the bloc brings to the table. In the case of North America, the bloc has been cooperating for around 30 years, with the original passing of North American Free Trade Act (NAFTA) and the more recent iteration United States-Mexico-Canada Agreement (USMCA).
The idea is that the benefits of manufacturing in a low-cost, yet highly skilled and quality-focused market like Mexico can bring more value to U.S. and Canadian companies seeking to compete with the increasingly menacing commercial and political threat across the Pacific Ocean. It also ensures safeguards for economic fairness for all members across the bloc.
Regionalization has since come to the forefront as a solution for the challenges that have been placed on the global manufacturing supply chain as raw material scarcity continues to be prevalent, costs continue to rise and public policy continues to skew green and nationalist. What exactly are these trends that are being observed in the manufacturing sector?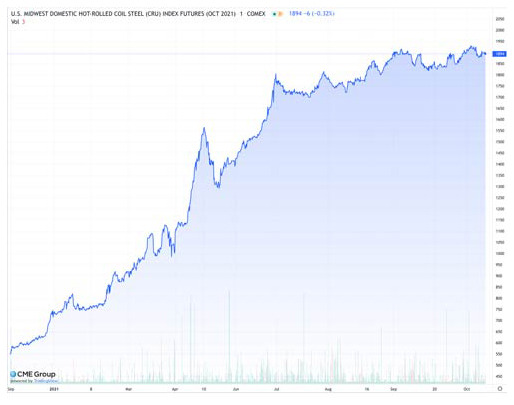 Steel prices have more than quadrupled in just over a year and continue to break records today as a result of decreased supply due to the pandemic, as well as the non-feasibility of importing this material due to the Section 232 tariffs. Maritime freight costs have also exploded in the past five months, reaching record highs for shipments incoming from China, making raw material sourcing from that region unsustainable. Accompanying the freight increase has been the rapid rise in gasoline and diesel prices, pressuring the trucking industry to raise prices on land shipments (autogas, anyone?). Companies depending on transpacific vendors to continue to produce raw materials, subassemblies and finished goods quickly found their costs skyrocketing and prices rejected by the market. Companies able to find a regional supply chain were mostly spared. Also, increasing pressure from the federal government to embrace green manufacturing practices has paused prospective imports from uncooperative sources. Companies must consider these practices for future supply agreements.
The final piece of the international manufacturing trends puzzle and the risks involved is ensuring that the partners chosen to fulfill the needs of the supply chain are trustworthy. How can companies abroad navigate the uncertainty derived from the complications of the COVID-19 pandemic to assure the market they can continue to deliver? The main objectives are to secure raw material inventory, maintain qualified labor and ensure proper cash flow to continue sustainable operations.
The first two items on this list contrast quite strongly with the third. Thus, communication between manufacturers and their clientele is key. Planning — which traditionally has required purchasers to visualize demand four to eight weeks ahead — has rapidly increased to multiple months, and they have had to reconcile with market changes resulting in material overstock as trends shift toward other products.
Moving away from a traditional vendor agreement of selling with an established lead time toward that of quarterly or even yearly planning of deliveries has been greatly encouraged. This way, manufacturers have secured the proper amount of inventory at a mitigated risk for ownership and financiers. This method of ensuring demand has also helped human resources ensure proper staffing for fulfilling orders and avoiding cutbacks resulting in unexpected delays.
Finally, visualizing the demand in the midterm (quarterly or yearly) helps ensure ownership, creditors and financiers that future cash flows from manufacturing operations and sales will be returned at an acceptable rate. It is evident that generating confidence between local operations and international manufacturers in an increasingly difficult landscape goes both ways. This can only be achieved through physical presence in the foreign country or through valued partnerships with entities that share in the values of the companies they are servicing, one that is most likely achieved through a regional working agreement.
When looking toward the future of manufacturing and industry practices as a whole, isolationism and self-sufficiency are no longer sustainable. Who will be the worthy partners with which to do business? The best choice would be those who share a similar culture and have an intertwined history with the U.S. who mutually benefit each other as trade between parties increases.
The 2021 Corporate Capabilities Issue + Trends & Challenges Affecting the Global Propane Market