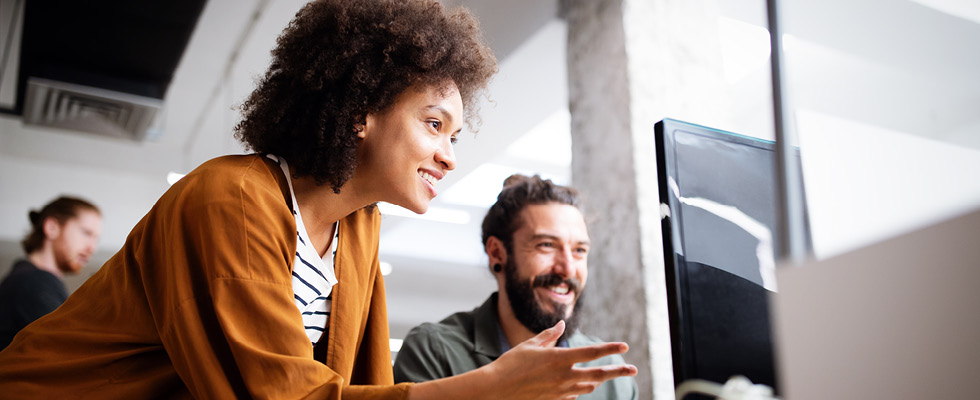 Partnering with your software provider to train employees on new technology can lead to a seamless, successful transition
Implementing new software for your propane company comes with a mix of emotions: excitement, anticipation and maybe nervousness. This is natural, because while upgrading your software can create more opportunities for your business, it takes time, diligence and patience to reach your new software's potential.
But in the end, it's worth it; new software can make your business run smoother than before. Using your software company as a resource will set you and your employees up for success. The following are five tips for working with your software company to train employees on new software.
1. Make Software Implementation a Priority
Whether you consider yourself tech-savvy or find computers a necessary evil, learning software takes time and effort. This is especially true when knowing that the best software is often robust in its offerings.
It's essential to encourage buy-in starting at the highest level of your company. When senior management is on board, the whole team can dedicate the time necessary to move the project to the top of their list, ensuring a successful implementation.
Your software is not just a requirement to run a business but a tool that can improve efficiency and profitability. You can lean heavily on your software company during the implementation. Project managers and implementation specialists are there to help you get the most out of your software and to make implementation easier in the long run.
2. Assign a Lead & Get Your Team Organized
Walking into a new software implementation with a plan leads to success. Your software company will help with a team on its side, but it is also essential for you to organize a team on your side. Choose a lead and a cross-functional team to represent all your groups of users, from delivery to service to customer service representatives. Lean on your software vendor to help you develop a training plan so that everybody can succeed. Your software company has been part of many implementations, and they can help you formulate a plan to help every employee feel prepared to use new software.
Your team lead should serve as a moderator in many ways, assessing which team members are picking things up quickly and which ones may need extra help learning the new software. When a team leader explains the importance of learning this new software and creates a game plan that his or her team members can strive for, this can build organizational confidence and lead to a successful project.
3. Make the Time
With the anticipation of implementing new software, you may be eager to take the figurative training wheels off. However, it is best to establish attainable goals to set your employees up for success. Taking an unorganized approach to software training will leave gaps in knowledge, potentially frustrate employees and create a workplace culture that presents technology as simply an afterthought. Employees should have sufficient weekly time to learn about the software's capabilities and feel comfortable using it for daily tasks.
Software companies understand that learning software takes time. Your software company should establish periodic benchmarks, assess how well your employees are learning and evaluate measurable progress. This will help you and your software company adjust goalposts, creating a flexible plan that makes every employee feel like the software is helping them be more efficient and productive.
4. Commit to Open Communication
Open communication between you and your software company and among your employees is necessary for a successful implementation. Discussion of your needs starts in the sales process and then continues through the kickoff of your implementation. This is the perfect opportunity for you to educate your software company on your current processes and your goals.
It is also important to have open communication and regular check-ins with your team to create a trusting, open environment that fosters growth. Open communication with your software company also helps them to improve the software through updates. As the customer, you have a unique perspective that your software company may not be able to fathom totally. The intricacies related to how you run your propane business may be different from other propane retailers. Communication with your provider should be ongoing. The more they know, the more they can change their training plans and software functions according to your needs.
5. Celebrate Your Wins & Remain Positive
Because technology grows rapidly, propane companies must constantly be ready to learn about the newest products and software that can improve their operations. This feverish pace of technological growth can be hard to keep up with, but the latest software will make everyone's lives easier. It's essential to stay positive and celebrate your wins. Working with your software company and outlining early, achievable goals can help your employees feel they're starting their new training on the right foot.
Overall, having buy-in from all levels, having teams on both sides, dedicating time, having good communication and remaining positive will lead to successfully implementing your new software.