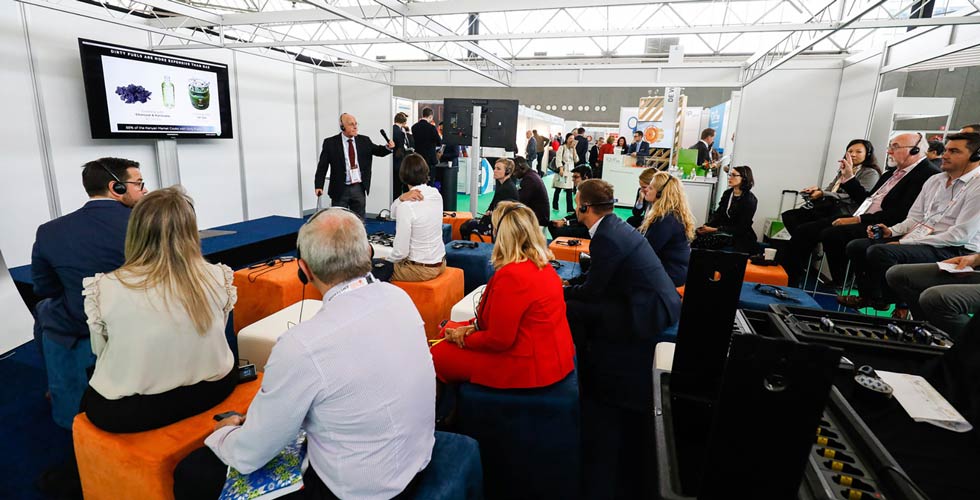 World LPG Association leadership discusses upcoming event & United Nations Climate Change Convention
Wednesday, November 10, 2021
The World LPG Association had just announced the launch of LPG Week in 2019 in Amsterdam when COVID-19 required the first annual event to become e-LPG Week — a totally virtual event — in late 2020. The event, held Dec. 5-9, 2021, will mark the first hybrid event with an in-person and online LPG Week in Dubai, United Arab Emirates, under the theme "Energizing Tomorrow."
The World LPG Association bills the event as an umbrella bringing together World LPG leaders for the successful Annual World LPG Forum and its major global exhibition at its core, the Global Technology Conference (GTC), and the LPG for Development Summit (LPG4DEV). LPG Week also hosts the World LPG Challenge and Autogas Day.
"We work hard to bring together CEOs of major liquified petroleum gas (LPG) companies, government ministers and representatives of major intergovernmental organizations, as well as media, to explore the LPG business, discuss its growth potential and to forge new business relationships," said Esther Assous, WLPGA global events director. "Plenty of information for those interested in attending can be found at lpgweek.com, and it's not too late to register. Attendees may include those interested in new technologies or the prospects for bioLPG. Traders or LPG shippers may be looking to maintain or forge new relationships. Government officials responsible for LPG or simply a citizen concerned about our energy future will find valuable information at LPG Week."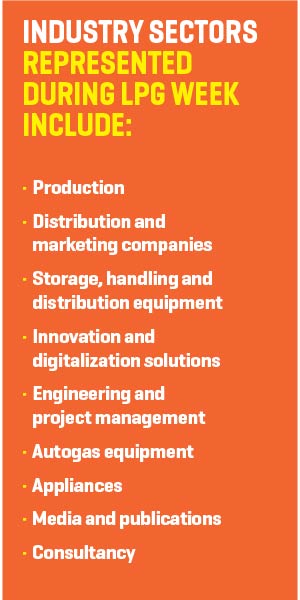 Parallel to the in-person event, LPG Week will also take place on the Swapcard online event platform.
"This will be an opportunity to engage with an even larger group of LPG stakeholders at any time," Assous said. "The main sessions will be streamed and accessible via the event platform." Assous outlined the key events of LPG Week as follows:
World LPG Forum
The World LPG Forum is undoubtedly the premier global conference and exhibition in the LPG calendar traveling the globe each year, offering unparalleled business opportunities, high quality sessions and an exhibition.
World LPG Forum Exhibition
The World LPG Forum exhibition is the central hub where you can meet with all industry stakeholders. It is a unique showcase for LPG companies as well as business and networking opportunities.
Exceptional Energy (EE) Stage
The EE Stage is the chance to learn about new projects, technologies, products and services, and more from exhibiting companies.
Global Technology Conference (GTC)
The primary aim of GTC is to showcase the most innovative and original technological ideas from around the world and create new opportunities for the LPG industry.
LPG for Development Summit
The LPG4DEV Summit is an annual event, this year hosted by the WLPGA and that seeks to highlight the role LPG plays in all areas of energy access and development.
It is one of the premier annual events on the global calendar and focuses on the benefits of switching from various forms of traditional fuels, such as wood, charcoal and kerosene, to cooking with clean burning LPG.
World LPG Challenge
The World LPG Challenge is a start-up competition launched by the WLPGA in 2019 and designed to seek fresh solutions to industry challenges from people who work in the start-up community outside the LPG industry. Traditionally the LPG industry has relied on expertise from within the industry to tackle their challenges.
Many of the future challenges the industry will face will demand new thinking from people with fresh, smart minds who are perhaps outside of the LPG industry. This year the finalists will pitch off in Dubai with their solutions to "Innovations in LPG Transport Safety."
Autogas Day
Autogas Day includes a dedicated conference that takes place once a year, providing a global platform to discuss the most recent developments in autogas — from policy trends, to market success stories, to innovation. M. Philippe Prevel from Renault will provide the keynote.
Global Technology Conference Preview
"The first WLPGA Global Technology Conference (GTC) took place in Chicago, Illinois, in 2006 and over the years has emerged as one of the 'not-to-be-missed' technical conferences on LPG globally," said David Tyler, director at WLPGA. "This year GTC 2021 attracted 23 submissions reflecting some of the latest innovations that are impacting the LPG industry. The selecting committee had some tough decisions to make in selecting the ten papers that will be showcased in Dubai during LPG Week."
"Renewable LPG features in two papers from SHV, the Netherlands, and there is a submission about propane-powered solid oxide fuel cells for backup, off-grid and portable power from Adaptive Energy from the U.S. LPG power generation for off-shore facilities features from Gasco in Chile, and hybrid technology is included from Moser Energy Systems also from the U.S.," Tyler said. "Micro LPG distribution for rural markets from Bharat Petroleum in India is included along with an improved method for checking for leaks on an LPG filling plant submitted by Makeen of Denmark. Ultragaz of Brazil has a paper examining 24/7 LPG distribution and Anova of the U.S. will present a paper on digital consumer engagement. Amongst the abstracts just missing out is a new security seal designed by iGaz of Australia for the QCC valve used in the U.S."
All submissions will be displayed in a poster display in the main exhibition hall during LPG Week. BPN will follow up with details on winners after LPG Week.
WLPGA Statement: Propane Part of Solution in Low Carbon Future
This fall marks the 26th gathering of the Conference of the Parties to the United Nations Framework on Climate Change, COP 26 for short. Beginning Oct. 31, delegates from nearly 200 nations arrived in Glasgow, Scotland, for two weeks of talks with a goal of putting the world on a path to aggressively cut greenhouse gas emissions and slow the Earth's warming.
"The COP 26 negotiations in November look to be the most significant U.N. meeting about climate change since Paris in 2015," said Alison Abbott, WLPGA communications director. "WLPGA will present and make the case for LPG as a part of the solution to a responsible, low carbon future. To support us in this, we released a statement Sept. 23, 2021. This has been prepared along with the European LPG Associations Liquid Gas Europe, Liquid Gas U.K. and Assogasliquidi in Italy. The statement has been prepared with the close cooperation of WLPGA's full global membership, and we believe it reflects a common position of the industry. For our sector to have greatest impact, we need to speak with one clear and coherent voice."
LPG: An Immediate Local Contribution to the Global Challenge of Climate Change
The global community will come together in Glasgow later this year for the United Nations Framework Convention on Climate Change (UNFCCC) COP26 negotiations. These crucial meetings, co-hosted by Italy and the United Kingdom, provide a critical opportunity to collectively address the challenges of climate change. The LPG industry stands ready to do its part.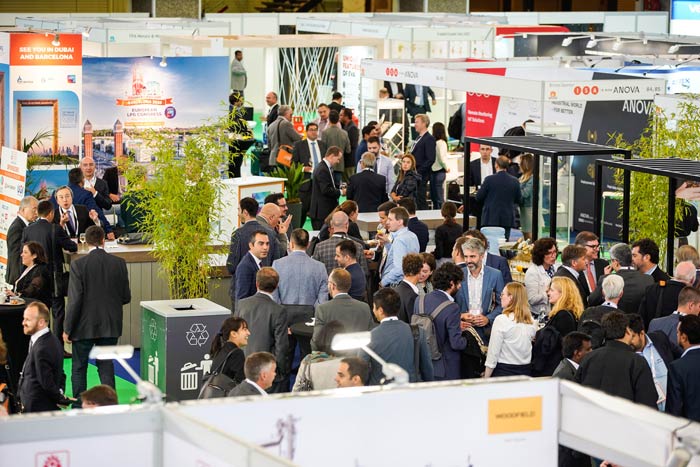 To this purpose, the national, regional and global LPG industry is committed to ensure that the off-grid communities, businesses, industries and transportation solutions they support with a lower carbon, clean and alternative fuel are not left behind in the implementation of the original Paris Agreement. Moreover, the LPG industry is determined that air quality and related health impacts of energy choices are accounted for in local energy and climate plans, as well as in governments' economic recovery strategies to ensure these are truly sustainable for both planet and people.
Today, LPG is an essential source of low carbon energy for billions of people across the world. Served by an agile and resilient supply chain, it is able to effectively contribute toward achieving low-carbon targets while ensuring no one is left behind in the global energy transition.
The industry can also play a significant role in meeting the European Green Deal's greatest pledge by offering different pathways for the LPG industry toward carbon neutrality. A recent industry study shows that if the right policy framework is in place, projected demand for renewable LPG in 2050 can be met.
In the United Kingdom, the industry can work together with government to deliver clean energy to rural off-grid areas. For more than 80 years, LPG has been a key part of the national energy mix, and going forward, both conventional LPG and renewable LPG can support U.K. and Devolved Government's commitments to decarbonize across a variety of sectors.
In Italy, LPG is the most widely used alternative fuel in the automotive sector, making clean mobility accessible and affordable for households today. In addition, Italy's poor local air quality is an example of the role domestic heating plays in air quality, especially where woody biomass is burned at the individual household level. In this sense, LPG — because of the absence of fine dust emissions during combustion — represents an effective solution for the reduction of atmospheric pollution, especially in off-grid areas.
Through "Youth4Climate," the Italian COP26 partnership rightfully acknowledges the important role of the next generation to drive the climate change ambition. With the former UNICEF report ("Danger in the air — How air pollution may be affecting the brain development of young children around the world") in mind, the LPG industry encourages government COP26 delegations to take this ambition beyond climate change.
LPG fuels thousands of applications from road transport to industrial facilities. It is also a clean, efficient cooking solution for more than a billion people around the world, addressing climate change as well as improving quality of life. LPG has the opportunity to add greater value to the world, especially for more than a billion people — principally women and girls in regions that still rely on unsustainable biomass and other dirty and dangerous fuels for cooking and heating.
The promise of renewable LPG, being developed as part of the global push to develop biogases such as biomethane and being distributed through an existing supply chain, offers a pathway to a zero-carbon economy. Renewable LPG when combined with innovative, efficient technologies such as Micro CHP, fuel cells, hybrid heat pumps or when used to support hybrid renewable energy systems will result in near zero emissions, making it an important element in achieving national net zero objectives.
The World LPG Association (WLPGA) and regional and national LPG industries are committed to jointly addressing the global challenge of climate change by working in cooperation within the UNFCCC process on the objectives laid out in the Paris Agreement. Through collective action, the sector can ensure that LPG and renewable LPG are recognized as a low carbon, available and accessible fuels which have a role to play in helping the global community ensure that the discussions during COP26 are fruitful and successful.
The statement is signed by Ewa Abramiuk-Lété, general manager, Liquid Gas Europe; James Rockall, CEO, WLPGA; George Webb, chief executive, Liquid Gas U.K.; and Silvia Migliorini, director, Federchimica Assogasliquidi.
The 2021 Corporate Capabilities Issue + Trends & Challenges Affecting the Global Propane Market