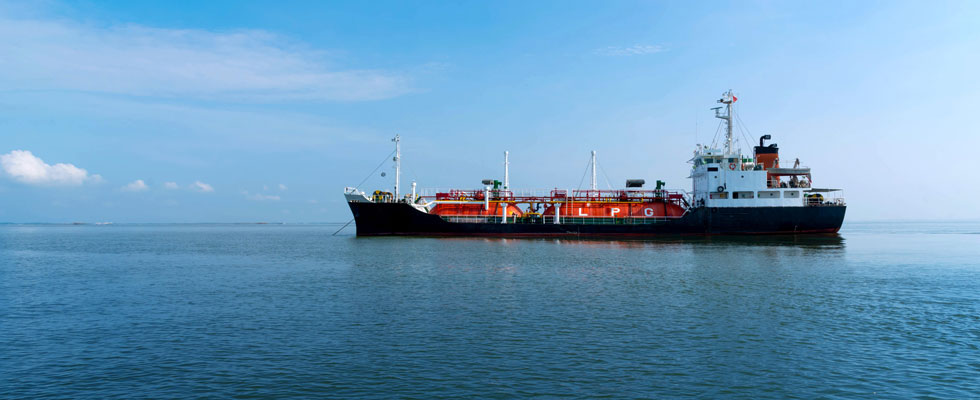 The challenges marketers may face as winter approaches & what they can do to mitigate the impact
As the third quarter of 2022 is well underway and United States retail propane marketers inch closer and closer to a potentially challenging winter 2022-23, Energy Information Administration (EIA) inventory data released on July 13 showed overall propane levels at 57.8 MMbbls, slightly lower than the 59.6 MMbbls a year ago that week and 12% lower than the five-year average. With Russian oil production down and concerns about a possibly busy crop drying year in the U.S., experts are urging marketers to be prepared for a potentially tight winter.
Fallout From Russia-Ukraine War
"The major challenge that all U.S. consumers will face is increased global competition for all energy-related commodities in the form of higher pricing," said John Powell, senior vice president of marketing, supply and logistics for Crestwood. "As Russian production and exports of energy are reduced during a time of high global demand, propane will become a larger part of the energy supply, which could increase U.S. export demand, causing greater competition to price U.S. propane higher than other global alternatives. In particular, U.S. propane pricing will need to be much higher to force the global chemical sector to reduce their propane exports, use alternative feedstocks and leave the propane in the U.S. for domestic consumption during the upcoming winter season."
"Indirectly, the impact of the situation in Ukraine and the Fed's increase in interest rates on the U.S. dollar has had a bigger impact on the global propane market than the physical embargoes at this point," said Anne Keller, managing partner at Midstream Energy Group. "Countries who would otherwise be in the market for propane are struggling with the cost of oil-based fuels, which has put pressure on their budgets and in some cases pushed consumers back to their old alternatives, such as wood."
Keller noted that India and China can buy crude at a discount using some other currency, but Russia wasn't a big liquefied petroleum gas (LPG) exporter before, so they won't be getting much of a break on it from them.
"Since U.S. inventory levels are currently about the same as they were last year at this time, this smaller projected appetite for propane from overseas is a good thing for our retailers, as it helps support supply and keeps prices lower relative to WTI than they have been," Keller said. "High natural gas costs in Europe have also cut the appetite for LPG feedstock for ethylene production this summer; BASF was making plans to shut down their entire 200-unit petrochemical complex in Germany due to high energy costs this summer."
Keller is cautiously optimistic this year that even with inventories at the mid-to-lower end of their averages, the U.S. will be OK on supply. "The wild card in this deck would be a very cold winter combined with low gas inventories in Europe that results in a bidding war for U.S. export barrels that would pull volumes out of the northeast, in particular now that loadout capacity there has finally been expanded."
JD Buss, president of Twin Feathers Advisors, notes the Russian war with Ukraine has created clear price pressures in the agriculture and energy markets. "Ukraine's inability to ship out stored grain, plant new crops or even harvest what's in the field has created a bullish global scenario for many agricultural products. Higher global prices for corn could provide more room for U.S. producers to bear the cost of drying that corn — if it is needed. Energy markets have seen surging prices due to less Russian oil on the market, a redistribution of existing Russian oil and a decrease in natural gas moving to Europe. As long as the war continues, these impacts will continue to provide strong upward support on prices."
According to Jeff Thompson, supply consultant with Propane Resources, propane retailers need to be prepared for an economy of stagflation.
"The market could see recession economics yet still see energy prices high and climbing — something the industry has not had to deal with since the 1970s," Thompson said. "I also think the era of globalization is ending. This means that input costs will be higher in the U.S. As part of deglobalization, the U.S. dollar should strengthen in value, which under normal circumstances should weaken commodity prices. This year and next, crude oil fundamentally is likely to be tight. So even a recession may not lower energy prices."
"Clearly this conflict has caused a reorganization, or redistribution, of global fuel supplies," said Phil Farris, director of wholesale marketing at 3Eight Energy. "Naturally this would affect U.S. natural gas and natural gas liquids production and exports, particularly East Coast and Gulf Coast exports to new markets in Europe. And the higher values overseas can't be ignored. Definitely a new twist to the usual challenges to look out for, it's indicative of the global market we play in now. You would assume this could have an impact on our inventory cushion if it's a higher-demand winter."
Regional Impacts in the US
Powell notes the East Coast will most likely face the biggest challenges as export nominations are generally set 30 days prior. "Once the ships have been booked, the product will be exported the next month, so even more expensive options will be required to deliver propane into that market if needed."
"As we work through the second half of 2022, the Midwest may see stronger pulls as traders work propane down to the Gulf Coast for exports," Thompson said. "Retailers should be working a plan that involves one to three suppliers, depending on retailer size. This plan should include some type of ratable pulls year-round from a terminal indexed back to Conway or [Mont] Belvieu. Protecting gross margins would involve hedges and possibly swaps if it makes sense."
"It's hard to say if or where, but typically the colder, high-demand areas in the northern U.S. are more inclined to see weather, supply and transportation issues," Farris said. "If they persist, it can work its way south. Just be aware of what is going on in other parts of the country. Suppliers and transporters are usually watching this closely, as they will get calls to shift product or assets where needed, if possible. The signs are typically there in advance; don't hesitate to make changes and commitments if you and your supply/transportation partners agree on the potential for trouble."
According to Buss, product availability will likely not be the greatest issue facing retail marketers this winter. "Product has been, and will continue to be, available within the U.S., but the question remains: can that product effectively get to your bulk plant? In a price market that has been strongly backwardated (current prices higher than future prices) there is little-to-no incentive to store product for future use."
Buss believes that in this situation, retail marketers should actually be taking greater efforts to secure propane in storage and make sure their supply is not subject to a "just-in-time" mentality dictated by the current backwardated price curve. "That action will provide a greater security against logistical delays caused by moving product from point A to point B."
"The recent incident at the Medford fractionator will probably have an impact on the central mid-continent if they've had enough damage to need to reroute Y grade that would otherwise have been fractionated there to their Mont Belvieu facilities," Keller said. "They may be able to move it north to their facilities in Kansas if the supply situation is tight enough, but folks who have contracts for that area need to be up to date on where things stand. Otherwise, stocks in regional markets look decent."
Keller believes the real risk is yet another "unforeseen" development of some sort, such as having Russia cut off gas shipments to Germany for a long period of time, which could cause a spike in prices in the U.S. northeast and Mont Belvieu that radiate out to regional markets. "With the forward curve in backwardation, it's tough to justify buying physical to move out to the terminals until it's needed, but the downside is high enough to have at least one turn ready going into winter."
Planning Issues for Retailers
"Planning 30 to 60 days forward to ensure you have plenty of product in place is the most important issue for retailers in the winter season," Powell said. (Note: Powell has written an article on planning for winter, which begins on page 22 of this issue.)
"Retailers, in my opinion, are under an assumption that there will be plenty of propane this coming winter," Thompson said. "Retailers [who believe] this could absolutely be right. If retailers are wrong and there is not enough propane, it is possibly going to go very wrong. Retailers look to pick up nickels and fail to look at what is catching up. The notion of fretting over opportunity loss versus real gross margin loss is always bad for a retailer."
Thompson advised to make sure you have enough supply lined up to cover a typical base demand for the year. "The last thing a retailer wants to do is pay a customer to deliver propane to the customer," he said.
"I think transportation is still a big a concern and will get bigger," Farris said. "The lack of Class A CDL/hazmat drivers is real. We can't rely on [hours-of-service] waivers to save us every year, but it's the only answer we have right now."
Farris feels that communication — which he said sounds old-fashioned — and relationships do help resolve problems. "It may sound odd, but this also goes for suppliers that are willing to interact and communicate with each other and with transporters. It's human nature to react rather than prepare — and maybe more economical as well, especially if what you are reacting to only happens every three to four years. So, once into the winter, it's not really mistakes — maybe just indecision — that hurt retailers."
Farris said that for this year and every year going forward, the propane industry must rethink what "supply planning" means. "We talk about how the industry is rapidly changing and how retailers need to change and adapt to be successful. But for many retailers, the relationship and how they do business with suppliers and transporters has not changed in decades."
He noted the U.S. shale era is 20 years old and counting. "It may have resulted in energy independence, but not price and inventory stability. In fact, the opposite," he said. "Supplier diversity is one thing; supply point diversity is another. Having relationships with more than one supplier at a specific terminal is a good idea if one of them has issues. But if the terminal itself has issues, it doesn't help. So, supply point diversity can't hurt, even if it costs more."
"Low-cost labor and gas used to be the keys to success, and they were both readily available," Farris said. "That's not the case anymore. Increasing costs require an increasing selling price. Unless you're the government, you must add value and service to do this. That's true for a wholesaler, retailer, equipment provider or transporter. We are all customers to somebody. Know what it takes to be their 'best customer;' that relationship creates a team concept that will help make each member successful."
"Things can change quickly," Buss said. "In a year where supply appears to be tight, a lower-than-expected crop dry or decrease in global plastic prices that could decrease the amount of exported propane could quickly change the supply situation. Conversely, a hurricane racing through natural gas production facilities or a surge in exports due to cold weather in Asia would even further tighten supply."
Buss believes a knowledge of how these (and other) items can impact propane supply, along with a plan that is highly adaptable, are likely the two best supply planning resources a retail marketer could have for this upcoming heating season.
"Supply planning is no longer a task that is limited to a short portion of the year," Buss said. "Supply planning now encompasses anywhere from nine to 12 months of every year and involves planning for seasons beyond the current year." Buss said that Twin Feathers has been partnering with clients for many years to provide a comprehensive planning process and then adapting that plan as the market shifts.
Keller noted that overcommitting to avoid shortages is a problem for some retailers. "We've seen the unwind of the over-ordering that's happened in other supply chains where the product is starting to flood the market just when people have run out of money to pay for it," she said. "If it's possible to lock in the futures prices that are showing in the forward market for physical barrels or fixing the price at today's levels, it would be worth it. Some sellers may be nervous about the recent pullback in crude prices and be willing to negotiate. That would provide some upside in the event of a spike; those odds are much higher than they were going into winter last year."
"You know your customers," Keller said. "They're probably pretty stretched with the runups in housing prices, energy costs, food and all the rest. At this point, they probably don't want to hear about the prospect of problems this winter. Anything that you can do to get favorable pricing on winter supply would help everyone, but be prepared to have to buy at least some of your inventory at a higher number to make sure you have some cover."
She said it might be worth finding out if some customers would be willing to accept a short delivery at a better price as a contingency in the event something weird happens. "It's that kind of year."
Keller noted that despite the rising rig count and seeming increase in production, we still see a risk that production growth will flatline due to the volatility in the crude markets, tight labor situation and long lead times for certain equipment that's needed to bring volumes online.
"This probably won't be a headline for a while," she said, "but it's worth thinking about going forward. If news like this hits in the middle of winter, it's another reason for prices to spike."