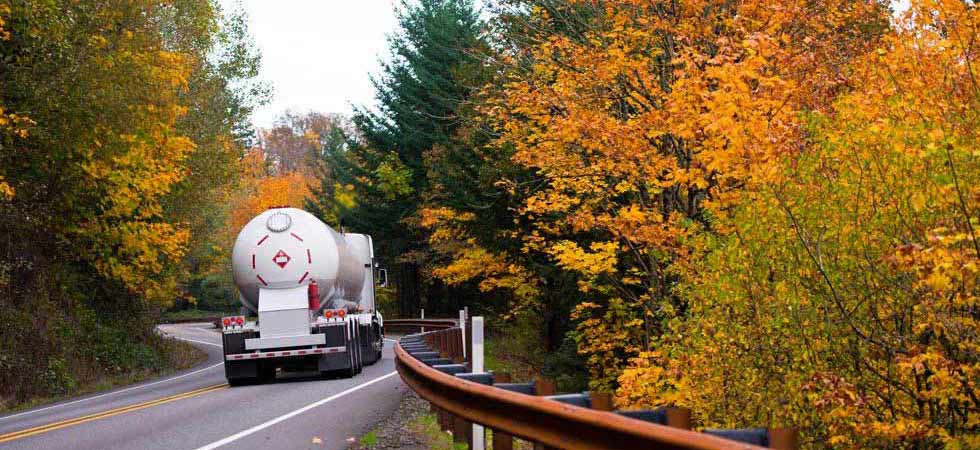 Driver shortages & supply chain disruptions are creating upheaval in the transportation industry
Friday, November 12, 2021
The transportation industry has been in the national news for more than a year now. At the start of the pandemic, truck drivers, as well as other essential workers, were praised for keeping the economy moving. They kept grocery stores full and plants rolling. As the economy rebounded and businesses opened, new problems surfaced. No longer were the issues isolated to toilet paper; now it scaled across the globe and across industries. Shortages abounded and a domino effect of challenges mounted.
Until recently, most people rarely gave a thought to where their products were made or which raw materials were needed to manufacture them. After all, prior to March 2020, everything was readily available, often with a guaranteed two-day delivery to your doorstep.
Supply chain and transportation has changed for a myriad of reasons we cannot cover in this article. However, a couple reasons are important to give context to the current situation.
First, the supply chain is built with a finite amount of hard assets (trucks, trailers, parts, equipment) as well as people (specifically drivers). During normal circumstances, supply versus demand is fairly level, except for seasonal pushes, economic conditions or natural weather events.
Most recently, the chain has been stretched in every direction — all at once seemingly. For trucking companies that can retain or recruit better than the market, they still may face challenges securing equipment or parts, making the end results the same.
Second, despite advances in technology, it still takes a highly skilled driver to service each shipment. The driver shortage has been well documented, even prior to the recent labor issues in our economy. According to the American Trucking Association, in April 2021, the current shortage of 63,000 drivers could surge significantly over the next five years.
The U.S. bulk tanker market, specifically, has a driver force that is seven years older than the average American labor force, making retirements and increased medical issues a real challenge.
Transportation companies are attacking the problem from all areas — including health and wellness, culture, driver wages and the ability to spend more time at home — to keep pace with the other opportunities within trucking and outside the industry.
The sector sits in unprecedented times of disruption coupled with record high demand. Shipments of pet food, lumber and chemicals like butane are all competing for the driver.
It may take years to unwind many of the current challenges facing the industry. In the short-term, even if demand for transportation softens, based on the economy or other factors, the industry still faces a problem of supply. This issue can be defined as drivers or delays in parts, in cab communication systems or in trailers.
The demand for well-trained, experienced drivers is especially true in specialized liquid and gas tanker transportation markets, where companies haul these safety-sensitive and regulated materials on the road.
So, with all the headwinds mentioned, how are shippers of butane and natural gas liquids able to formulate a strategy that enables their businesses to win? The following are a few strategies worth considering to improve processes:
Seek to Understand
Each shipper is unique in terms of its business model and needs. Transportation companies must work to understand their customers' unique requirements, working together to get shipments moved efficiently and safely. In turn, shippers should work to better understand the trucking companies' network and value proposition. The trucks may look similar, but the models vary. Buyers beware.
What's the Plan?
Lead time and planning have never been more important, especially in times of surge, seasonal increases and changing locations. Shippers need flexibility, while trucking companies need information to plan and ultimately execute. You win or lose with viable information.
Getting Creative
Thinking outside the box helps create solutions long term. There are too many disrupters and barriers to entry facing transportation companies in the near term to assume things will cycle back to plentiful truck capacity nationwide.
Starting from the drivers' available hours to run and the needed utilization on the truck, companies are able to present solutions which protect the earnings of the driver and make the freight more attractive versus other options. These agreements are becoming more standard in the industry as both parties share in the risk and reward.
The challenges within transportation are real but the opportunity is great to impact positive change for everyone. It will take companies rolling up their sleeves to better understand each other while using data and technology to drive better decisions.
The 2021 Corporate Capabilities Issue + Trends & Challenges Affecting the Global Propane Market