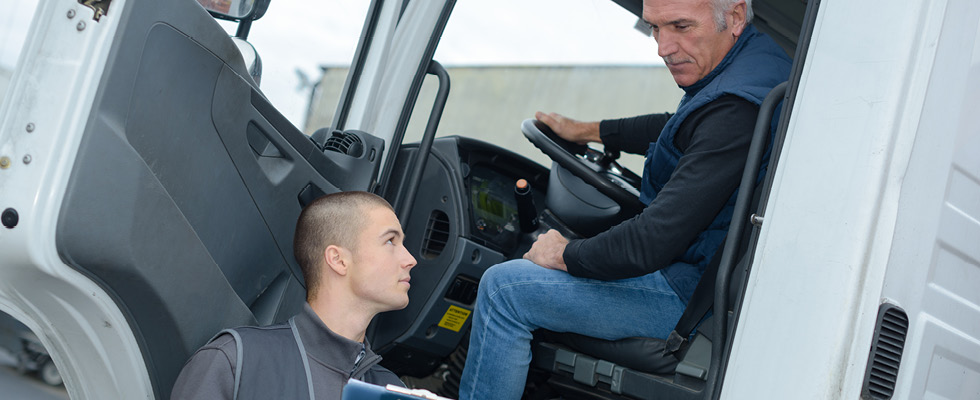 Entry-level driver training & ACE services — 1 year later
In early 2022, the propane industry was bracing itself for the impact of Entry-Level Driver Training (ELDT) regulations. The Federal Motor Carrier Safety Administration (FMCSA) put the ELDT into effect on Feb. 7, 2022, and it includes baseline training requirements for all entry-level drivers seeking their commercial driver's license (CDL). According to FMCSA's website, the regulations apply to those drivers who are looking to:
Obtain a Class A or Class B CDL for the first time
Upgrade an existing Class B CDL to a Class A CDL
Obtain a school bus (S), passenger (P) or hazardous materials (H) endorsement for the first time
All CDL training providers are required to follow the standards in place under the ELDT regulations and certify to FMCSA that they meet those standards — otherwise, they would no longer qualify to train commercial drivers. This change in regulations meant more hoops for potential drivers to jump through, and with a driver shortage already in play in early 2022, the worry became a growing shortage due to the longer and more complicated process to certify drivers.
Enter ACE Services — the Administrative Compliance Experts service from the National Propane Gas Association (NPGA). ACE Services was introduced leading up to the February 2022 implementation date; the purpose was for NPGA's ACE Services to not only simplify the process for complying with ELDT regulations, but also to submit materials to FMCSA on behalf of training providers — both inside and outside of the propane industry. According to NPGA, "ACE Services shields you from FMCSA audit and ushers your drivers through the education and training requirements." It's now been a year and some change since ACE was implemented alongside the ELDT regulations. How has the industry and the driver workforce fared in the time since? What have training providers accomplished through ACE? What does NPGA have planned for ACE in the future?
For insight on the past year and future goals for ACE, BPN spoke with Andrea Pavon, senior manager for ACE Services at NPGA. Following are Pavon's insights on the program's first year.
Q: Can you give a refresher on the ELDT regulations & what its enactment means for the propane industry?
A: The ELDT regulation requires behind-the-wheel (BTW) and classroom (theory) training for individuals seeking a commercial driver's license, CDL Class A or B and/or a hazmat endorsement. The regulation is administered by FMCSA. There is already a driver shortage, meaning this new regulation would add an extra hurdle to getting our propane members serviced in a timely manner.
Q: What was NPGA's purpose in creating ACE Services?
A: ACE Services was created to serve the propane industry and members of the over-the-road community. ACE Services allows for NPGA members (and others) to get new licensed drivers trained and on the road in a timely and cost-efficient manner. NPGA is a FMCSA Registered Training Provider (RTP). The BTW and theory training is provided by the Propane Education & Research Council (PERC) and the regulatory compliance is provided by ACE Services.
Q: How did NPGA work with FMCSA when creating ACE?
A: NPGA worked with FMCSA to ensure regulatory compliance through ACE Services. Meetings were held to get a better understanding of the regulations, their reporting system and the system integration capabilities.
Q: How has the industry responded to the regulations & ACE over the past year?
A: The response to the ACE Services program has been great! In our first year of implementation, we have had over 1,500 drivers enroll in our services, with over 1,000 FMCSA submissions.
Q: What challenges have you seen with the ELDT Regulation?
A: The ELDT regulation is a federal regulation. States can add their own requirements, in addition to the federal requirements, that can cause complications and confusion for drivers.
Q: How has ACE helped with those challenges?
A: Under the ELDT regulation, getting your CDL Class A or B and/or hazmat endorsement requires about 40 steps. ACE Services cuts those steps down to about five.
Q: What success stories have you seen in the industry in navigating the Regulations?
A: The biggest success stories involve employers being able to get new drivers hired and on the road quickly. ACE Services provides a quick turnaround from registration to licensure. We pride ourselves in our customer service and hope to assist in the ways we can.
Q: How can marketers benefit/how have they benefitted from using ACE as a go-between for submitting driver-applicant information to FMCSA?
A: As I mentioned previously, we cut the steps down for marketers so they can get new drivers on the road quicker. The fact that drivers don't need to be sent off to a driving school for a couple of weeks and can complete the training online and the BTW training in-house saves the company time and money! This is essential to getting propane delivered. Additionally, with NPGA ACE Services serving as your registered training provider, we handle any future potential audits and regulatory matters. Our goal is to make it as easy as possible for our industry drivers.
Q: Have there been any notable changes to ACE since its implementation? Are there any future updates planned?
A: We have made some tweaks to the program but overall, the foundation has remained the same. NPGA ACE Services is continuously working to keep up with any regulatory matters that may affect our drivers or the ELDT regulation so that we are updating as necessary.
Q: How does NPGA plan to grow the number of ACE Service users?
A: NPGA is expanding the program to all members of the over-the-road community in 2023.
Q: In terms of the Regulations & ACE, where do you hope to see the industry move in the next five to 10 years?
A: Hopefully, with the driver shortage no longer being an issue! And most importantly, with the propane industry delivering even more propane than it is currently. In terms of ACE, I hope that in the next 5-10 years, we have become an established service for the over-the-road community, with additional opportunities to further assist our industry. In addition, thank you to all of our propane members and our state associations in your promotion of our ACE Services!