Tuesday, November 14, 2017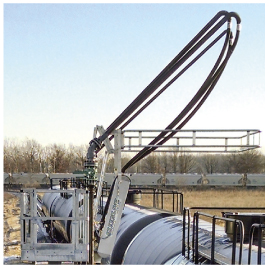 RAIL LOADING ARM
.
Westmor Industries
has available rail loading arms for LP and NH3 fuel transfer. Featuring a reduction in the 90° swivels and only one 45° swivel to create a less restricted flow, they are able to provide a higher-capacity flow rate. Built with one swivel for low maintenance, the unit swings out over a rail car and back for storage. For added safety, the rail loading arms are designed with few moving parts and no spring tensioning. The emergency shut-off valve (ESV) is compliant with NFPA code. The arms come assembled for easy installation. They need minimum maintenance, and only require an annual greasing. Westmor offers 5- and 10-year maintenance programs for the hoses.
www.westmor-ind.com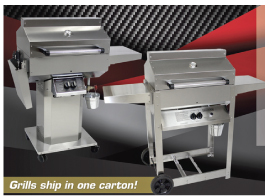 GAS GRILL
. New industrial-looking gas grills from
Phoenix Grills
feature stainless steel riveted grill head designs to increase durability and function. The units come with fold-down side shelves, electronic ignition, cast aluminum drip pan, and dual burner, to name a few of the standard features. They are designed to satisfy the serious griller while being user-friendly for a novice.
www.newphoenixgrills.com