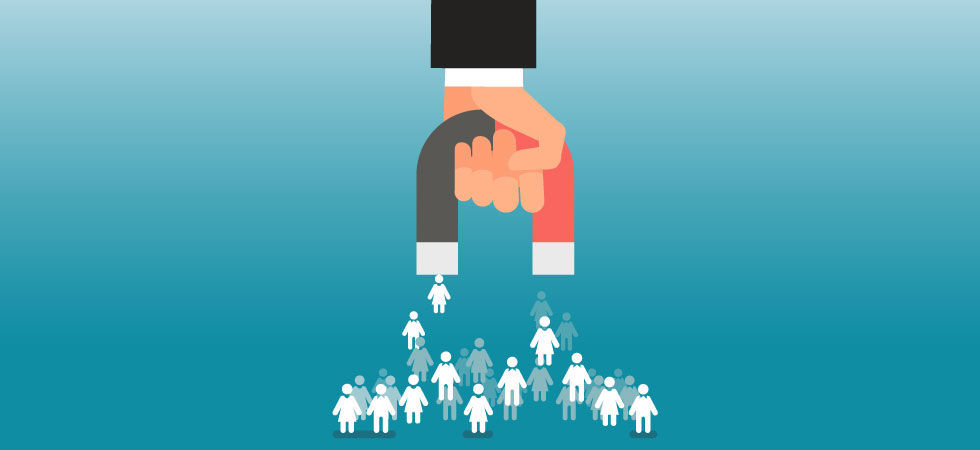 Grow gallons with a propane website that delivers ROI
Monday, December 13, 2021
You want your website to create a great first impression with visitors in five seconds or less. But I'm here to tell you an attractive website is a minimum requirement. Your website has the power to do more for your propane company's bottom line.
Your website can build a list of propane prospects for your customer service team to call every morning. Fill your new customer pipeline by building a website that helps prospective customers educate themselves on your services and take action on the spot. Planning for a new website has seemingly endless options. It can be daunting to decide what features you want to include. There are two main approaches to consider for small and midsize propane businesses: validation sites and lead generation sites.
Prove You Exist With a Validation Site
A validation site is like an online brochure. It presents basic information to answer who you are, how you can help and how to contact you. Pages and functionality are limited, which makes validation sites an affordable investment for businesses with $500,000 or less in annual revenue. Another benefit is that change can happen fast. Validation sites can launch in 30 days or less. The downside? Return on investment (ROI) is limited because validation sites have a lower capacity to drive traffic and convert leads.
Validation websites are smart choices for propane companies looking to establish an online presence or maintain current levels of business. But how can a lead generation site take your business to the next level?
Grow Gallons With a Lead Generation Site
Lead generation sites help propane businesses increase business by driving visitors to your website and converting anonymous visitors to leads that are ready to sign. Lead generation is possible through a robust combination of expert blog articles that push your content to the top of Google's search results and strategic calls to action that convert prospects.
Lead generation sites have more features and require a commitment to long-term content development. This means a larger investment of time and money. However, lead generation sites deliver measurable results and a return on investment that pays for itself a few times over.
Validation websites are a good first step in establishing a modern online presence. But for businesses looking to move the needle and create density in their propane delivery route, lead generation sites are the smarter investment.
3 Ways Lead Generation Sites Help Propane Companies Grow
1. Drive More Visitors From Search Engines
Homeowners looking to switch propane companies need to find your website fast. Three out of four web users don't look past the first page of search engine results, so you need to show up on top.
Lead generation sites drive more traffic than validation sites because:
Lead generation sites have a library of rich content for Google to access when customers search
Google pushes high-quality, relevant content higher in search results
Prospects click on the first few search results they see, driving traffic to your high-ranking site
Developing a high-quality website is a time and resource commitment, but you have the propane expertise in droves.
Next, you need to give away your expertise for free. Think about how many times your customer service reps answer the same questions about tank sizes, propane levels, automatic delivery and more.
You better believe people are searching for those answers on Google, too. In fact, Google and other search engines favor sites that answer questions with helpful expertise by ranking them higher in search results.
Create and post engaging content on your website that answers prospects' burning questions. This not only proves your propane industry expertise but also boosts your search engine rankings, helping prospects find your website. Publishing just 50 blog posts can exponentially increase traffic to your website.
Google aims to provide relevant results to searchers, and Google knows providing local search results is key when 46% of all searches are seeking local information. You can thrive in local search by developing content that answers your prospects' questions and is specific to your service area.
For example, if you're based in Kalamazoo, create a blog post such as "Popular Propane Tank Sizes for Kalamazoo Homeowners." This type of local content approach can help you gain quick wins with results that push you above even nationally ranked businesses.
2. Turn Anonymous Website Visits Into Qualified Sales Leads
Fill your sales pipeline by guiding prospects to a clear next step. This could be filling out a contact form, downloading a propane tank installation guide or signing up for a mailing list.
Creating opportunities for conversions helps you capture leads before they slip away. Generating new leads with your website can help you:
Pay for your newest delivery truck with more stops on the route
Add revenue by filling your service schedule
Identify opportunities when other companies might be dropping the ball
3. Maximize ROI for Your Marketing Dollars
If you're not measuring your marketing efforts, you can't make informed decisions on how to reinvest. Lead generation sites offer more data points to analyze the success of your propane marketing efforts. Analytics can help you make business decisions, such as:
Targeting a zip code with high search volume to increase route density
Scheduling customer service reps to answer calls based on hourly or daily conversion data
Where to dedicate ad spend based on highest converting sources
Validation sites do give you metrics such as search traffic and page volume, but the data is often not robust enough for strategic decision-making.
Grow Gallons by Helping Prospects Take Action
Your prospects are short on time. Finding a new propane company is one thing they want to cross off their list quickly. Help your prospects save time by showing up first in search results when they need you, offering generous expertise to their most pressing propane questions and making it easy for them to take action.
A lead generation site connects the short propane sales cycle with your prospect's desire for fast action. The result: more customers, more revenue and more gallons delivered.