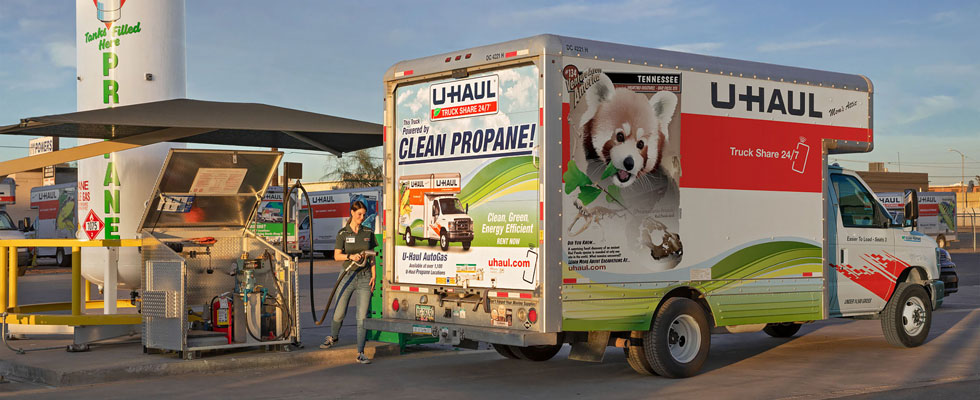 Inside the WPGA's 2030 commitment and why it's the industry's 'moonshot'
The Western Propane Gas Association (WPGA) and its propane marketer members have set an ambitious goal to sell 100% renewable propane in all markets in California by 2030. They have also outlined a plan for achieving that goal. The goal, the plan and the benefits of renewable propane are outlined in a sustainability statement recently posted on the association's website.
"WPGA is ready to model the way for the evolution of propane in our state, adding the important element of sustainability to our story of resiliency and affordability," said Joy Alafia, president and chief executive officer. "With this sustainability statement, we validate our continued commitment to a clean energy future."
As the association representing the propane industry in California, WPGA and its members have seen a need to expand the availability and use of renewable propane. They have done so in response to the state's demand for decarbonization and a misperception of propane as just another fossil fuel.
Kamps Propane, headquartered in Manteca, California, was one of the marketers that participated in the early conversations within WPGA about renewable propane. "We saw the way the regulatory and policy environment in California was really compromising the way our industry worked in the past," said Josh Simpson, vice president of marketing at Kamps Propane. "Now, in 2021, suppliers are bringing renewable propane into the market, and it's time to get the word out."
The Plan
To achieve the goal of 100% renewable propane in California by 2030, the association and its members are focusing their efforts on three areas of action:
1. Engagement
First, they are engaging with fuel producers, legislators and policymakers to support a viable path toward the increased production of renewable propane. To that end, they have produced fact sheets and hosted webinars that cover what renewable propane is and how it is produced.
By engaging with legislators, the association recently drove the introduction of a bill in the state legislature that would provide financial incentives to producers for the production of renewable propane. The bill, AB-1559, was introduced Feb. 19 by assembly member Patrick O'Donnell. "It seeks to provide clean energy equity," Alafia said.
She explains that a bill that became law in California in 2016 began providing incentives to transition the gas used to generate electricity from natural gas to renewable natural gas. There is no companion effort for propane.
"We are advocating for making the investment in a solution that will provide clean energy to propane customers who have been marginalized in the energy policy discussion," Alafia said.
By engaging with regulators, WPGA helped get propane included in the state's Low Carbon Fuel Standards program, a carbon market system. There is still a premium to pay for renewable propane compared to conventional propane, so the association works to get fuel incentives similar to those that exist for other solutions.
"We knew credits would be generated with renewable propane," Alafia said. "These credits have enabled the consumption of renewable propane for the transportation sector; there is a market for it."
By engaging with producers, the association has shown that renewable propane has value. They have educated producers who weren't aware that renewable propane can help customers meet clean air goals. "We have reached out to those who produce renewable propane or are capable of producing it, letting them know there is demand for the clean fuel," Alafia said. "For producers for whom propane is not the primary goal, we let them know propane, a secondary product, has value."
2. Education
Secondly, the WPGA is educating consumers on the environmental benefits of using renewable propane versus conventional fuels. The association estimates that transforming the propane building sector to renewable propane would reduce carbon dioxide emissions by 2.258 tonnes.
Here, too, the message is that renewable propane can contribute to clean energy diversity and that the propane industry is a partner for clean energy, now and in the future. "The average person hasn't heard of renewable propane," Alafia said. "We want to let them know about it and educate them about why we must invest in a portfolio of low carbon energy solutions."
3. Innovation
In its third area of action, the association is working to drive innovative equipment and appliance technologies that dramatically reduce greenhouse gas emissions. To accomplish this goal, it has connected research hubs with original equipment manufacturers and connected consumers and other key stakeholders with the Propane Education & Research Council (PERC).
"We recently connected an equipment manufacturer [to PERC] to learn how to apply for funding for development," Alafia said. "We help connect the dots for all stakeholders, as there are real opportunities for innovation in our industry."
"Renewable propane can deliver a more immediate path for carbon reductions because the customer doesn't have to invest in infrastructure," Alafia continues. "It's a drop-in clean energy solution. We have a solution right now that doesn't preclude other solutions."
The Industry's Moonshot
WPGA and its members began working toward the adoption of renewable propane in 2015. At that time, they formulated a strategic plan for aiding the commercialization of renewable propane and explaining to propane customers that the industry contributes to decarbonization efforts.
Today, there is a facility in Louisiana producing renewable propane and there is a customer (U-Haul) that has committed to purchasing its first 1 million gallons of renewable propane. "Renewable propane is not a science project; it's a commercially viable product," Alafia said.
Simpson reports that he hears from propane marketers in other parts of the country that they are sympathetic with policy and regulatory challenges facing California businesses. They are also hopeful that the state's marketers can show them a way to navigate through these challenges and capitalize on propane's position as an alternative fuel.
"For every marketer, there's a point in the future when this may be an essential part of their own business too," he adds. "They are watching what happens so they will be ready to execute and fulfill the potential when it arrives in their market. Those who prepare will reap significant benefits."
Looking ahead, Alafia points to the great strides made thus far. She notes that now is the time to be bullish on the role for renewable propane in our energy transformation, particularly as President Joe Biden's administration identifies investments in the green economy.
With its new sustainability statement, WPGA aims to have a seat at the clean energy table for generations. "This is our moonshot," Alafia said. "If you limit yourself as far as what's possible, you will not accomplish much." Read the complete sustainability statement on the association's website at westernpga.org/sustainability.