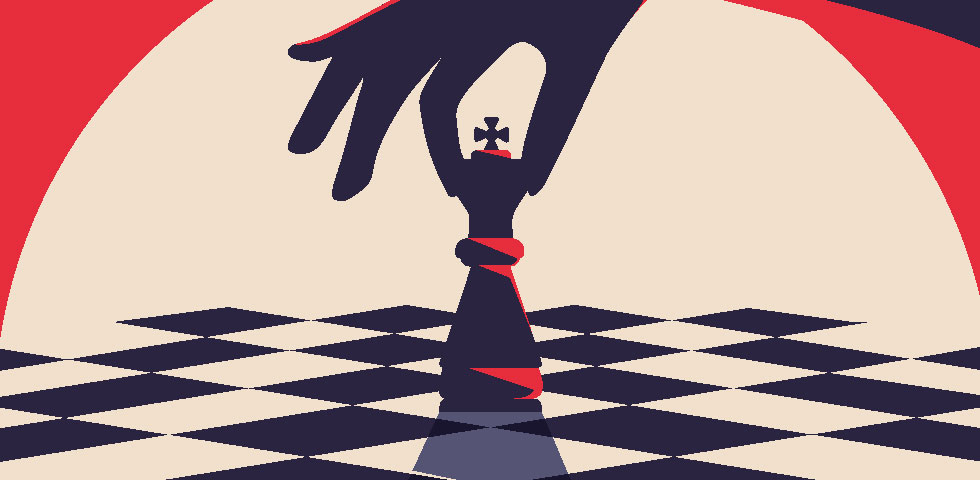 How the last year has changed the game for business promotion
We've all heard it and we've all said it: "The last 16 months have been crazy" — to put it mildly. The year 2020 feels like a strange dream for many of us; for some, it feels like a missed year. Where did all that time go, and how did we get here so quickly?
Our country is opening back up, and we are consuming products and services in ways that, two summers ago, we probably would have never imagined.
"Normal" may be back, but it is a new normal, regardless of how you spin it. One thing we can all agree on is that over the last year and a half, our interactions with each other have changed, from our personal lives to the ways in which we conduct business.
We went from conference rooms to Zoom calls, even if we were in the same building. We saw our friends outdoors and at respectable distances, and we created bubbles for ourselves and our families. If we didn't create a bubble willingly, we were put in one, whether we liked it or not. Office doors closed for "walk-ins." Customers needed to be vetted for symptoms before a technician could go to their home, and even then, they needed to keep their distance when possible. Groceries were delivered, our favorite eat-in restaurants became takeout joints, and Amazon became an even greater friend.
With all these new ways we've been interacting, what impact does that have on how we market to customers and potential customers today? In short, it impacts everything.
The way you communicate to your existing and potential customers must be rethought, and that boils down to marketing. For anyone who thinks marketing is an overhead expense, the data doesn't lie.
It's not overhead; it's an investment that needs a seat and a voice at the table. What follows is some information to consider as you adjust your company's marketing post-COVID-19.
One Voice
All marketing must have the same feel and voice. If you have designated multiple people within your company (who don't work in marketing) to run your social media accounts, write customer letters, craft newsletters or create email blasts, they should all be funneled to one person — preferably the person with the best writing skills. This person should be editing the content before it reaches a customer.
Using one voice in your company to speak to your audience will keep your messages clear and concise. If this is a change in someone's job description, they should be compensated accordingly, as this will show them how much you value this aspect of your business.
Why It's Important
Your company is a brand, and right now customers are being wishy-washy about brand loyalty. According to Forbes, consumers want to see companies standing behind their values and being truly authentic in what they believe in, and that needs to come through in the content you are generating. Every communication with a customer is content. Make that content consistent and meaningful.
COVID-19 Excuse
The "COVID-19 excuse" is old and tired. The only time it is acceptable is if a policy has changed to make your workplace safer for your employees and customers. Remember, regardless of the obstacles your company faces, you are in control of one thing, and that is the experience you and your team provide to your customers.
With COVID-19, customers are now measuring their experience with you, not only against your competitors, but against their last excellent customer experience. You may not be Amazon or Starbucks, but your service is compared to them daily. Relationships matter.
Why It's Important
Customers need to be treated with respect. COVID-19 excuses are frustrating to consumers; they want what they want, and they want it now.
For example, if you can't make a delivery to a home or business on the day a customer wants one, do not fall back on, "Due to COVID-19, our team is short-staffed, so we cannnot make a delivery to you today." Coach your team to answer honestly. Perhaps the answer is that you're sorry, but you aren't in their area today and they aren't on automatic delivery. But you would love to get them set up so this doesn't happen again.
It's a Digital World
According to the Harvard Business Review, consumers want a digital relationship with you. In fact, they are going to demand it. Digital relationships are here to stay. Customers want to schedule deliveries and service online and on phones and pay bills with ease.
Why It's Important
Your customers are busy, and your newer customers are younger. Both busy and younger individuals want to be able to do anything that needs to be done with ease, and that almost always means digitally on their phones. In the case of a fuel delivery/service company, that means getting product/service when they want it and paying bills when needed.
This is part of managing your relationship with your customer, whether a current or potential one. When you give them an easy platform on which to do these things, they will appreciate that and feel valued.
The Comeback
Email marketing is here to stay but making a comeback in your marketing wheelhouse is direct mail. Both have advantages and disadvantages, but according to a recent study by Marketing Sherpa, 76% of people trust the advertisements they see in the mail and prefer direct mail over email.
Why It's Important
Direct mail reaches people on an emotional level. They are receiving something from you and therefore feeling more of a connection to you. What must be considered is that email has a better return on investment, and direct mail — while more expensive — can have a better response rate, according to HubSpot.
Visuals
People are home more than ever before and are valuing their homes differently. When marketing to your customer base, you can rethink your messaging and its visual impact. For example, instead of a family sitting outside around a propane firepit, perhaps you show someone working in their home office with a new ductless split, enjoying the comforts of home, installed by you.
Why It's Important
People who used to spend money on traveling, entertainment or going out to eat are still reallocating that money to home improvements. According to a study from Harvard University, home improvements and repairs grew to nearly $420 billion last year. Consumers are spending, and you can be a part of that.
Leadership Matters
Finally, don't forget about the people who run the company: your employees. Every single one of your employees matter. Your frontline employees need to be as engaged as your management team.
If your employees aren't happy and engaged with what you are doing, they cannot bring life to your values and prove your marketing to be authentic. Tell them why and how what they do matters, and include them more in decision processes.
Why It's Important
Leadership within a company is your greatest asset. If your team is happy and feeling like they are working toward a common goal, your company will be healthier, and your customers will be on the receiving end of that happiness. Don't confuse leadership with power. Leadership is about followership, plain and simple.
Setting the direction, steering the ship, letting the team know where they are going and why, and giving them the tools to be successful is what leadership is all about. Happy employees go home happy and show back up to work happy. It's cyclical and wonderful, and when it works, you will not only feel it, but you will also notice it in your bottom line.