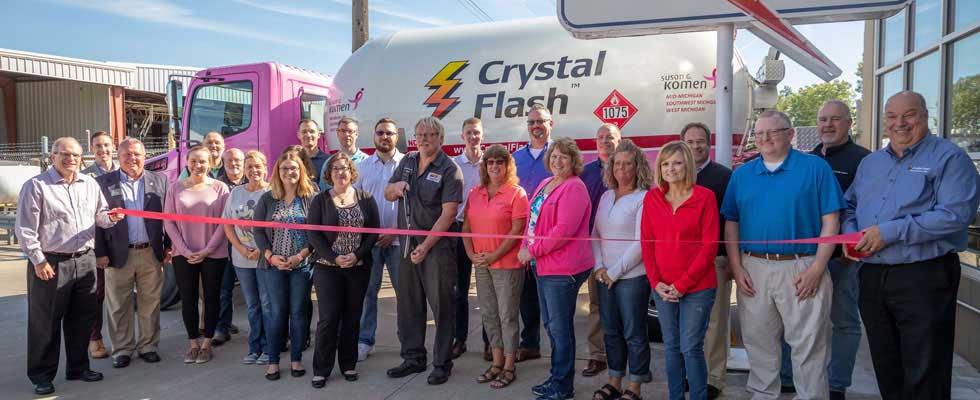 How an employee-focused approach has given Crystal Flash much to celebrate at 90 years
When John E. Fehsenfeld opened his fuel delivery service in 1932 with one used truck and a rented storage facility, it's unlikely he could have predicted the success that would follow. However, with grit and humility, his family's leadership built a thriving Midwestern energy distributor.
Those characteristics — grit and humility — are two key components of a culture that has brought team members in (and kept them) for many years at Crystal Flash. The Grand Rapids, Michigan-based energy distributor serves residential, commercial and agricultural customers across Michigan and other Midwestern states through the sale and distribution of propane, diesel, gasoline and lubricants.
Crystal Flash focuses on building the right team of people who lead by example. The company aims to instill culture from the top down. When walking around the offices, it's evident the strong foundation comes from leaders who believe in holding themselves accountable to the mission of the company. That same accountability is then found across all team members, who are committed to being good stewards of the company, caring for team members and taking pride in what they do.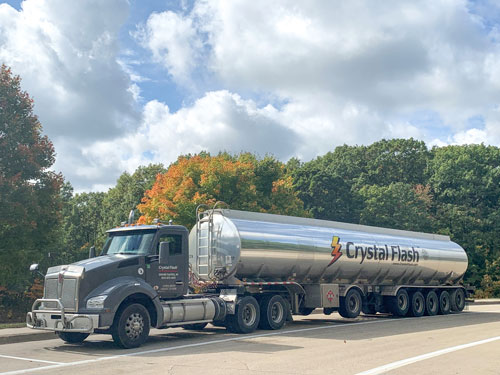 Culture is more than having fun spaces or planning quirky activities. It's also about fostering an environment where people can see the real-life impact of their hard work while being challenged, motivated, supported and celebrated.
A large part of Crystal Flash's particular leadership style stems from becoming fully employee-owned in 2016, as Fehsenfeld family members transitioned their interest in the company. Establishing an employee stock ownership plan (ESOP) was a key component in creating a model for the company's long-term sustainability and has been a significant selling point in recruiting and retaining talent.
ESOPs are an increasingly popular method of business ownership transition, especially for family-owned businesses that want to maintain their legacy. ESOPs are qualified retirement plans that invest primarily in the stock of the sponsoring employer. Once employees are eligible, they annually receive shares of stock that can be "cashed out" upon retirement.
Becoming an ESOP has given the company an advantage in recruiting. Through its hiring process, Crystal Flash explains to potential team members what the model of ownership means and how it can benefit them. 
The true benefits of being part of an ESOP are a long game, so it helps the company attract people who are looking to build a career and to invest in a place that invests in them. Starting on day one, Crystal Flash CEO Tom Olive or another executive sits down with new team members to discuss how being employee-owned is engrained in the company's culture and that what they do directly impacts the bottom line.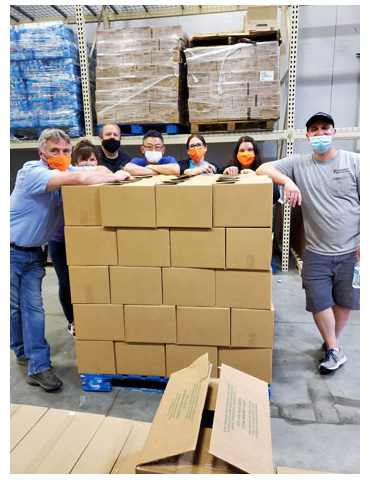 The direct interactions team members from different functions within the company have with one another are designed to create the sense that all team members are driving in the same direction.
Crystal Flash has a committed and hardworking team, many of whom have been there for several years. New hires see their peers and company leadership projecting what they call an "employee-owned mentality," creating an expectation of how the team behaves from the beginning. As far as having a good culture, you can talk the talk, but you must walk the walk.
Like many in the industry, Crystal Flash faces unique hiring challenges — especially for drivers, who must have a commercial driver's license. Long hours, time away from home and complicated compensation plans have long been obstacles in the trucking industry.
In its messaging, Crystal Flash has been able to highlight some of the benefits it offers truck drivers when compared to the typical workday other companies require.
Drivers are paid hourly, and they are able to go home every single day, so there are huge incentives for someone looking to get away from long haul.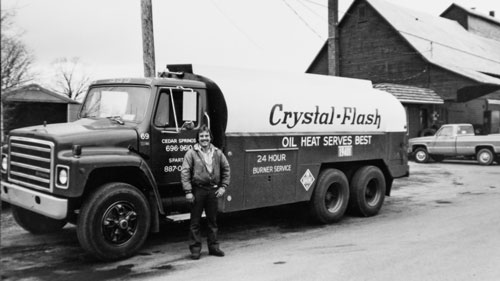 As part of its recruitment efforts, Crystal Flash has done outdoor advertising in the past and, more recently, has found success through connecting with potential applicants through social media. However, job posting boards are still the company's bread and butter. 
Focusing on Crystal Flash's main differentiators helps get applicants in the door — and then, the company typically can seal the deal by underscoring the value that being part of an ESOP brings to team members.
The steps Crystal Flash has taken over the years have anecdotally led to lower turnover. Through its hiring practices, the company is intentional in finding individuals who are looking to build a career. With a culture that promotes from within, a warm and welcoming environment, and serious financial incentive through its ESOP programs, Crystal Flash feels it brings a lot to the table.
This year, Crystal Flash is celebrating its 90th anniversary with festivities for team members, customers and communities. The company's heritage is often a point of pride for Crystal Flash employees, but it doesn't detract from its future.
The Crystal Flash leadership team is grateful for the vision the Fehsenfeld family had to build a successful company and for the foresight of what an ESOP could mean for the team.