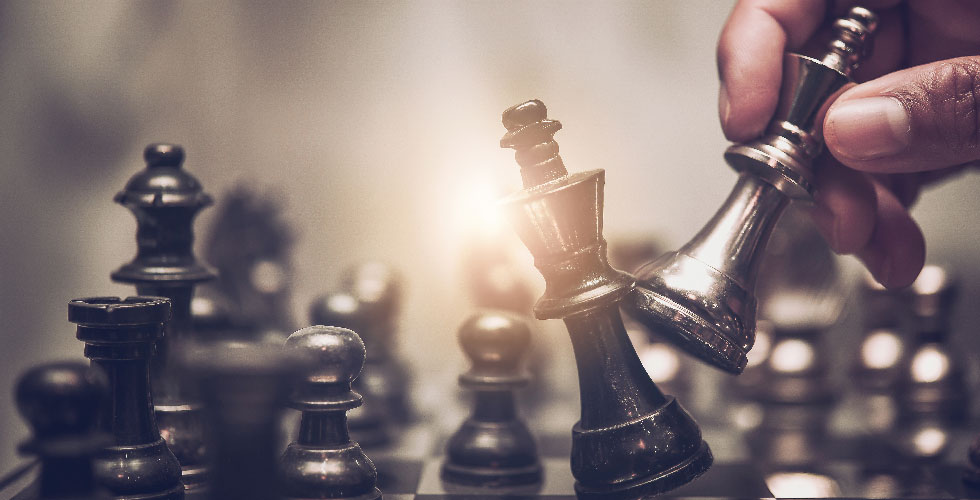 4 questions to ask when setting a solid company plan
Wednesday, October 27, 2021
Business strategy can mean different things to different people. In my eyes, it is a road map. It's the true blueprint of how to successfully compete and prosper in a business environment.
In the book "Blue Ocean Strategy," the authors write, "Research confirms that there are no permanently excellent companies, just as there are no permanently great industries. … We all, like corporations, do smart things and less-than-smart things. To improve the quality of our success we need to study what we did that made a positive difference and understand how to replicate it systematically."1
That sounds simple, but how do we go about it? What really goes into setting a solid business strategy? It can be unpacked into four general sections — read more below.
1. How Is Your Propane Business Positioned?
How do you want your company to be perceived by your prospects, customers and employees? What was your goal when you initially started the company? Be careful: What you initially think may be the right path for your company may turn out to be a different road based on the needs and demands of the market or may change due to the experience and talent of the people you bring on board. When you started your propane business, what were your main goals? Have you strayed from those goals? Is there some value in going back to the basics that pushed you to go into the business in the first place? Do your customers still see value in the products and services your company offers?
2. What Is Your Secret Sauce?
What will your company do better than any of your competitors? Why should someone do business with you? Do you have core values and clearly stated operating guidelines that are reviewed and adhered to by your team members? Are they posted at all your locations? Are your customers your biggest fans? Are they advocates for your business?
Many propane companies are started as a result of a frustrating experience with an employer, a company's policies and procedures, or maybe as a result of constant turnover within an organization. Do your employees clearly understand your expectations and code of conduct? Are you managing your business to ensure compliance? Customers have choices and typically do business with companies they trust and like. What are your customers saying about your company?
3. Why Is Your Business Concept Unique?
How will you help a client solve a problem or grow their business with a process that is hard to replicate? How can you design your concept in a way that is exclusive and unique? When I lived in Charlotte, North Carolina, one of the local car dealerships eliminated commissioned sales representatives and deferred to tablet selling with guaranteed low prices. (This meant no haggling and no mysterious manager behind a curtain to spin his magical discount.)
It made for a more enjoyable purchasing experience and one that set that dealership apart from all others. Like all the other dealerships, they sold cars; they just sold them differently and made the entire experience unique. They stood out! How does or how will your company stand out?
4. How Will You Execute Better Than Any Other Propane Company?
How will your team work together and deliver an exceptional experience for your customers? Building a unified and customer-focused team is hard work. It requires excellent communication and continual training and motivation. It is a critical component in creating an exceptional, value-driven customer experience.
There is a large dairy farm store with multiple locations in Connecticut. I love to visit it every time I am in the area. They have a great variety of fresh food and produce, but so do most supermarkets. So, what makes this store so special to me?
It's the total experience. It's the positive attitude and energy from all their employees, the incredible smell of fresh baked goods and roasted coffee when you enter the store, the free samples within each department and the colorful and vibrant displays and music — not to mention the convenient and easy checkout process.
And to round out the trip, there is a custard stand right outside the exit for a great cup or cone of your favorite flavor for the road. That's great execution and an incredible customer experience. How do your customers feel about dealing with your employees and your process?
Strategy is important, but it must include execution. Without execution, a good business strategy is merely a ticket to a trip never taken.
Let's assume you have crafted a concise, unique and value-driven strategy. What's next? Execution, execution, execution! Your strategy will be ineffective unless you can get your team to adopt and implement it. Your company's culture will most likely change, and in some cases, you may need to either move some people to different functions or roles and/or add talent you may not currently have. It's a long-term commitment to ultimate success.
All key stakeholders must buy in to your strategy and commit to making it work within the organization. Change is hard work and may be frustrating. Focus on how you want your business to look and operate in the future and what it will take to get there. It will take much thought, time and hard work. Will it be worth the effort? My answer is a resounding yes!
1 Kim, W. C., & Mauborgne, R. (2016). "Blue Ocean Strategy: How to Create Uncontested Market Space and Make the Competition Irrelevant." Harvard Business Review Press.