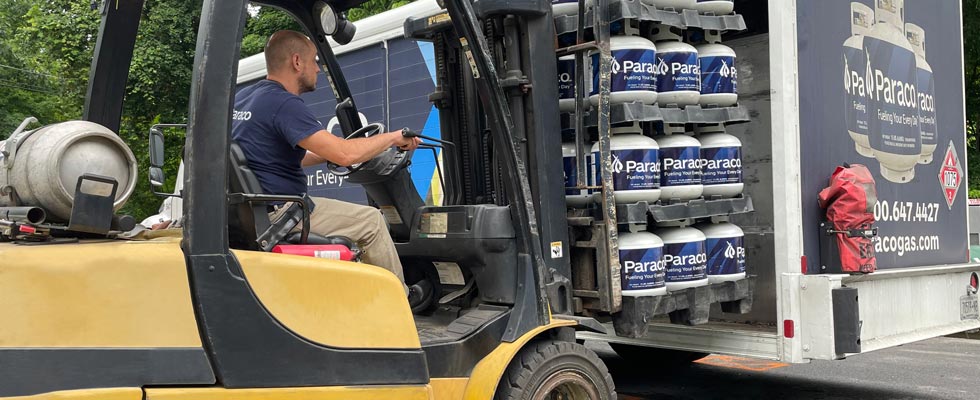 How a road less taken can lead to fantastic employees
While there is nothing wrong with routines, there are downsides to becoming too comfortable. Sometimes, when tried and true practices become formulaic, we miss opportunities to uncover new and improved solutions.
Just as people become creatures of habit, companies can settle into established patterns, too. Instead of routines like having breakfast at the same time, mowing the lawn and doing laundry on the same day every week, established corporate routines might tend toward other practices, such as looking for new employees in the same places and scouring résumés and applications for indicators of the predictable paths that led predecessors to your door.
Routines prove why the saying, "Don't reinvent the wheel," is a popular mantra. Why spend time creating new, complex processes when the "old" methods are working just fine? But are they? Sometimes, an overreliance on routines — and those creature comforts — leads to missing opportunities to uncover the better solutions right in front of us.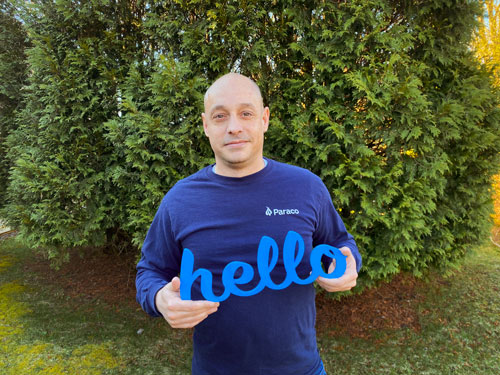 This is a particularly relevant point right now. Across the country, many different industries are experiencing labor shortages. Long-established hiring and promoting routines aren't filling vacancies. It's time to think more broadly about who can succeed in roles within an organization, even if their backgrounds are "outside the box" of what an organization has become accustomed to when hiring or promoting.
At Paraco Gas, our leadership team has learned that varied paths to roles within our company are an asset, and these contributions have made the team stronger. The following is an illustrative example of one employee's varied path both to — and within — Paraco.
Joe Roggio got his start in the heating industry around 20 years ago at a Long Island, New York, oil company. His first job was in customer service, and he worked his way up to hold multiple roles in customer service, retention, dispatch, scheduling and finally, daily operations. Roggio eventually left the oil company to run the dispatch department for a plumbing company, where he was encouraged to get his commercial driver's license (CDL).
That led to a position driving an oil truck for a smaller "mom and pop" company, which sold to a larger company within two years — and then let all its employees go. That's when Roggio became part of the Paraco family. It was just before Thanksgiving 2016 when he started driving bobtail trucks in Long Island, based at the retailer's Riverhead, New York, location.
"As a bobtail driver I was able to learn more about the propane industry, and I truly feel starting at that level allowed me to keep an open mind and is part of the reason why I have been successful in my current role," Roggio said.
"Around 2.5 years ago, I was approached with the opportunity to run our Pennsylvania and western New York region," he continued. "Over the course of my time as the area manager of this region, I was able to further my knowledge of the industry by overseeing not only the delivery team but the service team as well."
Roggio now oversees the operations for Paraco's entire Metro East division. This area encompasses metro New York, Connecticut and Massachusetts. He has been with Paraco for eight years and was just promoted to his current position. Roggio's jobs leading to and at Paraco demonstrate how nonstandard pathways can lead to well-rounded, rewarding careers. Employees working in varied jobs bring with them their cumulative backgrounds and experiences. By viewing the job through their diverse lenses, they contribute to problem solving and creative thinking.
Roggio's general manager, Jeff Palen, sums it up this way: "Joe's attention to detail, customer-centric approach and problem-solving mindset all contribute to his team's ability to execute. He empowers and supports his team of drivers and service technicians to make decisions and provide solutions to problems, and most importantly, he leads by example from the front."
According to Palen, Roggio's capacity for change and his willingness to collaborate across the entire organization make him an incredible asset to the company, and these qualities set him up for success in his new role.
Change and collaboration: These are key attributes for anyone in a leadership role, and they are skills that are finely honed when an individual must adapt to circumstances and work with people from a variety of backgrounds. They are also skills that can be difficult to quantify or distill down into a few words for a job description. Additionally, they can be difficult to teach or impart.
Organizations that are currently struggling to fill their job openings should take this example to heart. A job applicant's varied or nontraditional path can bring substantial benefits to your company. You must be willing to view a variety of experiences as an asset and look beyond the job description to learn what else those prior jobs might have taught your applicant.