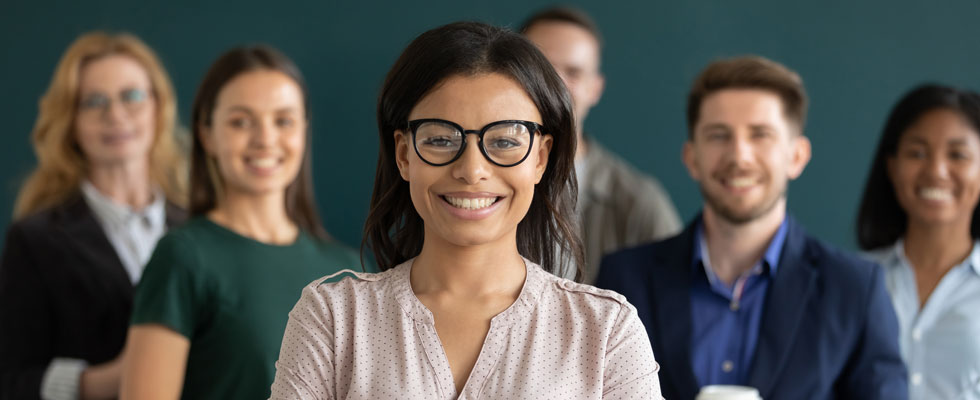 The attributes of the industry that subvert expectations & attract a diverse workforce
At its core, workforce development is about focusing on the people of the industry through recruitment, training and retention. Without the people who keep the engine going, our industry would stall.
I've been a member of the propane world for a little less than a year now, and one thing that has stood out to me the most is the commitment to the people who keep that engine running smoothly — even in the face of ongoing labor challenges. Not only do industry events feel like reunions of people who genuinely enjoy being together, but I've also noticed a continual investment in and appreciation of the workforce.
I met with Bridget Kidd, senior vice president, industry relations for the Propane Education & Research Council (PERC), to discuss the propane workforce and why it's a great industry for people of all backgrounds to make a career out of. With her bird's-eye view of the industry from her position at PERC, Kidd sees how propane draws people in.
"I think the common denominator is people who want to work. The people who want to be proud of the companies they work for and really represent those companies would be very successful in this industry," Kidd said. "And it doesn't matter how old you are. It doesn't matter the color of your skin. It doesn't matter what gender you are. There could be a place for somebody who wants to be really ingrained in an industry and really represent the company they work for."
A Common Misconception vs. Reality
It's not uncommon for someone outside the propane industry to view it as a rural, male-dominated field. This is understandable, given that it traditionally has been. But with a widening field of opportunities, the industry continues to open itself to people from different backgrounds.
This is a huge hook to encourage people to choose this career path. Despite the rural perception of the industry, Kidd explained, as soon as you go one question deeper, people realize that propane is a source of energy all around them.
"We see this all the time with community colleges, and they're very familiar with propane. It's not a rural fuel to them. It's, of course, 'Every development I build is on propane,'" Kidd said.
The Future of the Workforce
How can propane marketers and job recruiters help people see the propane industry as a viable career path? It's about getting the word out, whether through job boards, partnering with local colleges or attending job fairs. PERC hosts a landing page with links to association and industrywide job boards, a popular spot to be viewed by someone deep in the job search. A more proactive approach is to meet people where they are.
"There's also a really big opportunity partnering with community colleges and commercial driver's license schools and even technical high schools. Those groups are really craving employers being engaged with their students," Kidd said. "And at PERC, we have a technical school grant program, so we're giving funding to technical schools to build labs. There are opportunities for marketers or any employee within the [company] to be the advocate or on their advisory panel."
The industry is seeing a lot more women and younger people of diverse backgrounds engaged at technical schools. And through paths like this, more and more people are adding their perspectives to an industry that is poised for growth. Growth and longevity are important factors in workforce recruitment — things this industry is primed for, according to Kidd.
"I think that it's a career … and not just a job. There's a trajectory you could go on to constantly be improving and moving up, earning more, learning more, becoming more marketable yourself. And I think that's appealing — especially to younger people, but also to people who are looking to advance their economic situation or are looking to change their own marketability," Kidd said. "People want to start a career where they know it's going to be around for a while."
The Appeal of a Community
Beyond a career, what are all people looking for in life? A sense of community, belonging and acceptance. The strength of the propane community can be both a major selling point to a new recruit and a way to hold on to employees for the long term. Kidd commented on the sense of community she sees when she attends an industry event or trade show.
"It's a lot of deep-rooted friendships, but no one's limited by their length of career in the industry. If you're new, [people in this industry are] just as excited to see you as they are the person they've been seeing at every summer meeting. They're business associates, of course, and everyone's looking toward the same future. And they're competitors, too, but they're really friends and they want to see each other be successful. And I think … if you're new, you're not on the outside. They're very happy to extend that circle to as many people as they can [reach at any given time]."