By Frank Thompson… The email on June 10 from "Property and Casualty 360" ruined my day: Insurance "carriers are faced with claims related to cybersecurity, COVID-19, the riots and demonstrations, tornados, flooding, and the economy."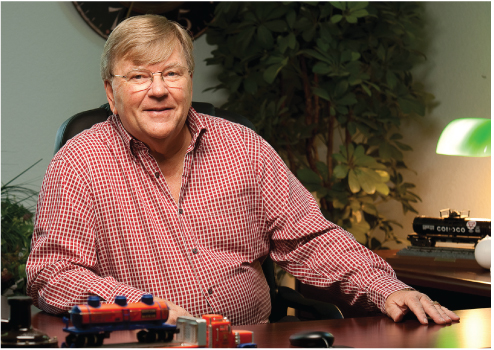 What they were trying to tell their readers is simply that insurance premiums are going up. There is no more "soft" insurance marketplace where one could expect a reduction in premium from the prior year; in most cases, the insurance renewal premiums are going to increase substantially.
Let's take a look at how each of the above perils is impacting the insurance industry.
COVID-19 hit, for most businesses, the middle of March. By the beginning of April, most states were in lockdown, with businesses required to either close their doors or have people work from home. Many businesses with property insurance carried a coverage called Business Income and Extra Expense. (I wrote about it in the May issue.)
In the article, I quoted the wording from most policies and suggested that COVID-19, a virus, probably would not trigger coverage. However, if a marketer felt that they had a claim, they should turn any potential claim in to their insurance company and let them decide if they are going to pay the claim.
While that is good advice based on the policy wording, the problem is that thousands of lawsuits have been filed against the insurance companies, alleging that there is coverage. The result is expensive litigation, no matter what the courts decide.
With businesses forced to have people working from home because of the virus, internet security breaches have risen over 40% since April. The tremendous rise in cybercrimes is costing everyone, including those that have purchased cyber liability.
A cyber breach means that business owners already stretched financially due to the lockdown are forced to spend time and resources to fix the breach and mitigate the damages. While some of them may have bought Cyber Liability, the result may well be a costly claim for the insurance company as well as wasted time and resources by the business owner trying to fix problems caused by the breach.
In the middle of the COVID-19 crisis, we have experienced human tragedy. Trying to remedy the problems has led to demonstrations, some of which have turned violent and led to burning and looting. Insurance policies generally cover riots, civil commotion, and vandalism, but the resulting claims impact the insurance companies' bottom line.
The other peril covered under the property policy is tornados. I was reminded of that on May 16, when a client called us in shock, saying, "My building is gone. There is nothing left but the concrete slab." I was glad he and his family were all okay, but his building was gone. We were happy that we had the coverage to help him rebuild. However, these weather-related disasters also negatively affect the insurance companies.
Looking a little further, the COVID-19 virus and subsequent closing of business has meant that over 30 million small businesses were forced to close in April and May. Many of them will never reopen. This has drastically affected the entire economy, putting millions out of work and causing a massive ripple effect that has hurt everyone, including the insurance industry.
Reading the news and talking to friends in the insurance business, I am told that many insurance agencies that insure small and middle market commercial business have lost from 30% to 70% of that business. Following the progression further, the loss of that business has negatively impacted insurance companies. Business owners are unable to pay their insurance premiums, and in many cases have had to cancel all their coverage, with no hope of restarting.
The net result for propane marketers and other essential businesses is, where once pricing was based primarily on the individual marketer's loss ratio, now the biggest criteria for pricing is the worldwide pandemic and its repercussions; economic and social unrest; the weather; and the courts' decisions.
We wish everyone continued good health and wisdom as we all face the future.
Frank B. Thompson is a chartered property and casualty underwriter based in Phoenix. He is the owner of PT Risk Management, an independent insurance company specializing in writing propane and petroleum risk policies throughout the U.S.