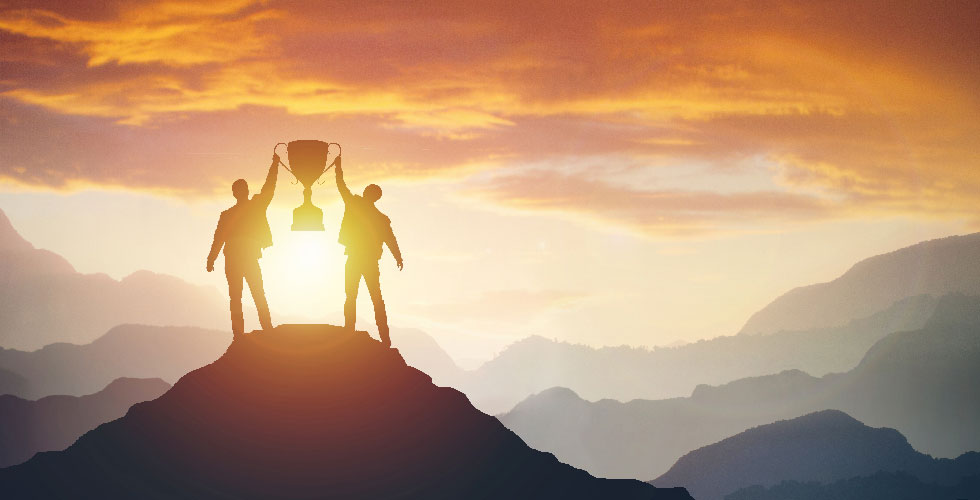 Is your business the world's best?
Friday, September 3, 2021
Several years ago, when I was in Indiana visiting my father-in-law, he asked me to stop at an Albanese candy store in Merrillville, Indiana. Upon entering the store, we were greeted by smiling people who invited us to walk through the candy store and view the candy being made. There were all kinds of candy in all flavors, and then suddenly, there were my favorites — chocolate-covered raisins and Gummy Peach Rings.
After I had purchased several bags of each of my favorites, I happened to glance at the wording on the candy package: "WORLD'S BEST." I kept reading. "Around here, we refer to it as WB. It stands for what we believe. We believe you deserve the world's best gummies using the world's best ingredients made by the world's best people. It's just that simple. Open a bag and share in our passion."
"World's best" got me thinking not only about what all of us should be striving for in the propane industry, but also what it means in our personal lives. We are faced with slogans like "Be all that you can be;" "There is no substitute for hard work" (Thomas Edison); "If you cannot do great things, do small things in a great way" (Napoleon Hill); and "Never, never, never give up."
All of the above inspirational mottos and slogans point to the same thing: If a company wants to be the world's best, they need to be consistent in what they do and how they do it.
People go to McDonald's for the same reason — consistency. They want a Quarter Pounder that tastes like the last one they ate; they want the large soda; and they want a clean bathroom.
This is why people buy propane from your company — consistency. They are trusting you to provide the needed services to them so their lives are more comfortable and so they can enjoy life while trusting your company to keep them safe.
So, what does it take to make your company the world's best? Here are a few points I have read from loss-prevention and governmental reports:
The public expects your company to hire and train good people to be the world's best. Employers are all suffering from a lack of people willing to work and must contend with a shrinking population of working-age people. Every employer must search to find people who are willing to work and have the desire to learn the propane industry.
When your company is the world's best, every employee is valued, management urges continuing education opportunities available from the Propane Education & Research Council and each employee understands their job and how they fit within the company's framework.
Safety requires consistency. Every customer needs a completed and signed gas check form in the file. "Duty to Warn" packets are to be given to each new customer along with an annual mailing to remind them of what to do when they smell propane.
Management must be consistent in dealing with all team members. Remember, there is "no such thing as constructive criticism," and "positive reinforcement will make for a positive workplace." Remember that your company's culture comes from the top down.
Every driver needs to understand that driving for your company is a privilege and not a right, and that every customer is valued and deserves the best service, with no shortcuts.
One of the common complaints from insurance company loss control personnel when visiting propane companies is a lack of consistency, which is why they ask to look at your customer files. Will they find all the files showing completed and signed gas check forms, or are there some incomplete files?
What about the drivers' files? Are they complete? How about the renewable identification number records? Are they completely filled out and legible? There is also the fairly new requirement that bobtails and transports need to be inspected daily; is this being done?
So how do you know if your company is the world's best? If you have been successful in hiring and training staff, your equipment is well-maintained and your paperwork is in compliance and up to date, you're well on your way. It helps, too, if your customers give positive reviews on social media.
The list can go on, but the bottom line from insurance underwriters' standpoint is that if your company is striving to be the world's best, your effort will show up on the questions and answers they receive on your insurance application, and that effort will be confirmed when they look at your five-year loss history.
We have all learned that many people refuse to take responsibility for their own actions. Our industry requires us to go the extra mile and be consistent, and therefore we will continue to strive to be the world's best.