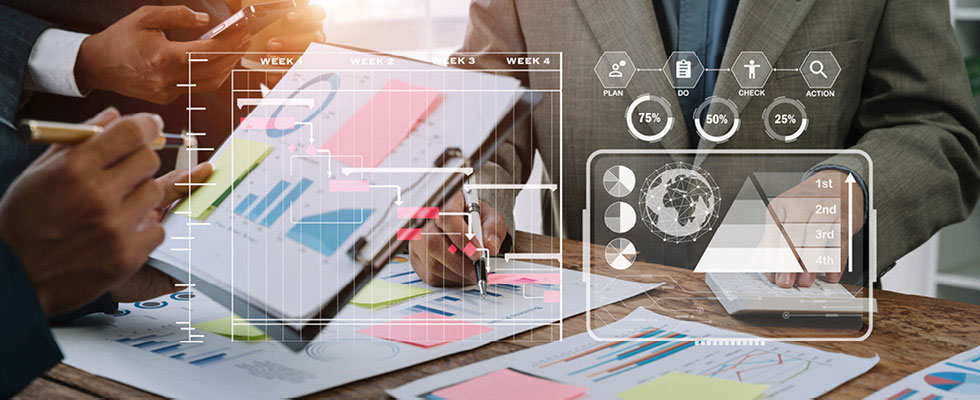 Steps to take when considering a transition to a new software system
Tuesday, October 24, 2023
As your propane business grows and evolves, your needs change. This holds particularly true for financial management systems. If your business started small, you may have initially chosen a software solution appropriate for startups and small businesses. But over time, as your business operations have expanded, you may find that your basic financial software is no longer adequate to meet your growing needs. If you're in this situation, it's time to "rightsize" your financial management software. Here's how.
Recognize the Signs
Before moving to a new system, it's essential to first recognize the signs that you've outgrown your basic financial software program. These can include:
Inefficiencies — If your employees are spending significant time on manual data entry and reconciliations, or if you're resorting to multiple software programs and spreadsheets to fill gaps, you probably need a more robust system.
Lack of advanced features — If your business could take advantage of features like advanced reporting, multi-entity management or integration with other business systems that your current software doesn't offer, then it is time for an upgrade.
Limited accessibility — Most simple financial software requires installation on a particular machine or network, limiting access to financial data. If you need access from multiple locations or on mobile devices, you may want to consider a cloud-based solution.
Evaluate Your Needs
After you've recognized that your business has outgrown its startup software, the next step is to evaluate your current and future needs. Analyze your workflows and identify bottlenecks and pain points. Do you need more detailed reporting? Are you looking for real-time data visibility? Do you want better cash flow management?
Identify and prioritize these requirements. This will provide a road map when looking for your next financial management software.
Engage a Consultant
The process of implementing new financial management software can be complex and time-consuming. Engaging a professional consultant experienced in software implementation can be a worthwhile investment. An integration consultant who is familiar with the propane industry and its requirements can guide you through the process, ensure data integrity, provide training and help customize the software to your needs.
Explore Available Alternatives
There are a myriad of accounting software packages available in the market tailored for midsized and growth-oriented businesses. Among the choices are Sage Intacct, Netsuite or Xero. Each has unique features, strengths and weaknesses. Here's what you need to consider while exploring these alternatives:
Scalability — Your new system should grow with your business. Look for software that's flexible and scalable, offering additional modules or features as your business needs expand.
Integration — Make sure the software can seamlessly integrate with your other business systems, such as customer relationship management, inventory management and human resources software.
Customization — The software should be customizable to suit your unique business requirements, such as custom workflows, user permissions and reports.
Cloud-based solution — Businesses are moving to the cloud for its accessibility, security and cost-effectiveness. A cloud-based solution allows you to access your data anywhere, anytime.
Support and training — Look for vendors that provide robust support and training, ensuring a smooth transition from QuickBooks.
Plan the Transition
Planning the transition to a new software requires a thorough, well-thought-out process. Some steps include:
Clean your data — This is the perfect time to clean and standardize your data. Identify any outdated or irrelevant information in your current system and decide whether it needs to be transferred to the new system.
Training — Identify who will need to be trained on the new system and schedule it in advance. Make sure your staff is comfortable with the new software before going live.
Timeline — Create a realistic timeline for the transition, allowing time for any unexpected challenges.
Test & Go Live
Before going live with a new accounting system, we recommend that you test the new system thoroughly. Do this by running parallel systems for a period to compare outputs and ensure the new system is working correctly. You should only make the final switch when you are confident in the results.
Review & Optimize
After going live, keep an eye on the system's performance. Encourage feedback from users and make necessary adjustments. Over time, as you become more comfortable with the new system, you can leverage its advanced features to further streamline your business processes.
Outgrowing your financial software is a sign that your propane business is flourishing. While the transition to a new financial management software might seem daunting, the benefits you gain in efficiency, scalability and advanced features will be well worth the effort. Embrace the change and equip your business with the tools it needs to continue to thrive.