Friday, November 13, 2020
Propane industry advocates will soon launch a campaign to debunk the misperception of propane as anything other than a clean energy solution. During the National Propane Gas Association (NPGA) 2020 fall board of directors meeting, NPGA chair Denis Gagne said bans that prohibit propane use present an "existential crisis" to the industry. He added that, in response, NPGA will collaborate with the Propane Education & Research Council (PERC) to reach different audiences.


Some initial details were laid out during the meeting, which was held virtually on Sept. 30. NPGA will invest $435,000 in this effort during the first year. Its outreach will be directed at policymakers, while PERC's will be aimed at consumers, marketers, and thought leaders. After the first year, to help fund NPGA's outreach campaign, the association will likely implement a dues increase in 2022. This would be its first dues increase in six years, Gagne said, adding that it would "aid us in the fight of our lifetime."
MEETING THE CHALLENGE
"We can and must meet the challenge with our environmental outreach campaign," added Gagne, who is senior vice president of supply and acquisitions at Eastern Propane & Oil (Rochester, N.H.). "As you can imagine, it is not inexpensive."
During the president's report, NPGA president and CEO Steve Kaminski highlighted several other things the association is doing on the environmental front. Among them: supporting state and regional associations as they demonstrate propane as a part of the clean energy future with facts and data to policymakers; developing an advocacy tool kit for NPGA members; facilitating site visits by members of Congress; working with Congress and standards-making bodies to highlight the myth that electrification is better for the environment than using propane; accepting an invitation to join the World LPG Association's advocacy steering group; and coordinating efforts with allied associations.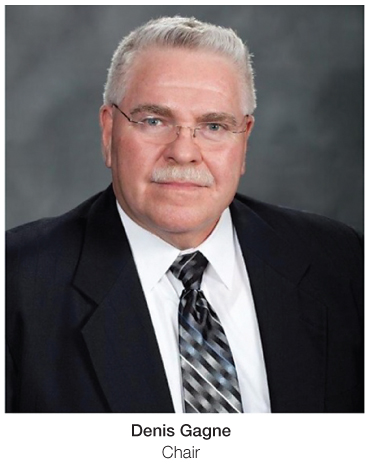 MEETING WITH LIKE-MINDED ASSOCIATIONS
Kaminski added that immediately after the board meeting, he was going to meet with presidents and CEOs of other like-minded associations to discuss these critical issues.
"Over the past several years, we have seen an existential crisis take root in the halls of state houses, county assemblies, and city council chambers," Kaminski said. "Denis pointed out that we intend to expand NPGA's role in tackling many of those head-on to the tune of investing an additional $435,000 next year on that effort."
Speakers at the NPGA board meeting also pointed to some environmental resources that are already available to help marketers talk about the environmental benefits of propane. NPGA's Fight Electrification tool kit is meant to help marketers talk to policymakers. It is available in the Member Dashboard at npga.org. PERC's Environment portal is meant to help marketers talk to customers and employees. It can be reached by clicking the "Environment" tab on the home page of propane.com.
During the board meeting, other speakers reiterated the importance of the upcoming campaign. "Last night, I downloaded all the material on the NPGA Member Dashboard and the PERC portal," said Mike Hopsicker, CEO of Ray Murray Inc. (Pittsfield, Mass.) and chair of NPGA's governmental affairs committee. "I am excited about this campaign. This is a fight that needs fighting."
IN OTHER NEWS…
In other news from the board meeting and committee meetings held Sept. 28-30:
The 2021 Southeastern Convention & International Propane Expo is to be held Oct. 18-20, 2021, in Atlanta. Previously scheduled for April, it has been moved to the fall due to the continuing public health concerns and travel restrictions. "The NPGA conventions committee, executive committee, and staff all felt it was a better option than to cross our fingers for April of '21 or move to a virtual platform in April," Kaminski said. He added that the 2021 fall board of directors meeting is to be held along with the Expo, to minimize travel. The 2022 Expo is to be held six months later in Nashville.
NPGA has launched a new section on its website devoted to helping marketers obtain information on grants through the federal government. For example, this section will include information about grants for replacing diesel school buses with propane school buses. It will complement resources available from PERC; while PERC's materials are for marketers, NPGA's will focus on advocacy and agency outreach, explained Sarah Reboli, deputy counsel, regulatory affairs at NPGA. This "Funding Resources" is in the Member Dashboard at npga.org. Born from the need to provide information on funds following the immediate outbreak of COVID-19, the Funding Resources webpage will soon be updated with more for NPGA members.
The Propane Logistics Analysis Network (PLAN) tool had more than 4600 users and 8600 sessions in its first year. Developed to gather and share information on wait times at terminals to help drivers maximize hours of service, the app was launched in September of 2019 as part of the NPGAction app. Seventy-four percent of the users submit reports on their mobile phone or tablet, reported Eric Sears, manager, state association relations at NPGA. To help boost the use of this crowdsourced app, Sears suggested users promote and share the app with others in the industry; report wait times, even if there is no wait; report supply point closures, whether temporary or permanent; provide or edit terminal information; and provide constructive feedback to NPGA. The PLAN tool is part of the NPGAction app and can be downloaded via the Google Play or Apple App stores; desktop users can visit https://plan.npga.org.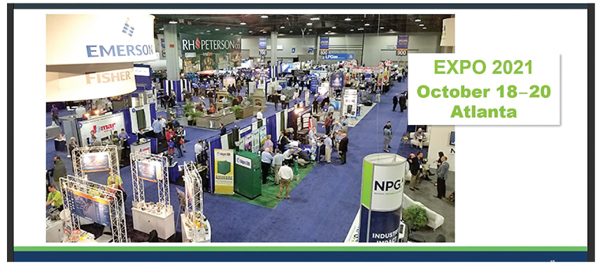 A DYNAMIC, VIRTUAL MEETING
This was the second NPGA board meeting to be held virtually. This time, several social events and Business Basics educational sessions were added to the traditional lineup of board and committee meetings. "NPGA was challenged by our officers to make it as dynamic as possible; to try to bring in member companies and employees at all levels to participate, since they wouldn't have to travel; to add bread-and-butter Business Basics for some who might want a flavor without having to invest in full coursework, and to attempt to replicate some aspects of the social interactions with our propane friends who we all miss so much. I hope our team was successful in this endeavor and that you enjoyed the past two days," Kaminski told those attending the virtual meeting. Over the course of three days and 48 meetings, more than 330 participants
logged in.
The next NPGA board meeting is to be held Feb. 2, 2021, in Rancho Mirage, Calif. "Let's hope we can meet in person," Gagne said as he closed the fall meeting.
— Steve Relyea