(April 24, 2020) — Thirty young propane professionals, who were nominated by others in the industry, have been selected as Charter Members of the
Young Gassers' 30 Under 30 Program
. Each of these young adults will receive a variety of assignments, perks, and recognition within the propane industry for their participation.
This is the inaugural year of the 30 Under 30 Program. Created by the International Association of Young Gassers in conjunction with the National Propane Gas Association (NPGA) and the Canadian Propane Association (CPA), the program is meant in invest in, engage, and encourage young professionals working for companies directly involved in the propane gas industry.
These young professionals will be tasked to interact and coordinate on marketing and PR programs designed to improve the overall image and health of the industry; embed a younger and more vibrant point of view into industry trade associations; encourage other young persons, both professional and technical, to choose career paths in the propane gas industry; create liaisons and alliances between NPGA, CPA, state, provincial, and YG trade associations; and faithfully represent our industry to the national and international propane consumer through social and emerging media channels and local community involvement.
The International Association of Young Gassers is a professional networking, social, and service organization of the propane industry. For more information, visit younggassers.org.
Following is a brief description, as provided to BPN, of 15 of the inaugural members of 30 Under 30. The remaining 15 will be introduced in BPN's May issue.
Monika Goss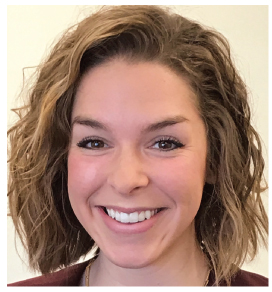 R.N. Goss Gas Products
Reno, Pa.
Monika Goss earned her master's degree in biomedical engineering and had an exciting career managing a neural engineering research laboratory, but knew she always wanted to return as fourth generation to her family's business in industrial gasses, propane, and welding supplies. She returned in the spring of 2018 and served as the purchasing and inventory manager before taking on the responsibilities of assistant general manager in 2019.
Monika enjoys working with her father, third-generation Dave Goss, and having the opportunity to be a part of the next chapter at RN Goss Gas Products and Provanta Inc., both celebrating 85 years in business, and RenovEx Inc. Monika is excited for the future of the companies which includes projects such as converting the entire delivery fleet to propane-powered vehicles. In her free time, Monika loves to backpack, bake, and travel.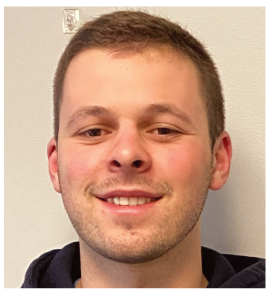 Nate DeBerdine
Dead River Co.
Auburn, Maine
Nate DeBerdine began working at his family's energy company located in Lancaster Pa. at the age of 16. Continuing to work part-time through college over breaks, he gained field knowledge and experience in energy product sales.
Upon graduating from Susquehanna University in May 2019, Nate accepted a position at Dead River Co. based out of Portland, Maine. Starting as a manager trainee, he was in an operations rotational program that lasted just shy of six months.
Most recently in October 2019, Nate accepted a permanent position with the company as an administrative service manager at one of Dead River Co.'s markets located in Auburn, Maine.
Barrett Conway
Cetane Associates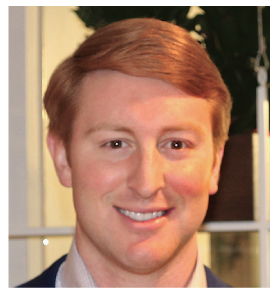 Bethesda, Md.
Barrett Conway joined Cetane Associates' Bethesda, Md. office as an analyst in January 2020. Barrett provides analytical support to the firm's deal execution team, helping clients with the sale of their energy businesses. Prior to joining Cetane, he worked for five years as an associate in the wealth management area of HighTower Advisors in Houston.
Outside of work, Barrett has been involved in various organizations in Houston including Young Professionals in Finance, Yes Prep, and CHARM Ministries. After recently moving with his wife to the Washington, D.C. area, he plans to get involved in various organizations there. Barrett holds a BBA finance degree from Texas A&M University in College Station.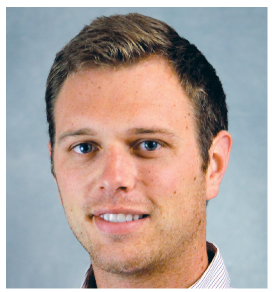 Cooper Wilburn
Propane Resources
Mission, Kan.
Cooper Wilburn is part of the consulting department at Propane Resources. Cooper has worked with the consulting group for more than five years, performing business valuations, business sales, and business and market reviews. Cooper enjoys spending time at the lake and playing volleyball.
He has a Bachelor of Science degree from the University of Missouri.
Daniel Libralato
ANOVA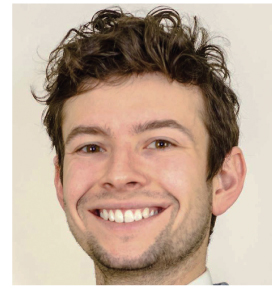 New Province, N.J.
Daniel Libralato is the U.S. customer success analyst at Anova, a global leader in remote monitoring solutions. Holding a key customer-facing position, he is critical to ensuring customers are maximizing the value of their investment pre, during, and post-sale, leveraging his background in data analytics and engineering. Daniel provides end-to-end training on Transform, an industry-leading proprietary analytics software, to improve operational efficiencies and ultimately, the end-value to every customer.
With nearly five years within the Anova/Gaslog family, he has become the visionary behind internal training and webinars to ensure Anova remains an influencer in the LPG industry where innovation, transformation, and responsiveness are the foundational pillars to every customer engagement.
Dan Montero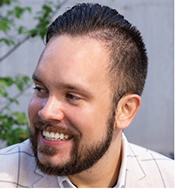 Warm Thoughts Communications
Clifton, N.J.
As a current account manager at Warm Thoughts Communications in Clifton, N.J., Dan Montero is an online and direct marketing expert who has advised dozens of energy services companies on improving their web presence, search capabilities, direct response advertising and return on investment. He has launched and managed dozens of websites, SEO/SEM and broad-based advertising campaigns across the industry.
He puts a dedicated focus on building strong client relationships, and always makes sure to bring his sense of humor to the table. When away from his desk, Dan is a devoted globe-trotter having visited more than 43 countries to date, and is always looking forward to which stamp will be the next on his passport.
Meranda Hormann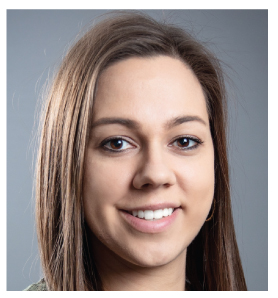 Westmor
Morris, Minn.
Starting with Westmor at only 16 years old, Meranda Hormann has now been with the company for over a decade. Meranda grew up around Westmor as her father has worked there for more than 30 years; so it was obvious to her at a young age that she wanted to be a part of the company. Meranda started by mowing lawns and doing yard work around the office and shops. Soon enough she got noticed and found herself interning in the engineering department. After graduating from high school, Meranda continued to work part-time for Westmor as she attended North Dakota State University for a Bachelors of Science Degree in Mechanical Engineering.
Meranda has now been on-board full time with Westmor for four years as a mechanical engineer. Despite being one of the only female engineers in the industry, she enjoys the challenge of creating new, innovative designs and working with shop employees to help a complete unit come together. Being born and raised in Minnesota, Meranda enjoys her summers on the lake with her high school sweetheart and now husband, Drew Hormann.
Colton Hayes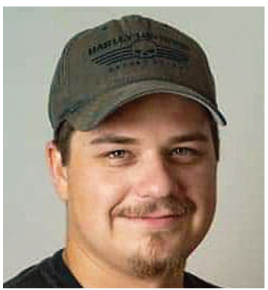 Westmor Industries
Morris, Minn.
Colton Hayes started as a welder in the propane industry almost six years ago at the age of 21.
Colton started welding in high school, and once he graduated, he went to Tulsa Welding school. After welding in different fields, he started as a welder at Westmor Industries and quickly realized he wanted to learn more about the industry and turn it into a life-long career. Colton has since built new propane trucks as an assembler, became a certified code welder, repair technician, registered DOT inspector, and a state-licensed meter calibration technician.
He enjoys the propane industry because there is a new challenge with something to be learned everyday. He finds that the industry is full of opportunity and growth and a great career path for him. In his free time, Colton likes to spend time with his family outdoors, ride his Harley, and watch football (Go Chiefs!).
Clay Navarette
Tri-Co Propane Inc.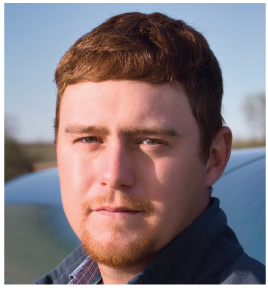 Florence, Texas
Clay Navarette is a service technician for Tri-Co Propane Inc. in Rogers, Texas. He grew up in Florence, Texas and graduated from Florence High School. While in high school he played football and baseball and was honored with second team all district in both sports. He was awarded the Fighting Heart award his senior year in recognition for his leadership skills and compassion for others.
Clay spends time at the beach, playing softball on different leagues, and raising a son. He joined Tri-Co Propane when he was 19 years old. He has worked his way to lead service technician and trains all new employees in service work.
Tri-Co Propane is very proud of Clay being selected by the Young Gassers International for the 30 under 30 program. He is a dedicated, hard-working leader in our company.
Dustin Rose
Wendt's Propane & Oil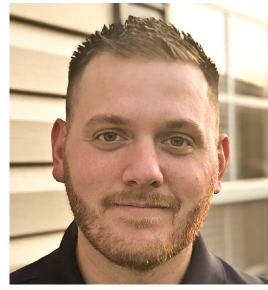 Sanborn, N.Y.
Dustin Rose entered into the propane industry in 2015 as a bulk delivery driver with Wendt's Propane & Oil in Sanborn, N.Y. During the slow season, Dustin spent a lot of time cross-training on the service side, making his skillset very versatile.
Dustin was recently promoted to service manager and has been handling dispatching for all propane and fueloil deliveries over eight counties In Dustin's free time you will likely find him on the golf course or hanging out with friends around his smoker.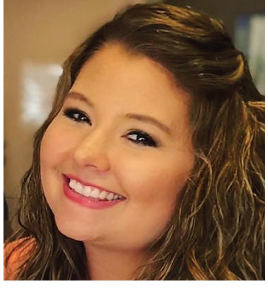 Megan Barlow
Evergreen Propane
Warner Robins, Ga.
Megan Barlow has been working in the propane industry since she was 18 years old. Her family has been in the industry for more than 50 years. She started working at Heritage Propane in 2008 after graduating from high school. In 2012, her family opened Evergreen Propane. Megan has worked in a number of positions, including back office, human resources, and CSR support.
She works along side her husband, Matt Barlow, who is a division manager for Evergreen Propane. Together, they have three boys, Jace, Grayson, and Hudson.
Daniel Quiroga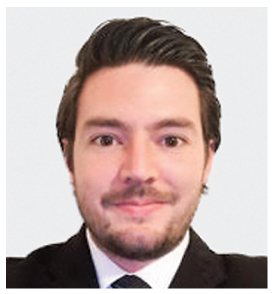 Metsa Tanks
Ciénega de Flores, Nuevo Leon, Mexico
Daniel Quiroga is the sales manager at Metsa Tanks and has been working there for five years. He started as a sales agent with shared responsibilities in logistics. He has since grown to become sales manager and has been building a team worthy and passionate for the LP-gas industry.
Since joining Metsa he has more than doubled sales for the company and grown the brand internationally. He is looking forward to continuing working with Metsa and accomplishing his and the company's goals as a whole. He believes getting to know gassers and turning them into happy customers is the most gratifying feeling. Daniel graduated in 2014 from ITESM in Monterrey, Mexico with a degree in mechanical engineering and is planning on studying for an MBA in the near future.
James Hajek
Christensen Inc.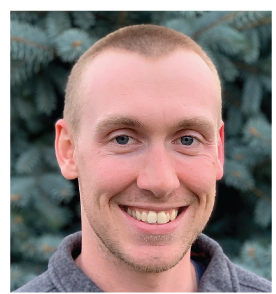 Pasco, Wash.
James Hajek got his start in the propane industry upon graduation from Central Washington University in 2013. James began working for Christensen Inc. in Seattle, where he was the propane department manager for a newly formed propane division at that facility. In 2016, he moved to Pasco, Wash. to work as a propane operations manager in Christensen's Pasco facility.
After moving to Pasco, James began getting involved with NPGA's Benchmarking Council, which he believes has helped him learn and develop his skills in managing a propane division. James enjoys working with others in the industry, especially from other parts of the country, because it gives him insight into different ways to accomplish the same goals. James' latest work has been focused on building a new propane rail terminal, which should be finished in 2020.
Recently, James has become a volunteer firefighter and will also be completing classes to become a certified EMT as he continues to look for ways to serve his community. James married his wife, Keely Hajek, in 2017. He enjoys spending time outdoors with his black lab duck hunting in the winter, and fishing on the Columbia River with his wife or spending time in the vegetable garden during the summer months.
Krista Filous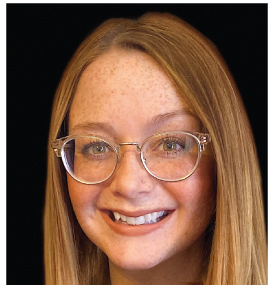 John Rosbough Trucking
Lodi, Ohio
Growing up with a father who was a truck driver, Krista Filous understands the importance of hard work better than anyone. Krista has shown just that throughout her career. During high school and after graduation, she worked for Bob Evans. A few years later, Krista worked her way up and began working as an account clerk for the Village of Lodi before moving on to Westfield Insurance and finally John Rosbough Trucking where she is currently employed.
She has now been with John Rosbough Trucking, LLC for two years as its administrative services manager, making sure things in the office run smoothly every day. Outside of the company, Krista has a love of traveling and hiking, and enjoys time spent with family and friends, including her two dogs and firefighter/EMT husband of seven years.
Ashton Fuller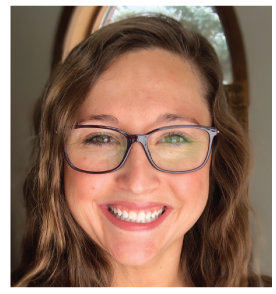 Webster Garner
Clio, Mich.
My name is Ashton Fuller, I am 24 years old. Since the age of 16 I have worked in my family's business. Currently I am the northern Michigan regional manager. At 19 years old I moved to a different town to take on the challenge of opening a new branch. Hard work, good teammates, and a father who took the time to mentor me blossomed the branch into the success that it is today. Learning the business and helping others succeed in life and in the workplace has been my passion. Being a female in a male-dominated industry has its own set of challenges, but has rewarding lessons that I've learned throughout the years. In the future I look forward to learning and improving the industry.
The remaining 15 30-Under-30 charter members will be featured in the May 2020 issue of BPN magazine.