Wednesday, November 25, 2020
(November 25, 2020) — When Denis Gagne accepted the election to the role of treasurer of the National Propane Gas Association (NPGA) three years ago, he knew he was making a five-year commitment as an officer, including a year as chairman in 2020. Typically, the role of chairman is a big year of travel, but nobody told Gagne he would not have to travel much. A people person who enjoys face-to-face meetings, he had no early indication 2020 would involve almost no such meetings. Gagne was prepared for a lot of travel and in-person discussions with industry members all over the country, but the COVID-19 outbreak had other plans. "I've been on a lot of video meetings in the past seven months," he said. "We'd rather be face-to-face, but Zoom has been a tool that has helped us to move forward."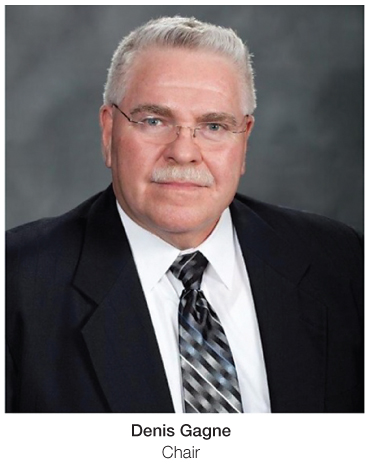 Gagne grew up in the propane business. His family had a small retail propane business and when the family sold its business to Eastern Propane (Rochester, N.H.) in 1976, Gagne went with the business. "My kids say it's not fair that I've never been to a job interview in my life," he said of his two sons who have built careers outside of the propane industry. His wife of 47 years, Marybeth, a retired teacher, has been active in leading the NPGA Scholarship Fund for several years and currently chairs the Scholarship Committee.

"Denis is a very important part of our leadership team," said Tom Manson, CEO of Eastern Propane. "He has strong experience in every aspect of the propane business including acquisitions, supply, sales, and marketing. He is a mentor to all in the company, a well-rounded individual, and a wonderful human being." Manson said that Gagne is also a mentor to the entire industry, noting that Gagne's decision to serve as an NPGA officer was made with full support of the leadership of Eastern Propane. "It was agreed that Denis would take this role just before retiring from his many years with the company. He has a wealth of knowledge and experience to share with younger people who join our company as well as people in all segments of the propane industry."

One younger executive is Josh Anderson, vice president of marketing and business development, who is a member of the family that owns Eastern Propane. "I've worked with Denis extensively since joining the company," he said. "We've worked on acquisitions traveling together a lot and I have had a chance to run a lot of ideas by him. I always appreciate his honesty. Denis is always willing to help by sharing knowledge and experience he has gained over 40-plus years."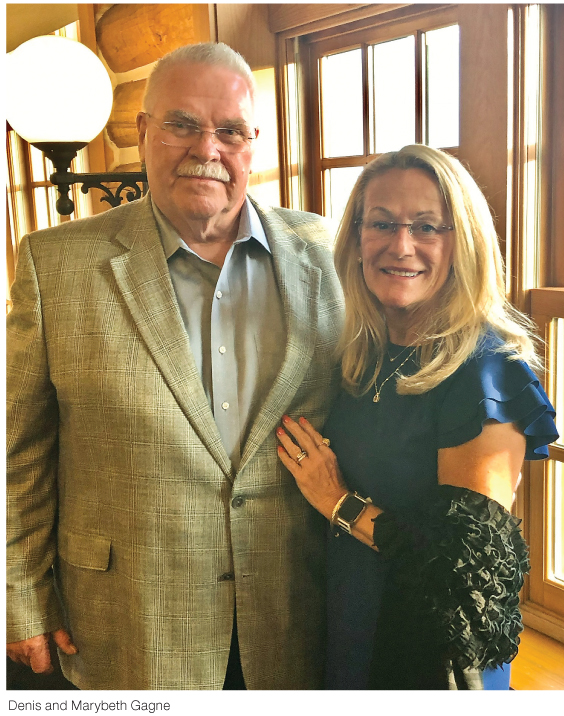 While willing to share his experience, Gagne feels he still learns much more from the people he interacts with throughout the industry. "The great thing about our NPGA officers is the diversity we all bring to the table as a group," Gagne said. "We represent a variety of different roles in companies large and small from every corner of the United States. It is always good to know what companies are doing in all segments of the country." He also feels blessed to have Steve Kaminski, the new NPGA president and CEO, as well as the entire NPGA staff.

"Many important issues that will shape the future of the industry are being worked on right now. The challenges of the electrify everything movement and decarbonization are top priorities right now," Gagne said. "Propane has a place in a low-carbon society. We are working with our leadership and the leaders of PERC to create messages." Gagne said that NPGA, the Propane Education & Research Council (PERC), and the state propane associations are like a three-legged stool that must stand together to face the challenges ahead. He also noted the sale of the Certified Employee Training Program (CETP) to PERC has been finalized after several years of discussion and planning. "Our goal all along was to train people in the most cost-effective way with good record-keeping, documentation, and certification."

He has worked closely with NPGA officers and staff to keep priorities moving along despite the challenges brought on by the COVID-19 pandemic. Cancelling a major expo and bringing the staff together to quickly mobilize the industry to face COVID-19 was a major undertaking. Providing all the information and tools the industry needed while staff sheltered at home was a challenge. The "new normal" of COVID-19 has created the need for new approaches to communication. "Zoom allows us to still see each other," Gagne said. "It's better than just a conference call and it's definitely better than just emailing each other back and forth constantly. Some of the forced changes actually will make us a better, more effective organization." Gagne feels doing shorter meetings, but more often, has helped several processes to move faster and he said frequent Zoom meetings of the officers will continue even when in-person meetings resume.

With years of industry service on NPGA's Executive Committee, the Propane Supply and Logistics Committee, the Technology Standards & Safety Committee, and the Propane Gas Association of New England, he has touched many issues impacting the industry. Few issues Gagne has had to work on during his career match the challenges of COVID-19 and the electrify everything movement. "It's an important time in our industry and we're facing these challenges head-on," he said. "When my role as chairman ends, I really want to feel we've moved the industry ahead."