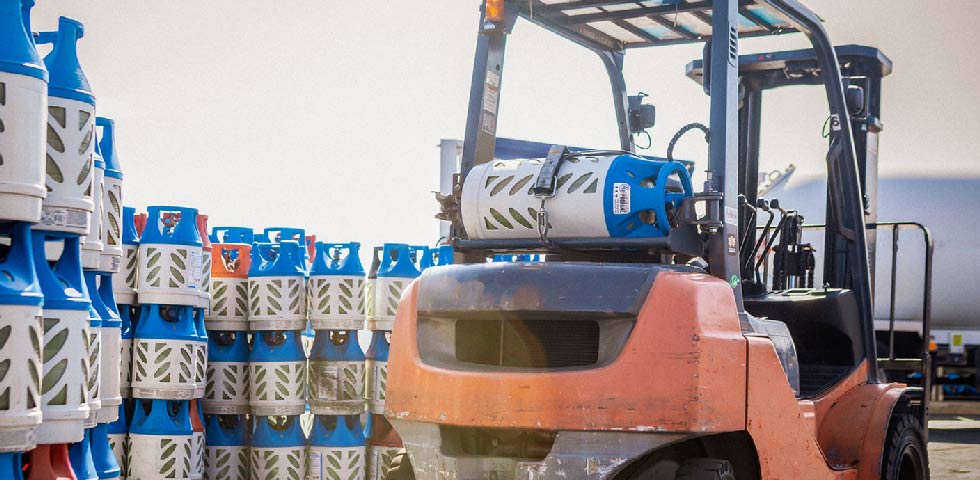 Huntington Beach Propane's alternative route for selling to hospitality customers during the pandemic
Huntington Beach Propane (HB Propane) has been "hanging 10" since the company's doors opened in 2011. Though the company's leadership team keeps their toes planted firmly in the sand, they focus on keeping an eye on any unpredictable waters. So, in the interest of growth, HB Propane studied its current wave patterns in order to calculate the next best move. Once the team had a strategy, it paddled out and waited for that right moment to drop in.
It was a mixture of skill and gut extinct that eventually led the company to a monster wave: Viking Cylinders. Through a partnership, these businesses discovered how to find success by capitalizing on the latest in propane equipment offerings.
Although HB Propane is headquartered on the California coast, and Viking Cylinders is the North American brand from Hexagon Ragasco in Norway, combining the two business strategies was relatively effortless when the two teams stayed focused on doing more in the industry and building better.
In 2019, when Viking Cylinders presented their patented composite liquified petroleum gas (LPG) tanks, Huntington Beach Propane jumped at the chance to offer the cylinders to retail customers in the United States. The challenge wasn't getting the composite tanks into retail locations, though. It was getting customers to return the tanks for exchange that proved to be the most difficult part.
Huntington Beach Propane was forced to revise a new plan for the retail space. That was, of course, until the unexpected turn of events in early 2020. But sometimes in the waves of change, we find our true direction.
The Perfect Storm
As many businesses were struggling to navigate through the pandemic, Huntington Beach Propane and Viking Cylinders made it their mission to ensure both businesses continued to thrive in uncharted waters. They listened to all the common customer concerns, which had grown tenfold. In the hospitality industry, businesses abruptly shifted to mandatory outdoor dining.
This meant more usage for patio heating and ambiance, but fewer employees readily available to lift heavy tanks or to proactively gauge the amount of propane left before needing to refuel. The new mandates and protocols also made storing tanks problematic. The logistics industry shared similar complaints, but their main concern was the safety of their employees.
Since e-commerce boomed in that short amount of time, the product demands were difficult to fulfill. Like hotels and restaurants, warehouses also struggled with staffing shortages, but safety in the workplace was the top priority. The conventional propane tanks were tolerable in the past, but now were just too heavy, bulky, unsafe and inconvenient.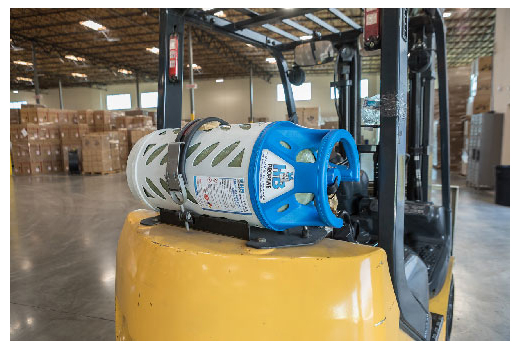 It seemed everyone needed an alternative solution, and quickly. The technology offered came in the form of composite LPG cylinders constructed from a mixture of fibers and plastic resin instead of the traditional metal used.
Within every Viking Cylinder composite tank is a three-layer construction: a completely seamless blow-molded liner, a fiberglass-wrapped plastic casing and a durable outer case.
These elements together make for a much lighter alternative to steel and aluminum propane tanks. Combine the lightweight product with the ergonomic handle design, and it's easier for just about anyone to lift and handle.
The cylinders are also conveniently translucent, so whether tucked away in outdoor furniture or strapped to the back of a forklift, the remaining fuel level in the composite tanks are always easily visible. This added benefit helps employees work more efficiently. No more running out of propane unexpectedly and needing to stop valuable production time in order to get a replacement tank.
Ultimately, fewer interruptions throughout the long workday improves every account's bottom line. Composite tanks also easily combat storage and compatibility concerns. For the accounts with less frequent propane usage and smaller storage areas, it is beneficial that the tanks safely stack four high.
On the other hand, for businesses with greater fuel usage, these same cylinders fit perfectly in a standard propane cage. Composite propane gas cylinders are also manufactured in accordance with U.S. Department of Transportation special permits and include the same approved valves, pressure-relief devices and overfill-prevention devices as traditional tanks.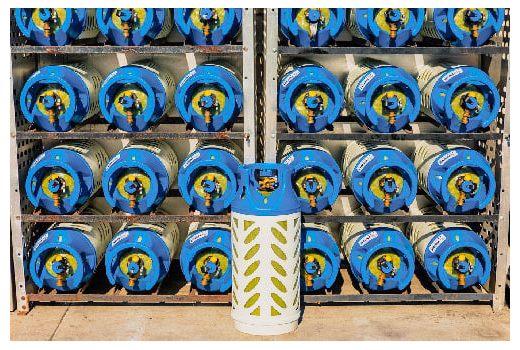 There is no need for additional gear or modifications, since these composite tanks work with all existing propane equipment. There is also no need to worry about the environmental elements with composite cylinders.
Whether by the salty air on the coast or the arid inland heat, the rust-free materials mean easier visual damage detection and faster quality control. These tanks do not deteriorate like steel, require less maintenance, and have less risk of rupture and explosion in case of a fire.
They are designed to operate across all weather conditions from -40 degrees Celsius to 65 degrees Celsius, proving they are the versatile choice for any working and living condition.
The Turning of the Tide
Though most businesses have not fully returned to pre-pandemic days, there is hope for a return to normality on the horizon. But for many, returning to outdated habits is no longer an option. They have seen the ebb and flow, and they have been introduced to better alternatives. Composite LPG cylinders have proven to offer unique advantages in the hospitality and commercial industries, and businesses are capitalizing on the opportunity.