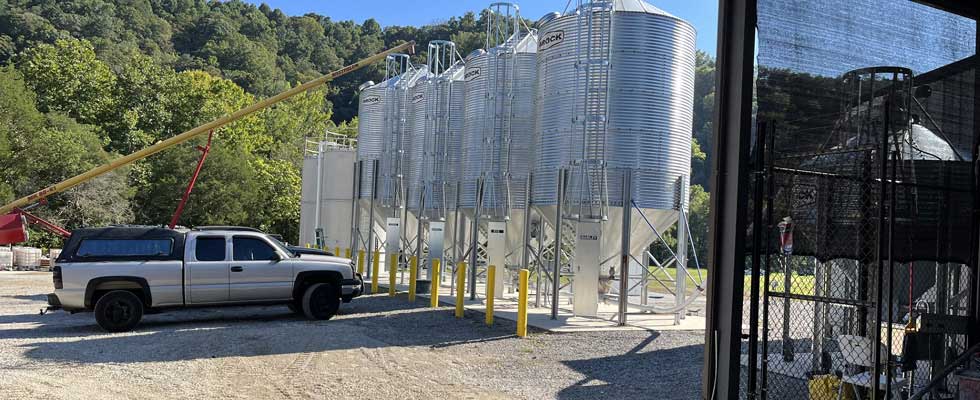 For producers of bourbon in craft facilities, relying on propane to create heat for steam is the logical decision
Wednesday, October 4, 2023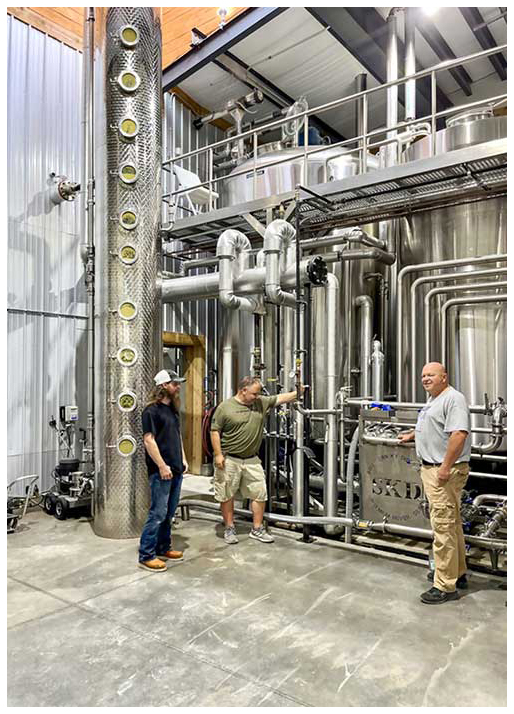 Over the last decade, a great American story has been quietly unfolding — a story that embodies the unique American spirit of entrepreneurship and community. The product that spurred it is American whiskey and, more specifically, bourbon.
In 1964, the United States Congress recognized bourbon as a product distinct to the U.S., and of course, as with any regulation, this came with some criteria. All bourbon must be produced in the U.S. It must contain a mash bill of at least 51% corn. It also must be stored in a virgin charred oak barrel. For bourbon enthusiasts, these criteria are known as the "ABCs of Bourbon": A = American; B = barrel; and C = corn.
For over a century, distilleries have weathered storms on many fronts — world wars, Prohibition, the Great Depression, recessions, consumer trends and so on. In the end, what rose to the top through the refinement of adversity are products that are world-renowned and globally coveted.
If you have paid attention to your local grocery store, liquor store, pharmacy or any place that sells alcohol over the last decade, you may have observed that what once was a few brands that most grandfathers would have recognized has grown to occupy its own row — and in many places, an entire section — of the store.
According to Statista, in 2010 there were 195 distilleries in the U.S.; by 2021 that number had grown to 2,290. This has been mostly driven by an American craft distillery boom.
While there is a little controversy on how to define a craft distillery, in most cases the word "craft" refers to distilleries that are privately owned and produce less than 20,000 barrels a year. To put that into perspective, the larger distilleries in Kentucky can produce more than 1,000 barrels per day.
Distinctly American Companies
The beauty of the craft distillery boom is that no matter where you live in the U.S., there is a good chance that an enterprising person in your state has cashed in their sweat equity and gone all in on creating a craft spirit.
These mostly small, local companies were created by hardworking Americans from all walks of life. Their products are typically branded and sold nationally and, in some cases, internationally — giving the world a chance to enjoy a taste of their distinct American entrepreneurial spirit.
Demand
Spirit production is demanding; it requires substantial amounts of energy, effort and patience. The whiskey-making process, albeit nuanced, is pretty straightforward: mill the grain, combine water and grain, heat it, hold temperature, add enzymes, cool it down, add yeast, wait a few days, distill it, put it in a barrel, wait several years (usually four), bottle it, and then sell it. Editor's note: We apologize to any master distillers for the brief description above. Please note we are only allocated so many words per article and still need to get to propane.
It's the heating and cooling piece of the process that demands the most energy.
When it comes to moderate volumes of production, steam is a choice source of heat, and it takes a lot of steam. The boiler used for producing the steam could be considered the heart of the distillery, and if the boiler is the heart, the fuel for the boiler is the blood. For many craft distilleries, that fuel is propane.
Considering that spirit production is largely an agricultural business — one that utilizes substantial amounts of grain, water and storage — craft distilleries predominantly tend to be in rural locations. This sets up the ideal opportunity for propane to be utilized as the primary source of energy.
Steve Tomori is the chief consultant of Kindred Spirits Consulting Group. His business specializes in aiding distilleries in just about anything. He has worked with over 25 distilleries in everything ranging from setup to product development. Tomori has more than 60 awards under his belt for products he has helped develop.
When I spoke to Tomori about boiler options, he said, "I would recommend the propane, especially as the size of the equipment increases. Propane provides a much faster heat up time and in larger setups is much more cost-effective than using electric-powered units."
The Distilleries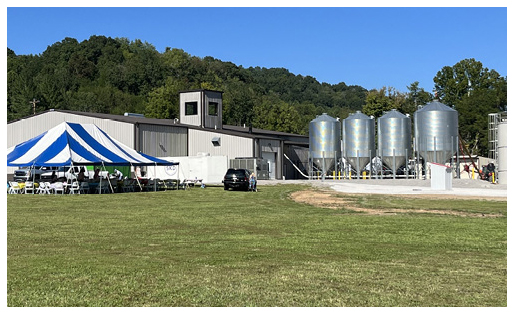 As a consumer, connoisseur and downright bourbon geek, I have had the privilege of visiting many distilleries throughout the country. While they are all unique and, in some ways, reflect the personality of their founder, they all have something in common: an owner who is gracious with their time, genuinely appreciative of your patronage and willing to educate.
There is a brotherhood in the distilling industry, one in which they share knowledge and support one another as friends and respected colleagues, not competitors. Operating under the principle that "high tides raise all ships," I have learned that like most privately owned and operated companies, operations are typically a family affair and demanding, with long days that often require a seven-day workweek. All owners I have met agree it is a labor of love.
Southern Kentucky Distillery, located in Burkesville, Kentucky, is a great story. Co-owner Junior Cecil had a passion for distillation. After the urging of his friends and family in 2017, he decided to roll up his sleeves and chase that dream.
Cecil took on some help in the form of his old friend Kevin Dailey and brother-in-law Dr. Michael Wilson. After being set back by the COVID-19 pandemic, the three of them now operate one of the largest craft-designated distilleries in Kentucky.
A thousand miles away in York, Maine, you can find Wiggly Bridge Distillery, owned and operated by father and son duo David and David Woods. The two Davids began their endeavor after a conversation at the dinner table. After digging into distillation, to quote the elder David, they "fell down a rabbit hole." Having owned a propane and oil company for many years, he approached his business with what he stated is the "old farmer" mentality: If you need something, you make it. Wiggly Bridge began production in July of 2012.
Around 850 miles south of Wiggly Bridge is Topsail Island, home of Hidden Ships Distillery. Hidden Ships Distillery is owned and operated by Andy and Amy Szwejbka. Andy spent 21 years in the U.S. Marine Corp. After retiring, it was a trip to a distillery that inspired him to create Hidden Ships Distillery. After he and his wife completed their education in all things distillation, they began their endeavor. Their distillery's grand opening was Sept. 30, 2023.
Among the list of commonalities between these distilleries is their choice of energy. They all operate with propane as the fuel for their business.
By the Numbers
Southern Kentucky Distillery produces approximately 25 barrels per production day. As part of that process, they need to heat about 4,200 gallons of water and milled grain to 185 degrees and hold it. This process requires a lot of steam, and that steam is generated with propane. Currently, they are producing about 125 barrels a week. This has them needing weekly deliveries of about 1,700 gallons of propane.
According to Cecil, he is "fortunate to have a personal relationship with his propane supplier." He works with a local company, and close management of that fuel usage and delivery ensures his business stays operational.
For the Woods family, the choice to use propane at Wiggly Bridge was an easy one, as they also own York Oil and Propane. As for Hidden Ships, Andy and Amy's choice for propane came down to availability and cost efficiency.
While all distilleries are unique, the three in this article all use propane that is purchased and delivered from local companies — companies that, not unlike their own, started with a dream. Not only is the product distinctly American, but so are the relationships that grow from their commerce.