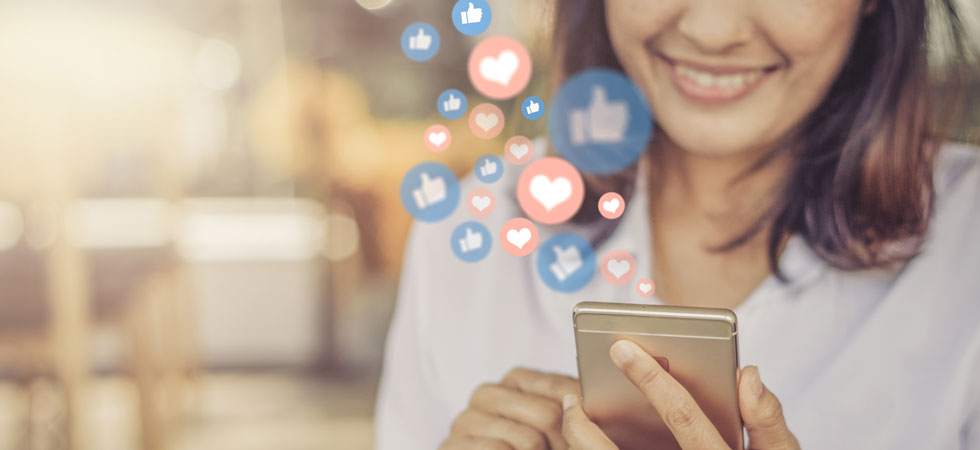 Your propane colleagues share the role social networks play in their personal & professional lives
Tuesday, December 21, 2021
Do any of you ever find yourself texting with a teenager who has replied quicker than anyone else you text and then, after your rather quick response, you only get crickets? That is the social networking that I experience on a personal level within my family of texters. Social media networks have their own rhythm, quasi-rules and protocols that are just as easily ignored as texting with a teen. The pros and cons combine to give social media a middle-of-the-road rating here. However, would we be as attracted to social media if the immediacy and openness weren't always a wild-card possibility? In this column, we offer our responders a chance to answer the question posed in the title. These are their replies reported verbatim.
Pros & Cons
Personally — Like: Keeping in touch with family and friends. I love the photos of our families and their travels. Dislike: Takes up too much time that could instead be some real quality time doing other things! Business — Like: Following propane groups for good information on our industry. Also allows our company to keep our clients better informed of what's happening in our business. Dislike: Can affect employee productivity. I'm struggling with the realization that the internet and social media are great tools but can certainly affect how the next generations might struggle to interact with people and customers. Also, in light of recent online events, I have a real concern of the effects of social media on younger children. We need to learn how to use the tools but avoid the pitfalls.
Susan Peterson
Rural Computer Consultants
Bird Island, Minnesota
I am ambivalent toward social media. Though I appreciate the ability to reach people in new and exciting ways — both as an individual and as a business — I must admit I am puzzled by people's interest in other relatively uninteresting individuals/events. I guess that makes me old, LOL.
Leslie Woodward
Fairview Fittings
Oakville, Ontario, Canada
Social media has evolved into a medium that has to be very carefully used. For business, we keep things simple and like to recognize people and their efforts. We try to appeal to customer feelings and emotions and keep it light. It is an effective venue to keep your network informed on your activity and impact on the industry.
Ed Varney
Rego Products
McKinney, Texas
At P3 Propane Safety, we believe that social media has made a significant impact on how we connect with others in the propane industry. It is a critical tool in our mission to help marketers across the U.S. promote safety, reduce risk, save money and increase efficiency within their companies.
Social media has allowed us to interact and engage in real time with people working in our industry to create a stronger relationship and provide information about how we can help companies promote and implement effective safety and compliance strategies.
Jerry Schimmel
P3 Propane Safety
Cumberland, Rhode Island
Social media has provided an efficient means to stay connected to family and friends. Although it's not as personal as a visit or a phone call, it does allow us to stay in touch with more people in a timely manner. For NPGA, social media has created new opportunities for interaction between members. The PLAN tool is one example that will save members time and expense in their transportation operations.
Bruce Swiecicki
National Propane Gas Association
Tinley Park, Illinois
I do not use Facebook or Twitter and am not a huge fan of social media in general. Anyone can make a statement about you or your company that could be untrue, but once it is posted, it is out there. Our company has experienced both nice and negative comments on Facebook.
We found that the negative statements were made by potential customers who did not like the reason we were unable to service them and, in most cases, left out a lot of the facts. I do, however, appreciate that my kids are able to keep me updated with the latest news from our very large family via Facebook.
Rosie Buschur
McMahan's Bottle Gas
Dayton, Ohio
I would say that social media has had a significant impact on our marketing and advertising methods. A decade ago, we would have only advertised in printed publications and maybe on Google. Today we can also advertise through Facebook, Twitter, LinkedIn — the list goes on. I don't know if these new advertising methods have made the process better or worse, but one thing is for sure: There are plenty of ways for those social media companies to generate ad revenue for themselves!
Jason Soulon
Westmor Industries
Shawnee, Kansas
As an organization, social media has helped us market our services and products and given us leads for new customers. We can also do testimonials and promote our customers' businesses. Personally, social media is a great way to connect and network with people.
The frustrating part of social media is the negativity of statements with no ability to have a conversation, which has made many barriers in relationships. I will only use social media as a tool for connection.
Laurie Irish-Jones
Irish Propane
Buffalo, New York
Hi, my name is Judy, and I have a social media click-and-send problem! It has been 10 minutes since my last post, and I'm not sure I can wait to check my phone too much longer. Kidding aside, I think this is a pretty safe description of my evening life at home as a single person. I mean, I can only watch so many Hallmark Christmas reruns, LOL.
Seriously, I gave a talk two years ago at a legislative dinner and I opened it with, "Silence is agreement." We as business owners have always felt we should never talk religion or politics for fear of losing customers, but I believe our silence has put our industry and our freedom of religion (whatever that may be for you) where we are today.
Silence has clearly not worked for us. I will not get into mudslinging and have offered on several occasions for anyone who would like to have a civil debate to come to the office — the coffee is always on. No one has come, I might add.
I can't lie. Once in a while, I have a response on something I have posted that gets my blood pressure up and I take the bait. But for the most part, I try to take the high road; the view is much better! Social media can be a blessing or a curse — we just need to decide how we are going to use it.
Judy Taranovich
Proctor Gas
Proctor, Vermont
Thumbs Up & Thumbs Down
The No. 1 advantage for businesses using social media marketing is reaching large audiences. Millions of people use social media platforms daily, making it a great opportunity to reach those interested in your company's products or services.
With any marketing strategy there can be disadvantages, and the No. 1 downside to social media is that you can receive negative feedback. Businesses and individuals alike are wise to be judicious with their social media use. Notifications are likely pinging your smart phone this very minute from one of the platforms you may enjoy. I wish you fascinating posts, wonderful photos and hilarious memes.