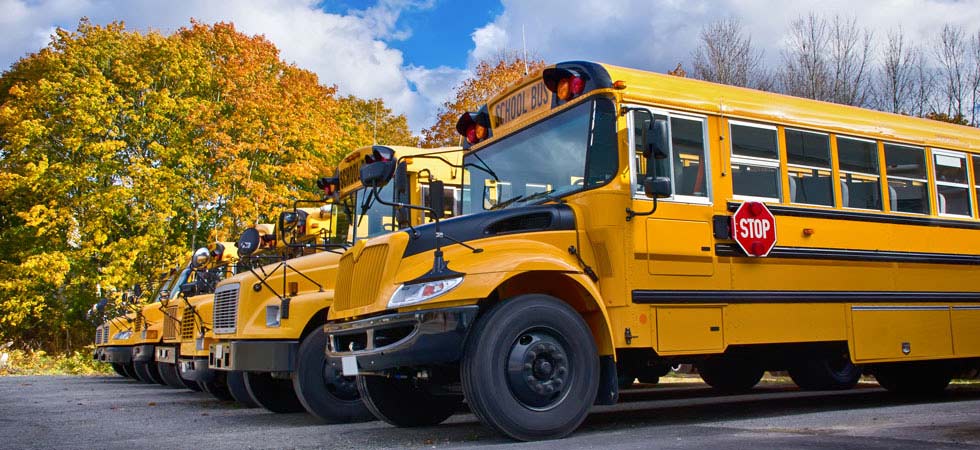 How NPGA & PERC are continuing the fight for propane's recognition as an alternative fuel source
Propane's inclusion in the Infrastructure Investment and Jobs Act was a huge win for the propane industry. Despite the efforts of the electrification movement, industry leaders from the National Propane Gas Association (NPGA) and the Propane Education & Research Council (PERC) successfully campaigned for propane's inclusion in the act as a source of alternative fuel on the road to a sustainable future in the United States.
But that win was only the first step on a long road to reducing emissions. The Environmental Protection Agency (EPA) has developed an education and outreach plan to promote the new Clean School Bus Program, and NPGA has shifted its focus to this initiative to ensure propane autogas gets a fair seat at the table alongside electric buses and buses powered by other alternative fuels.
It's important for the industry to understand that the task of including propane in the clean energy conversation is not over. NPGA is bringing awareness through a letter-writing campaign to signal to decision-makers at the EPA that there are plenty of people out there who believe in propane as a viable, clean fuel option that will help bolster our environment in the decades to come.
To learn more about the EPA's education and outreach plan and what NPGA is doing to keep propane in the conversation, BPN spoke with Mike Caldarera, senior vice president, regulatory and technical affairs at NPGA. Caldarera shares his insights on the outreach plan and letter campaign below.
Can you discuss the work NPGA did to ensure propane's inclusion in the Infrastructure Investment & Jobs Act?
NPGA recognized that when Congress first began considering infrastructure legislation, it had the potential to be one of the largest funding opportunities ever passed into law. In addition to focusing on physical infrastructure, the legislation also focused on how alternative fuels and green energy sources can reduce emissions and clean the environment. With that in mind, NPGA's legislative team identified all the relevant committees of jurisdiction in Congress and conducted numerous meetings with those members and their staff. The goal was to ensure they received the message that propane was positioned as well as any fuel from an emissions and cost-effectiveness perspective to help the administration achieve their environmental goals, and, as such, must be included in any infrastructure legislation.
What major challenges are ahead for marketers & NPGA?
There is a total of $5 billion in funding available over the next five years for EPA's new Clean School Bus Program. The funds will be used to replace existing school buses with clean school buses, defined as either electric — which they refer to as zero emissions — or alternative fuel buses, which include propane, compressed natural gas (CNG), liquefied natural gas (LNG), hydrogen and biofuels.
Half of the available funds ($2.5 billion) are strictly dedicated for zero-emission or electric school buses while the other half can be used for either alternative fuel buses or electric buses. So, the challenge is that propane is not just competing with other alternative fuels for funding from just one pool of funds ($2.5 billion), but it is also competing with electric buses, which can draw from both pools of funds. And proponents of electric school buses are advocating for the expenditure of all $5 billion toward the purchase of electric school buses and charging infrastructure.
What is the purpose of the EPA's education & outreach plan?
The bipartisan infrastructure law requires EPA to develop, within 120 days of enactment, an educational and outreach plan to promote the new Clean School Bus Program. The plan is expected to explain how to apply for funding and describe the technologies available under the program and their benefits.
In addition, EPA has stated the plan will contain best practices and lessons learned that will focus on clean fuel and electric school bus acquisition and deployment, planning, installing associated infrastructure and workforce training. Based on discussions with EPA, the outreach plan was expected to be released by mid-March and will be followed up by a series of agency webinars to address the funding application process.
What are NPGA & PERC doing to advocate for the inclusion of propane buses in the plan?
NPGA and PERC have advocated for propane on a variety of fronts, both individually and jointly. We have participated in public listening sessions, submitted detailed, written comments to the agency and jointly met with agency officials to specifically address how propane can help the administration and the agency achieve one of the overarching goals of the Infrastructure Investment and Jobs Act, which is to reduce emissions. NPGA has reached out to state associations and our industry members to submit letters to EPA. PERC also organized outreach to more than 1,000 school districts around the country that already use propane to ask them to weigh in with EPA on the benefits they have already seen using propane and the importance of recognizing propane's overall cost effectiveness compared to other fuels or energy sources.
What attributes of propane bus fleets are being highlighted by NPGA in talks with EPA officials?
We have noted the fact that there are more than 22,000 propane school buses on the road today operating in more than 1,000 school districts in 48 states that safely transport about 1.25 million students on a daily basis.
We have also referenced the recent study from West Virginia University that has shown a 96% reduction in NOx emissions compared to the cleanest diesel school buses. We have also touted propane's cost effectiveness, lowest overall cost of bus replacement and wide availability in rural settings, which are important criteria that EPA is required to consider as part of the overall disbursement of funding.
How has the advocacy for propane school buses been received by EPA officials so far?
We believe they received it well and understand the benefits propane can provide. Further, while the details of the program are still being worked out, they have indicated there are no plans at this point to fully fund the purchase of any school bus.
In other words, they will only fund a percentage of the overall cost for the bus while school districts or other eligible recipients would presumably fund the rest.
What direct benefits to the propane industry will come from inclusion in the plan?
An expansion of the propane autogas market. Currently, there are more than 22,000 propane school buses in use, and with the funds available through this new Clean School Bus Program, the opportunity exists to significantly grow that number.
What are your aims in asking people to send in letters advocating for propane school buses?
It is no secret that environmental advocates have strongly pushed for EPA to utilize all its funding on electric buses and charging infrastructure. The NPGA's goal in asking people to send in letters is to demonstrate there is a large group of people out there who believe propane can play an important role in the agency's overall objective of reducing emissions. They can also share the current benefits that have already been observed through the implementation of the Volkswagen settlement, whereby funding was made available to replace existing diesel-fueled vehicles.
Do you have an idea of how many people have sent letters so far? What is your goal number?
No specific numeric goal on this other than to get as many people as possible to submit letters to EPA. Currently, nearly 600 letters have been submitted on behalf of the propane industry to EPA.
What role are state & regional associations playing in this effort?
As noted previously, they helped in the submittal of letters to EPA. However, as the program is rolled out, their role will be to work with their respective state entity that has oversight over school bus purchasing to urge them to consider the purchase of propane school buses.