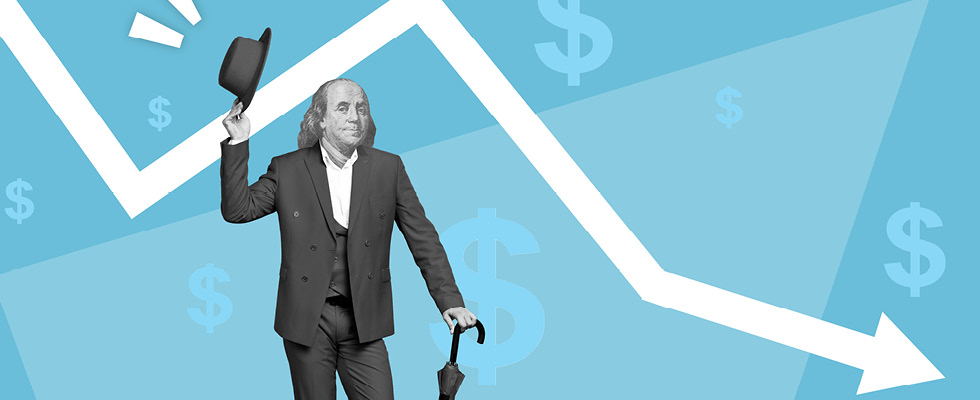 How this climate change bill can both help & hurt the industry over time
Tuesday, November 8, 2022
After passing in both the United States House and the Senate, the Inflation Reduction Act (IRA) was signed into law by President Joe Biden on Aug. 16, 2022. The Committee for a Responsible Federal Budget describes the IRA as "legislation which would use Fiscal Year 2022 reconciliation instructions to raise revenue; lower prescription drug costs; fund new energy, climate, and health care provisions; and reduce budget deficits."
In other words, the U.S. government is providing subsidies for certain sectors of the economy in hopes that pumping money into the economy will help to incentivize growth and create jobs.
Because part of the bill funds new energy provisions, the propane industry has a vested interest in the IRA's impact over time. What can the industry hope to gain from the IRA and where might it see setbacks?
Michael Baker, vice president of federal legislative affairs for the National Propane Gas Association (NPGA), shared with BPN his analysis of the bill and what it could mean for the industry. Read on to learn more.
Can you give an overview of how the IRA aims to combat climate change?
Baker: The Inflation Reduction Act offers a number of government incentives and establishes programs to promote clean energy and climate change initiatives. The bill includes $369 billion worth of clean energy provisions. The IRA is the second part of Congressional Democrats' two-pronged approach to infrastructure legislation.
The first part was the bipartisan Infrastructure Investment and Jobs Act, which passed last year. The IRA is a partisan, Democrat-led bill that garnered zero Republican votes in the House or Senate. … There are a lot of giveaways toward electrification in the IRA, but there are also other provisions that promote an all-of-the-above approach to solving the emissions reduction goal of Democrats.
How did NPGA work with members of Congress to try to ensure some propane-beneficial elements were in the bill?
NPGA identified certain provisions in early versions of the bill and made sure Congress was aware of how those provisions may impact the propane industry, and where possible, we offered alternative language. ... As an example, we lobbied to clarify language in the proposed Clean Fuel Production Credit. This provision provided production incentives for transportation-grade fuel, but we wanted to ensure fuel used for other purposes — such as home heating — would qualify. So, we were able to clarify and work with Congress to ensure that gallons of, say, renewable propane could be used for home heating under this credit.
[NPGA is] making sure that the fuel producers receiving this incentive know that as they sell or promote these gallons, they can reach a broader market beyond just the transportation sector.
I would also say that these bills provided an opportunity to showcase propane as a clean fuel. It's something that we've done for several years now. We're building on our advocacy efforts over the years, and in many ways, it's not new — it's just that there is a new legislative vehicle.
Do you feel that NPGA had success with that endeavor?
Yes. We are thrilled that we got a number of our priorities included in this bill, like the Alternative Fuel Tax Credit incentives for distributed power generation and renewable propane production. However, this Democrat-led bill favors electrification.
When we look back at the Infrastructure Investment and Jobs Act, it is clear to see where we worked on a bipartisan basis to get some real wins. We think the bill lacks an all-of-the-above approach to energy solutions, so we have a mixed review. But we are happy about what we achieved, especially compared to previous iterations of this bill.
The IRA provides funding for energy security. Can you give a brief definition of energy security?
Energy security is the reliability of our grid or citizens' access to reliable energy. When we think about grid security, we look at situations like in Texas, where we had significant grid failures, wildfires in California, and Hurricane Ian coming through Florida and the Southeast. We know these events caused millions of people to lose power. One of the things that we've promoted — especially in the Inflation Reduction Act — is propane-fueled distributed power generation, which can provide an affordable and pragmatic solution to grid reliability.
How might it affect marketers?
I think there's an opportunity for propane to continue to operate and grow market share by utilizing technologies like combined heat and power. For marketers that are willing to put in the time and energy to grow their business, in many parts of the country, there is an opportunity.
Some association members are actively marketing these technologies in places like California. They have grown their business in this sector significantly over the past several years.
The bill aims to lower consumers' energy costs by creating incentives to buy energy-efficient appliances, vehicles, etc. Is there a path left open for the propane industry among those rebates and tax credits?
This question is difficult to answer. It really depends on where you live. The idea that if you live in northern Minnesota and receive incentives to put a heat pump into your home — and that's going to save money off your energy bill — may be unrealistic.
But there may be places where it does make sense, and the incentive could cover the cost of adopting that technology as well as lowering your overall energy bills. That's not universal, though.
This bill provided money for passenger vehicles — a vehicle manufacturing credit — but there are several exceptions. So, if you make over a certain amount of money, you cannot claim the credit. If the vehicle's too expensive, it doesn't qualify for the credit. If the vehicle parts aren't sourced or manufactured in the U.S., it doesn't qualify for the credit. There aren't many vehicles that will qualify for this credit today or in the near future.
This is just one example, but I don't know if provisions like this will lower people's energy costs, as these vehicles are expensive, and electricity isn't free.
Additionally, a lot of the technologies they're building into the grid — whether it's wind or solar — are also expensive. Yes, it's renewable energy, but will it lower overall energy costs for Americans? We'll have to wait and see.
There's a focus in the bill on domestic manufacturing. Will that help alleviate any supply chain issues we've been experiencing this year?
Certainly not in the near future. It's not like you can pull a lever and these things start happening tomorrow. In general, many goods produced in the U.S. aren't as cost-effective as purchasing them from other countries. The bill's focus on domestic manufacturing may ease inflation or supply chain issues in the long run, but its impact today is uncertain.
So, it's more of a long-term issue than they probably want it to be.
Slapping a title like the Inflation Reduction Act on a bill makes people feel a little bit better. Again, the likelihood of this bill favorably impacting inflation in the near future is uncertain.
How might provisions in the IRA help fund infrastructure for renewable propane and rDME?
We've been working really hard to educate members of Congress on the value of renewable propane and renewable DME. We see a lot of Congressional interest in clean fuels (biodiesel/renewable diesel). Now that the Inflation Reduction Act is a law, we're seeing an opportunity — whether it's DME or renewable propane — to break into that market as well.
There are a number of incentives in this bill to increase production. There's an extension of the biodiesel/renewable diesel credit, which has been around for many years. And while this credit doesn't directly impact renewable propane, where these fuels are produced, there's an opportunity to produce renewable propane as a byproduct. There's also a newly established Sustainable Aviation Fuel Credit. Again, it will not directly impact the industry, but there's an opportunity where these fuels are being produced to produce renewable propane.
The last thing, which may be most beneficial, is the Clean Fuel Production Credit. This is a producer credit, which provides an incentive based on the carbon intensity of the fuel being produced. Renewable propane and DME would qualify for the duration of the program. And we look at this as an opportunity to help offset the cost of investing in building out the operations to produce more fuel. This is meant for fuels like ours.
Are there opportunities to push for propane growth and to get the message out that it's a clean alternative fuel?
The most important thing for us is to see our industry try and understand, "What are these incentives? How can I take advantage of them?" The more we take advantage of these incentives, the next time there's a bill, we can tell Congress, "Look what [this incentive] did for us. We're ready to take advantage of new incentives in the future."
Again, it's about encouraging our industry to understand these incentives and helping them to grow their businesses. It's not going to be easy. There isn't a single thing [in the bill] where you can just show up, collect a check and say thank you. It's going to involve a lot of work. It's hard to get this money. But for anyone willing to work hard, there's a way to take these incentives to grow their business.