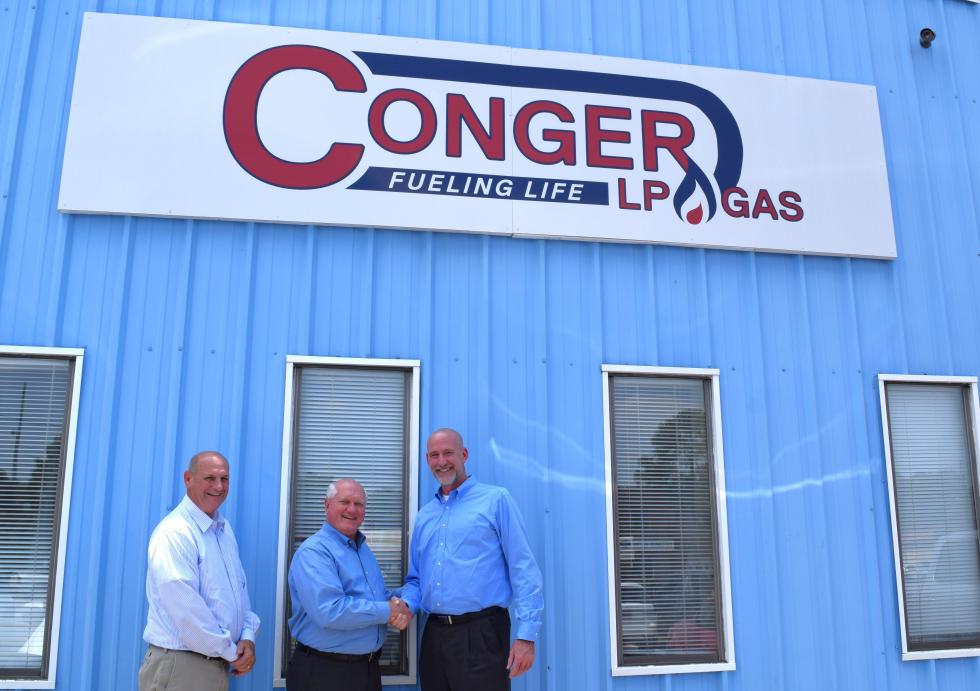 TIFTON, GA (July 6, 2023) — Conger LP Gas President and CEO Dan Richardson and Lattice Energy Solutions and Ag Solar Solutions CEO Clay Sikes have announced a new partnership. This collaboration will offer a comprehensive, solutions-based approach to meet the energy needs and goals of customers.
From solar panels to propane-powered irrigation engines to EV charging to propane autogas fueling, these are just a few of the potential applications that would be offered. This joint venture will also provide customers with additional avenues to receive incentives and grants, as the three companies combined have already secured over $12.3 million for their customers.
Richardson said, "This innovative collaboration is a very monumental event and further proves that Conger LP Gas is a leader in the propane industry. Propane has been and will continue to be a clean source of energy that provides lower emissions and is also equitable and sustainable for all. While this is not a merger or an acquisition, it allows our customers access to additional products and services not available previously. We look forward to many joint ventures with Lattice Energy Solutions and Ag Solar Solutions that will benefit our customers in achieving both their economic and environmental goals. Once again, Conger LP Gas is showing that we are willing to go above and beyond what any other company offers to provide the best customer service for our customers."
Sikes added, "I speak for the entire group of Lattice companies in welcoming Conger LP Gas to our growing family of energy providers. Conger is leading the way in offering diverse energy options through Lattice and its extensive network of renewable energy companies."
For more information on the partnership, please contact Conger LP Gas Sales Manager Bill Moore at billmoore@congerlpgas.com or Lattice Energy Solutions and Ag Solar Solutions Vice President of Renewable Energy Technologies Jeff Cliett at jeff@latticeenergysolutions.com.