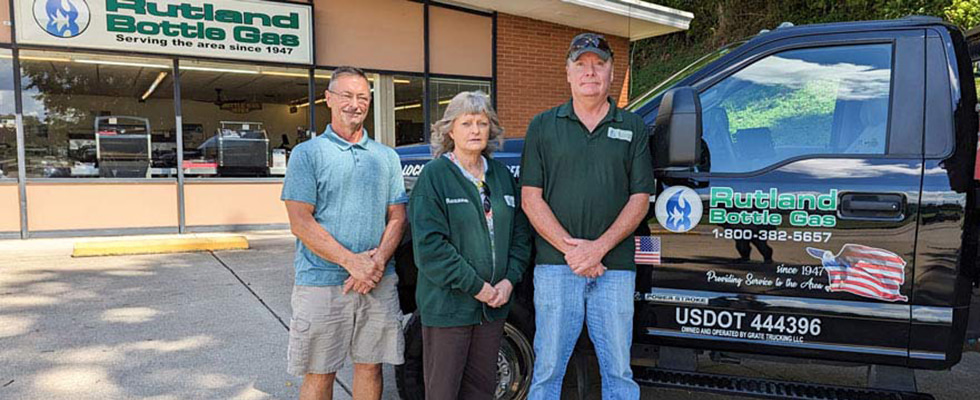 A new delivery model for the propane industry
Now more than ever, today's residential propane customers have greater expectations from their propane provider. What do you get when you combine digital marketing, proprietary technology and a modernized customer experience? An innovative partnership with tech-enabled propane distribution company, Tankfarm.
Tankfarm takes care of customer engagement, monitoring and payments and also partners with top propane marketers to perform deliveries and tank installations. The result is a customer experience that meets the modern consumer where they are. Tankfarm CEO Andrew Heaney founded the company in 2016 with a plan to bring an innovative model to the propane industry. Mark Zimora joined Tankfarm as chief operating officer in early 2020 to help expand the partnership opportunities to independent propane marketers across the United States.    
"The industry has an ample amount of investment in hard assets," Zimora said. "We saw that and thought we could provide a way for propane marketers to help augment their investment by providing them incremental gallons and gross margin dollars.
"That means Tankfarm invests heavily in developing software and providing solutions in the form of cutting-edge customer engagement technology," Zimora said. "Our staff of programmers and software engineers build engaging and appealing interfaces that benefit both the residential propane consumers and propane marketer.
"We do things to make the customer experience more engaging with a digital approach via a proprietary online portal and mobile app that make our customer feel more in control of their propane usage and billing. The propane companies we work with benefit by getting more customers, profitable gallons and increased efficiencies. It's a mutually beneficial partnership," Zimora said.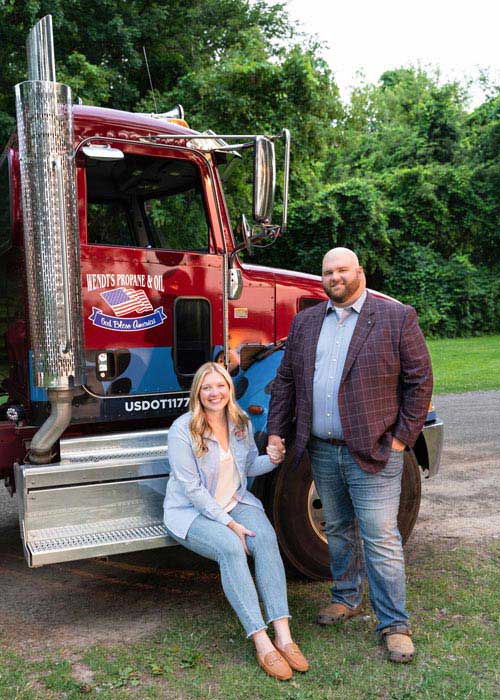 Help With Marketing
Tankfarm's new approach to customer engagement has resulted in rapid growth with hundreds of propane marketers partnering with them across 37 states. Zimora compares Tankfarm's model to how Amazon partnered with FedEx and UPS. Tankfarm provides the propane marketer with new residential propane customers with agreed-upon margins in an exclusive territory. The propane marketer installs the tanks, makes the deliveries and gets paid directly by Tankfarm. Now, propane marketers all across the U.S. are benefiting by gaining new,
high-value residential customers.
Butch Carper, general manager of Rutland, Ohio-based Rutland Bottle Gas, said he was initially hesitant. "I didn't know if it would help our business."
However, since joining the Tankfarm program, Carper said, "They have helped us getting more business and getting more customers we typically would not be marketing to."
"Propane companies have to chase business in order to grow," Carper said. The Tankfarm team handles marketing to new consumers and takes on the additional task of maintaining the customer relationship.
Rachel Wendt, office manager for Wendt's Propane and Gas (based in Sanborn, New York), echoed this sentiment. "They do all the hard work as far as accounting and signing up the customer. That leaves us to do what we do best — setting up the tank and delivering the fuel."
For Wendt's part, the company wasn't as hesitant on whether the model would help grow the business but did worry a little that Tankfarm wouldn't do its due diligence with customers. Those concerns have not panned out.
"We go out to check the tank setup before we make a delivery," Wendt explained. "Tankfarm works with us to schedule with the customer a time to go out and do a site evaluation and make sure the setup is safe and something we can do."
Tankfarm has helped Wendt's expand to other markets. The company recently built a second location in Leroy, New York, and the partnership is "helping us get our name out there."
"They're helping us reach towns where we didn't think there was a market for propane. These are smaller towns that didn't have a supplier down the street," Wendt said.
Tankfarm doesn't compete with the propane retailers' existing marketing campaigns, Zimora explained. "We complement their current programs. It's not designed to replace what you do. You can continue your best practices without an overlap but gain more customers in the process."
Auto-Delivery
Tankfarm customers are required to be on an automatic refill cycle, which Carper said improves customer satisfaction and makes life easier for propane marketers. The Alexa-enabled monitors will let customers know when they are using more gas than usual or running low, and a marketer dashboard enables the companies making the deliveries to also see tank levels and coordinate refills.
"Will-call customers forget to call until it's too late," Carper said. "So it's the middle of January and they're suddenly out of gas, calling us and demanding a refill. But with Tankfarm, we can see when the tank is at 30%, go ahead and process a sales order and automatically schedule that delivery."
Wendt's is already using an auto-refill model for most of its customers, Wendt said, but the Tankfarm partnership has integrated well with their own delivery model.
Get Paid Faster
Tankfarm partners receive automatic payments when a delivery is completed. Wendt said she sends an automated email with the number of gallons delivered and Tankfarm immediately processes the payment for delivery.
Carper said Rutland isn't having to chase consumers for missed payments. Tankfarm handles all the administrative problems. "When we (Rutland) install a tank for a new customer, Tankfarm pays us within days," Carper said. "We make the deliveries; Tankfarm makes direct deposits to the account. We're all happy."
What Next?
For marketers interested in partnering with Tankfarm, Wendt said, "The company makes it very easy and has top-notch communication. And they take care of the hard work for us."
For propane retailers who want to learn more, or see if their service territory is still available, reach out directly to Mark Zimora via email at mark@tankfarm.io or through his direct line at 845-203-3613.
Sponsored by