Thursday, October 25, 2018
By Frank B. Thompson… My wife and I visited Washington, D. C. for Propane Days in early June. After the meetings we took the opportunity to visit the Lincoln Memorial and reread the text of his famous speech, the Gettysburg Address, in which President Abraham Lincoln declared that our Maker creates all persons equal.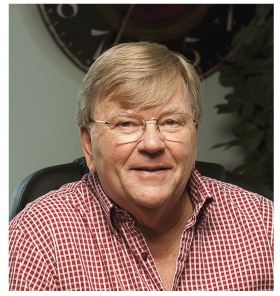 However, it is evident that insurance agents and insurance companies that insure propane marketers don't share that same blessing. Many marketers treat insurance agents and the companies they represent as "even-steven," having the same knowledge of the propane industry, the same claims-handling capabilities, the same loss-prevention philosophy, and the same coverages. It is also assumed that the insurance companies and programs are equally sound financially. That, unfortunately, is far from the truth. They are not equal.
Insurance policies were once written with broad coverages and broad interpretations by insurance companies that valued loyalty and were loyal to their customers and agents. This is no longer the case. Whereas the marketer once got a broad policy that pretty much covered everything, now the policy is restricted and needs to be properly endorsed to provide the necessary coverage. This fact should cause marketers to carefully look at the experience and expertise of the agent that walks in the door.
Just What Is a Pollutant?
One instance comes to mind. Is propane a pollutant? How does your insurance company view propane? Here is the Insurance Services Office definition of pollutants: "pollutants means any solid, liquid, gaseous, or thermal irritant or contaminant, including smoke, vapor, soot, fumes, acids, alkalis, chemicals, and waste. Waste includes material to be recycled, reconditioned or reclaimed."
With a strict interpretation, would your insurance company provide any coverage for a carbon monoxide poisoning or death? How about a vapor cloud of propane? I had one marketer tell me about an agent who walked into his office. After talking for a few minutes, the marketer asked the agent how long he had been in the insurance business. The answer — this was his first business call. Needless to say, that answer didn't get him the opportunity to quote.
Today's marketplace requires a more thorough knowledge of the customer's business and the risks faced. It is not just a matter of quoting "apples for apples." Recently we were asked to quote a fairly large propane company's insurance on an "apples-to-apples" basis.
We said we would, and during our preliminary visit to the office to review the operation what we observed was that the property specifications were out of date. Matter of fact, the same set of specifications had been used for the past five years with no updates in values or additions for new bulk plants. That was also true regarding the supplemental applications the company tried to have us utilize. Using incorrect and outdated "apples to apples" specifications, just to get a quote, can lead to uncovered losses, year-end audits, and lawsuits. The marketer looking for a comparable quote should ask the question: What changes do you recommend?
Another observation in the marketplace: Why do propane marketers feel the need to quote their property and casualty insurance every year? The majority of the agents calling to quote the property and casualty insurance are strictly looking to beat last year's price. They offer nothing but price — no expertise, no service, and no benefits for the marketer. They aren't members of any state or regional propane gas association. Insurance for these agents is a lot like dancing to the Limbo Rock. How low can you go?
No Room to Retreat
I recently talked to one insurance underwriter about a young agent who sold the lowest price and was constantly moving his clients to whichever insurance company that was new in writing propane policies. His comment to me was that the "pricing on his whole book of business is so screwed down that there is no room to go lower, and any losses will hurt the marketer's ability to get insurance at renewal."
The propane marketplace has always been fragile. Insurance companies and programs have come and gone, and will continue to do so if they price according to what loss ratio they hope for, and not historic loss ratios. The catastrophic nature of propane and natural disasters means that marketers need to support those agents and insurance companies that are embedded in the propane industry.
Frank B. Thompson is a chartered property and casualty underwriter based in Phoenix. He is the owner of PT Risk Management, an independent insurance company specializing in writing propane and petroleum risk policies throughout the U.S.